Solar flare could disrupt communications
Photograph with thanks to Vamphire.com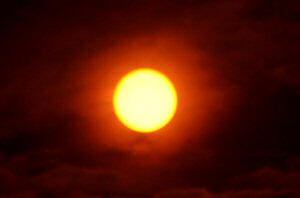 AFTER an unusual solar flare the Aurora Borealis (northern lights) and Aurora Australis (southern lights) are likely to also be seen in over 9 June 2011, according to NASA. But it could also course some disruptions to satellite communications and even power on Earth. Officials say the effects of this coronal mass ejection and a minor radiation storm could be seen over the next days. This powerful blast from the Sun has released a wave of radiation that has not been witnessed since 2006. So if your mobile phones has interfere on it, it might just be down to this spectacular event was captured by Nasa's Solar Dynamics Observatory, know to people on Facebook as Little SDO.
Notice to Sefton residents from Merseyside Police and Home Watch
MERSEYSIDE Police are offering you the chance to win an iPad as part of our new car crime prevention campaign 'if it's on show it'll go...'

"Take some time to assess the security of your vehicle and take positive action to keep everything out of sight in your vehicle - an old coat, a few pennies, or even a plastic bag can tempt a thief!

TO ENTER THE COMPETITION:-

* Log onto:- itwillgo.co.uk
* Watch the short video
* Enter the competition by completing the form

Closing date for entries is 31 August 2011. Good luck!" said Home Watch Margaret Jepson.
Appeal to trace missing York man
POLICE are asking for the public's help to trace a missing York man. The man is aged 23 and called, Joshua Peter Ffrench. He is from York and has not been seen since Tuesday, 10 May 2011, at his home address on Burnsall Drive in York. He was reported missing by a family member on Sunday, 22 May 2011.

Officers are trying to locate Joshua as they have concerns for his health and believe he does not have his essential medication.

Joshua is described as white, approximately 6ft tall with a medium build and brown hair. It is possible that Joshua is anywhere in the country.

Police Constable Steve Skeoch, of the York Safer Neighbourhood Team, said:- "Joshua is not wanted in connection with any other enquiries. We simply want to establish that he is safe and well. If Joshua sees this appeal I urge him to contact me or visit the nearest police station so that they can verify he is well. I also ask that if anyone recognises Joshua they contact me straight away."

Joshua, or anyone who can help to locate him, is asked to contact PC Steve Skeoch at York Police Station on:- 0845 60 60
24 7 quoting reference number:- 12110083331.

City to slow down in 20mph plans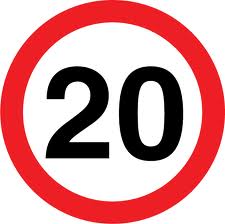 LIVERPOOL is looking to drive forward plans to dramatically increase the number of 20mph zones across the city. The city council is launching a consultation and community engagement exercise which will explore more than doubling the number of zones.

Currently, 31% of residential roads in Liverpool have been traffic calmed and are subject to a 20mph speed limit. Based on its research so far, the council believes this could be extended by a further 39 per cent, or 587km of roads in the city. This would result in potentially 70% of Liverpool's residential roads becoming 20mph zones.

It is estimated that the initiative could reduce the number of road traffic accidents in Liverpool by 54 a year, providing a saving of over £5.2 million a year in the costs associated with these incidents.

The plans, which would be implemented through the introduction of road signs in the selected areas, support the 3rd Local Transport Plan for Merseyside, which highlights the importance of increasing the number of low-speed areas in the region.

Liverpool City Council's Cabinet Member for Regeneration and Transport, Councillor Malcolm Kennedy, said:- "Making our roads safer is a key priority for us. The number of accidents on our roads has been reducing over the years, but we are determined to cut them even further. However, we need to make sure that these proposals are supported by local people and can be enforced. That's why we'll be consulting extensively over the plans, to make sure we get it right."

The city council is basing its plans on the experiences of other areas which have introduced extensive 20mph speed limits on their residential roads - in particular Portsmouth and Warrington - which have shown encouraging benefits which could be translated to Liverpool.

Portsmouth has introduced a 20mph speed limit on 94% of its roads, while Warrington has conducted a smaller-scale trial in 3 areas. Evaluation of their experiences showed a reduction of between 21% and 25% in the number of road traffic accidents.

In Portsmouth, road speeds dropped by an average of 6.3mph in the new 20mph zones.

As well as providing road safety improvements, the plans would also bring benefits to local people's health, through the promotion of safe walking and cycling.

The city council's Director for Regeneration, Nick Kavanagh, said:- "This is an important piece of work, which we hope will play a significant role in making Liverpool safer, by helping to change public attitudes to speeding. The introduction of additional 20mph zones has brought real benefits to other major towns and cities, and we're optimistic that this can be replicated in Liverpool. We will be engaging the community in these plans over the coming months, to make sure everyone has the chance to air their views."

Under the plans, roads which would be exempt from becoming 20mph zones would include roads with existing speed limits of 40mph or more; A and B roads; and major through routes which are not primarily residential in nature and have little or no pedestrian or cyclist movements.

The city council has begun discussions with Liverpool PCT over the possibility of joint working on the 20mph initiative, including community engagement and evaluation of the impact of the zones on walking, cycling, safety, noise and air quality. Consultation over the plans is expected to start in the coming months. Email our newsroom with your views on this via:- news24@southportreporter.com and let us know what you our readers think about this idea!