Hidden Place On Merseyside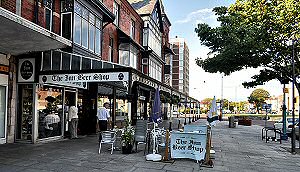 THIS week we start off our hidden place on Merseyside with a look at a small shop on Lord Street, Southport. Southport is well known for having the smallest Pub in the UK, but many will not know it has a close rival as well! The shop is hidden away in between two bigger shops and at the North end of Lord Street. The shop is a bar-come-off licence. The most interesting thing about it, apart from its size, that it is stocked fill of alcoholic drinks from all over the world. Some of them have very strange names, others with strange ingredients, but they all have one thing in common... They are all, beers! This hidden gem is called "The Inn Beer Shop" located at 657 Lord Street, PR90AW. The proprietor, Peter, told us that:- "We do not have any other alcoholic drinks on offer other than beer. We want to keep it that way as well. We do offer a good cup of tea or coffee though for designated drivers and non-drinkers who still want to experience the atmosphere with their friends. The idea of our shop is to offer a relaxed and friendly environment, which lets you sample all types of beers that you would not normally be able to sample. It is not a pub; it is a type of wine tasting club house, but for beer. We offer well over 300 beers from all over the world." If you are looking for a relaxing place to venture into, then we would recommend you to pop on in to the shop and take a look... remember it is Father's Day soon... Now, if you have any places you think we should visit, let us know and we will pick the best ideas out and send our mystery guest out! Email:- news24@southportreporter.com with the full information.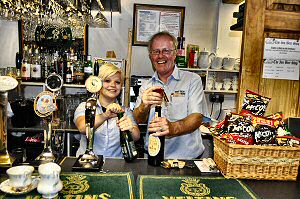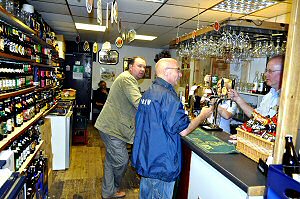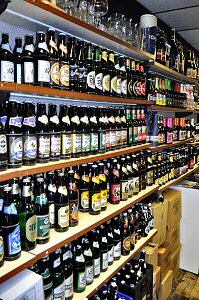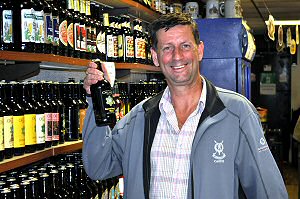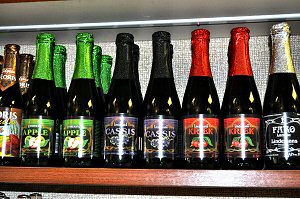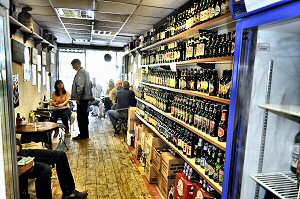 Letters To Editor:- "Chernobyl Children's Life Line"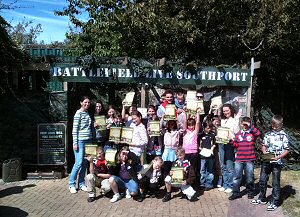 "ON Friday, 10 June 2011, the Chernobyl Children's Life Line arranged for 20 children from Belarus to attend a group session at Battlefield Live Southport. The Chernobyl Children's Life Line arranges for groups of children from areas affected by the Chernobyl nuclear accident to come to the UK for a recuperative holiday. Belarus received most of the radioactive fallout from the Chernobyl nuclear explosion in April 1986 and as a result even children born today can develop thyroid cancer, bone cancer and leukaemia. With the problems of Belarus and Chernobyl put to one side, the children really enjoyed themselves at Battlefield Live Southport, which is an outdoor combat laser game played inside a huge outdoor arena and based within New Pleasureland in Southport. The children were quite surprised to discover that the guns used were configured to speak Russian. They also received their certificates of excellence printed in Russian. If you would like further information about this charity, please see their web site at:- ccll.org.uk." Nick Moxham, Director, Battlefield Live Southport Ltd.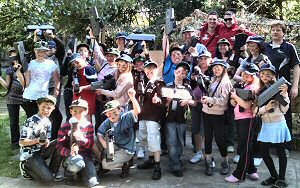 SOUTHPORT - AMATEUR CHAMPIONSHIP 2011
ON 14 June 2011, Southport is again showing the world why Merseyside is the capital of Golf for the North West. Hillside, Southport is holding the 2011 Amateur Championship, at stake for the weeks winner is a place at Royal St George's in The Open and an invitation to the Masters Tournament. the championship is free to enter and often shows off the next stars of the gold world... This years event has a big international flavour to it, with 17 nations represented with the likes of USA's Alex Johnson, Turkey's Hamza Sayin, New Zealanders Landyn Edwards and Bolivia's Sebastian MacLean. Brazil's Daniel Stapff told us that:- "I'm so proud to be here representing Brazil. It is my first Amateur Championship and I travelled because I really wanted to test myself against the world's best; now that I am in the last 32, I can say that was worth the trip." The current world number 25 Ben Campbell also told us that:- "I am enjoying it. The event has a good atmosphere to it." Full results of the matches, can be found at:- RandA.org and also on our email news updates on:- formby-reporter.com.
Information abounds at Home Sweet Home event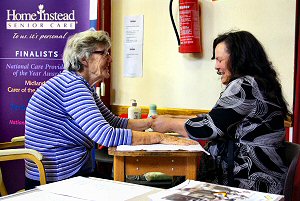 ON a mission to spread the word about age awareness, Home Instead Senior Care Southport recently welcomed community members to an Older Persons' Information Day at Lord Street West United Reformed Church in Southport.

The event entitled Home Sweet Home, provided a valuable opportunity for elderly people and families looking to support their
loved ones, to speak to knowledgeable experts and learn more about relevant services available in the area

Playing hosts to representatives from organisations including Age Concern, Alzheimer's Society, Sefton Carers Centre and Southport Macular Disease Support Group to name, but a few, the experts assembled provided a wealth of information to attendees.

As well as a free blood pressure check, many visitors also enjoyed the alternative therapies available including Reiki and hand and arm massages.

Home Instead owners Irene Hough and Anthea Pilkington commented:- "The Home Sweet Home event was a wonderful opportunity to meet with people in the community. We have received some fantastic feedback from attendees who have commented that the event made them aware of information and services they would not have known about otherwise. We were also able to meet a few prospective caregivers which is definitely good news for us as we are currently looking for around 30 more in the local area. I think some people think there is some sort of age limit on the job, so it was great to meet a few retired people who were considering care giving as a new post-career career!"

With no need for a background in care, if you have a caring nature and an interest in looking after others and may be interested in becoming a caregiver call the team now on:- 01704 547938 or visit:- homeinstead.co.uk.