Samaritans' training across England helps railway staff to reduce suicides
MORE than 1,000 staff at 220 locations across the rail network in Britain have received Samaritans' innovative suicide prevention training over the past year. This training forms part of a partnership between Network Rail and Samaritans to reduce railway suicides by 20% over 5 years launched in January 2010. New figures reveal that, following 207 suicides on the rail network in England between 2009/20101, the number of deaths for 2010/2011 has fallen to a total of 185. This is an 11% decrease on last year's rail suicide figures for England. Across Great Britain, whilst there were 233 suicides in 2009/2010, the number of deaths for the year 2010/2011 has fallen to 207 – also accounting for an 11% decrease.

With £5 million of Network Rail investment, the 5-year project includes:-

Intervention training for staff:- Frontline rail staff and British Transport Police (BTP) are trained in making the initial approach to encourage someone away from potential danger, before offering emotional support services.

Support for drivers after a trauma:- Drivers can experience symptoms such as flashbacks and sleeplessness in the aftermath of a death. This training ensures drivers who witness fatalities on the rail network are fully supported by managers.

Samaritans' support for individuals:- Local Samaritans' volunteers are called out to offer the service to emotionally vulnerable individuals at railway stations.

Looking after witnesses: Samaritans' volunteers provide face-to-face visits at stations in the aftermath of a suicide offering support to staff and witnesses, and handing out contact cards with details of the helpline.

BTP referral process:- British Transport Police refer vulnerable and suicidal people they encounter in and around stations to Samaritans.

Awareness campaign targeting those most at risk:- Nearly 80% (79.1%) of rail suicides are by men. Samaritans' national awareness campaign specifically targets working class men in their 30s, 40s and 50s, who are the most likely of all to die by suicide on the railways, with prominent posters and advertising around stations and at automatic ticket barriers.

Guidance to the media in reporting rail suicides: Samaritans works with the media to encourage responsible reporting of suicides in order to reduce the likelihood of copycat deaths.

Rachel Kirby-Rider, Director of Fundraising and Communications at Samaritans, said:- "Whilst the latest railway suicide figures are promising, the next few years could see rising unemployment and an increase in financial worries which may negatively impact on the nation's wellbeing. We cannot afford to be complacent and that is why this programme of work shows our commitment to ensuring the figures decline year on year. This partnership is the first coordinated national approach to suicide prevention on the rail network. We are pleased to see that, within the first year of delivering the project we already have examples of staff being able to intervene in potentially tragic situations."

David Higgins, Chief Executive at Network Rail, said:- "We know that rail staff who have undertaken Samaritans' training programme have already been able to intervene in potential suicides. Each suicide is a tragedy for the individuals and families involved, as well as having an inevitable impact on rail staff and passenger. It is encouraging that the rail industry is pulling together to work with Samaritans who have provided a responsive and professional service to our staff."
Fish stocks in crisis
A meeting organised by North West Euro-MP Chris Davies on Wednesday will hear new evidence from the EU Fisheries Commissioner about the crisis facing Europe's fisheries. Maria Damanaki will tell members of the 'Fish for the Future' group in the European Parliament that tonnes of fish landed at EU ports fell by 30% between 1998 and 2008. She will say that survival of much of Europe's fishing industry is at risk, and that overfishing must cease, even though there will be consequences for employment. Chris Davies, the founder of the cross-party 'Fish for the Future' group, claims that the UK fully supports the need for reform, but fears that plans for change expected to be announced by the Commission next month will face a tough fight. He said:- "There are still a lot of MEPs and governments across Europe who simply don't get it. Short term thinking continues to prevail. We have too many boats chasing too few fish. If there are no fish left, there will be no jobs for fishermen and no fish on the plate."

Viral pop video campaign promotes NHS dentists to students...!!!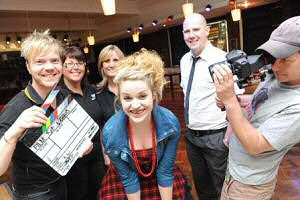 LEADING change agency ICE has developed a new viral video campaign alongside NHS Coventry to help students look good on the dance floor by using their local NHS dentist.

The music-video 'Bad Nashers' is a tongue-in-cheek campaign aimed at young people and students to encourage greater take-up of NHS dentists, featuring the talents of 'Ladie Go'Diva' – a cross between Coventry's local heroine, Lady Godiva, and Lady Gaga. The video for Bad Nashers follows our heroine in her pursuit of perfect pearly whites across the social minefield of a night out in a student union bar. It's being distributed via Facebook, Twitter, and email direct to 10,000 students – as part of the mission for the black-toothed pop diva to achieve web stardom.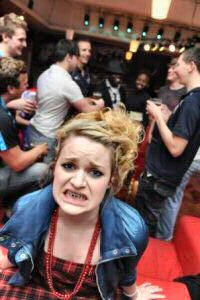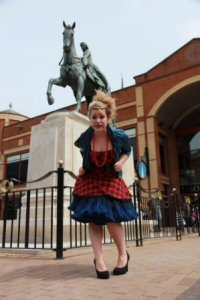 Aaron Garside, Director of Social Change at ICE says:- "It's great to be harnessing the power of social media to help young people start thinking – and talking – about their dental health in a new way. We certainly had fun making the video, and so far, the people who've seen the teaser on Facebook have absolutely loved it – but the important thing is dispelling myths about NHS dentists, and helping more young people to realise that achieving that perfect smile doesn't have to be expensive or painful!"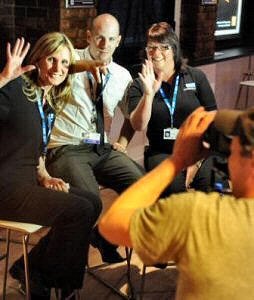 "This tongue in cheek approach aims to break down some of the myths around NHS dentists. We're finding 18 to 24 year olds in Coventry are among the least likely to visit a dentist. At this age, your dental appointments have stopped being booked by your parents but you might not have got into the habit of making arrangements yourself." added Kerrie Woods, Senior commissioning manager at NHS Coventry.

Launched just 10 days ago, the video has already been watched by over 800 people. The video can be seen on Ladie Go' Diva's website:- website.
What are your views on this story? Email us your views to news24@southportreporter.com and let us know what you think about this...