JOB LOSSES FEARED AS NHS CONTRACT GOES PRIVATE
PROPOSALS to transfer payroll services for North Mersey NHS Trusts to private company Capita have been attacked by UNISON. Capita has been selected as 'preferred supplier' to provide payroll and transactional HR services for 13 NHS Trusts in the North Mersey area. Up to 150 NHS Staff will TUPE transfer to Capita if the proposal is ratified by local NHS Trusts. It is feared that there will be redundancies if the transfer goes ahead. Paul Summers, UNISON Regional Organiser said:- "The payroll and transactional HR staff ensure that the doctors, nurses, paramedics and other vital NHS staff receive their pay and other administrative services. This is simply a cost cutting measure and jobs are feared. We have received no information from NHS Trusts or Capita on assurances that no jobs will be lost. Many of these staff have worked in the NHS for years and they want to remain in the NHS. Why should taxpayers' money go into the pockets of private companies? It is wrong and it is also wrong to privatise parts of the NHS." Email us your views on this to our news room via:- news24@southportreporter.com and let us know what you think about this.
The Green Deal – How will it effect you?
A new Government initiative which will help properties become more energy efficient is set to benefit the North West homeowners and businesses when it comes into force in 2012.

Known as The Green Deal, the Government will offer a loan to home and business owners in a bid to make houses and commercial premises more sustainable, which they will then pay back over 25 years through additional charges to their energy bills. The 'golden rule' means that the savings on bills will overcome the additional cost.

Due to be introduced in Autumn 2012, the Green Deal will have a significant effect on the property industry and as such RICS (Royal Institution of Chartered Surveyors) is encouraging property practitioners in the North West to attend a breakfast seminar on Wednesday, 6 July 2011, to discuss the development and potential impact of the Green Deal on the surveying profession.

Key speakers, Martin Russell-Croucher, Director of Sustainability at RICS, Jon Lovell, Director and Head of Sustainability at Drivers Jonas Deloitte and Steve Turner, Head of Low Carbon Economy for Greater Manchester provide an introduction to the Green Deal initiative and explain how the Government intends to put the 'Green Deal plan' into action.

The seminar is part of RICS North West's CPD (Continuous Professional Development) programme for chartered surveyors, and will be held at Renaissance Manchester Hotel.

Dominic Thompson, Chair of the RICS North West Regional Board, said:- "These RICS CPD seminars are an excellent way of enabling local property professionals to continue working effectively and get up-to-speed with any changes that will effect their practices. The UK's government is the first to set a legal target for energy generation and heat creation in the world. All RICS members need to understand the various alternative methods for energy generation and heat creation to help the UK achieve the targets set by the Kyoto accord and their clients to save money. Knowledge of the new initiative, the Green Deal, is also crucial to be best prepared for when it is implemented next year. With energy efficiency top of the sustainability agenda, knowledge of the Green Deal is crucial in order to be best prepared for when it is implemented next year, so we're anticipating seeing a strong turn out for the event."

The Green Deal – How will this effect you? seminar is £30.00 for RICS members and £36.00 for non members. To book your place or for further information, please visit:- rics.org/events or contact the RICS Events Team on:- 020 7695 1600.
On the road to better transport
A major survey has been launched to capture the views of local people into highways and transport in Liverpool. The National Highways and Transport (NHT) Public Satisfaction Survey is being sent out to households across England from this week. Liverpool is one of almost 70 local authorities to sign up to the survey, and a random sample of 4,500 homes in the city are being targeted. Dropping through Liverpool letterboxes until 1st July, the survey - which is being run for the fourth year - aims to find out how satisfied local people are with transport services and highways, and collate public perceptions on where improvements are needed. The survey is an important source of information about the public's priorities for transport. All responses feed into a national database which compares results, identifies national trends, shares in best practice, identifies opportunities for local authorities to work together and helps to inform future improvements to transport services. However, the response rate in Liverpool has previously been among the worst in England. The city council's Cabinet Member for Regeneration and Transport, Councillor Malcolm Kennedy is urging all residents in the city who receive a survey to make sure they complete and return it, to make sure the city can form a clearer picture of where improvements are most needed.

Councillor Kennedy said:- "In a time of significant economic challenge, when Government cuts mean we have less money to spend on roads and on transport, it's more important than ever that we get the views of the public and better understand and respond to their needs. With limited resources, we can't, unfortunately, carry out all the work we want to carry out, and there are some difficult decisions ahead. Surveys such as this help us do the best we can for local people by helping us maximise the resources we do have. It's one of the ways we can assess how we are performing, which services to prioritise, and how we can improve. Traditionally, we've received a poor response from Liverpool residents to this survey. I would urge everyone who receives a questionnaire to fill it in and return it, so we can target our resources effectively, and make sure we get it right."

The survey features 35 questions, which give people the chance to have their say about a whole range of transport issues, including the condition and cleanliness of roads, pavements, footpaths and cycle routes; the speed and quality of repairs; road safety; congestion and pollution. The questions also give people the opportunity to share their priorities and voice what they are most satisfied and dissatisfied with in areas such as bus and taxi services; street lighting; roadworks and dealing with illegally parked and abandoned cars. Peter Radford, Chair of the NHT Network Survey Steering Group said:- "There are clear benefits to conducting a public survey in this way. As well as providing excellent value for money, it also enables everyone involved to identify areas of best practice and spot national, regional and local trends. This is not about producing a league table to champion one geographical area over another. It is about understanding customer views better and working together to deliver the best possible outcomes for local residents."

The standardised survey, developed by the National Highways & Transport Network (NHT) and a regional Highways Service Improvement Group, will ask members of the public exactly the same questions, whether they live in Liverpool, Lincoln or Leicester. All questionnaires should have been delivered by 1 July 2011, with local and national results expected to be published later in the summer. The survey is co-ordinated by leading UK research company, Ipsos MORI, who are offering a free prize-draw for respondents, with prizes of £400, £200 and £100 up-for-grabs.

Are you up to the NSPCC's HACK Hiking challenges?
JULY 2011 will see Laughterhouse Comedy continue with a jaw aching and side splitting line up of comedians at two of Liverpool finest roof-raising comedy venues.

With 6 comedy events taking place each week, Laughterhouse Comedy provides Liverpool's most comprehensive and exciting line-up month after month at the Slaughterhouse and the Slug and Lettuce. July's giggle hungry gaggle of comedians comes from far and wide with local, national and international talent taking to the Mic.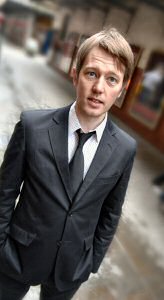 July's highlight headliners include TV Panel show favourite Alun Cochrane on 8 July and 9 July 2011, His observational comedy, droll storytelling and fantasy all collide to create very funny and amusingly articulated material. A familiar face, Alun is a regular on BBC 2's Never Mind the Buzzcocks, BBC 1's Have I Got News For You and Mock The Week and Channel 4's 8 Out Of 10 Cats.
Described as the man Jimmy Carr tries to be, Gary Delaney, with his razor sharp one liners, is widely regarded as being the most quotable comic on the circuit. The high quantity of his standout gags leaves the audience struggling to remember them all. He entertains from 21 July to 23 July 2011.

Addy Van de Borgh has that rare talent of making people laugh the minute he walks on stage (helped of course by a large nose and mad eyes). He is a great performer of highly acclaimed and original material, an ability noticed immediately by the BBC when he appeared on the 'Stand-Up Show' (BBC1) after only one year as a comedian. With brilliant timing, his character based comedy animates and enlivens the drabbest subject matter (computers, museums, libraries). He performs on 15 July to 16 July 2011.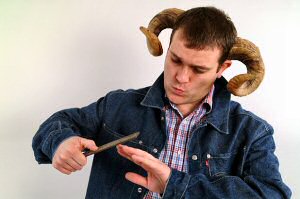 Geordie Gavin Webster has established himself as one of the most exciting talents to emerge on the national comedy circuit in recent years. After turning his back on the comedy double-act, he went solo in 1995 and hasn't looked back. His style of comedy is loud, sharp and controversial.... and audiences love him for it. His material is bold and provocative yet delivered in a charming manner - which has brought him much praise and attention. Catch him on 29 July and 30 July 2011.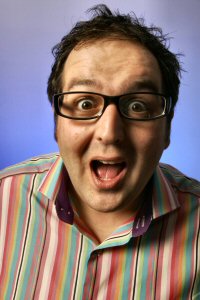 Finally on the same bill, a man known as much as a radio presenter as a stand-up comedian, the award-winning Justin Moorhouse returns to the city, on 29 July in grand style, until the end of the Laughterhouse Comedy month on 30 July 2011. His exuberant, larger than life personality and cheeky northern charm have allowed him to quickly build his reputation. He's in tremendous demand and comperes regularly at The Comedy Store in both London and Manchester, and headlines at every major comedy venue in the land.
Keeping it all together are the regular and hilarious MCs Ste Porter, Chris Cairns and Neil Fitzmaurice; providing the seamless links between each rib-tickling act; and getting plenty of their own laughs along the way.

Laughterhouse Comedy is hosted at Fenwick Street's The Slaughterhouse and The Slug and Lettuce on North John Street, July's events include over 20 hilarious comics from the international stand-up circuit.

Laughterhouse Comedy has also teamed up with MEET Argentina and The Slug and Lettuce to provide the perfect night's entertainment with meal deals available at both restaurants before the show. All deals can be paid for in advance when booking comedy show tickets.

To book your tickets please contact the booking hotline on:- 0151 227 5946 or visit:- laughterhousecomedy.com for further information.