Carte D'or Plate of the Nation Research – The Death of formal Dining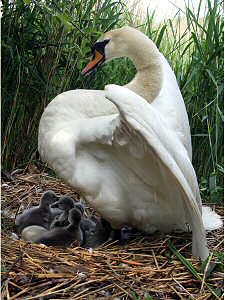 John Kinsley – Mute Swan with Cygnets
LOCAL photographers hang 260 prints in the Godfrey Pilkington Art Gallery. It's the Saint Helens Camera Club Annual Exhibition. The club president, Nick Wilkinson, says:- "The work is brilliant. Come and see what it is possible to achieve at home. Everyone is welcome and members will be present to answer any questions." The Gallery is upstairs in the Gamble (Central Library) Building opposite Saint Helens Town Hall. Open from 10am to 4pm, Monday to Saturday, from Friday, 5 August 2011 to Saturday, 20 August 2011. Admission free. For more information visit:- sthelenscameraclub.org.uk.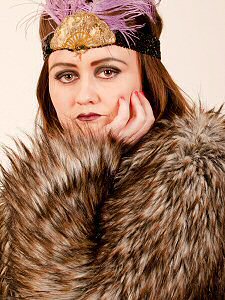 Phil Bebbington – Confident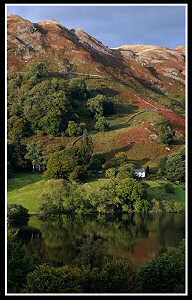 David Brown – Evening Light Loughrigg Tarn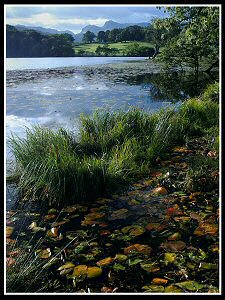 David Brown – Looking to the Langdales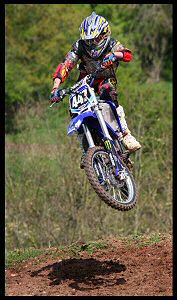 Eric Mercer – 447 Take Off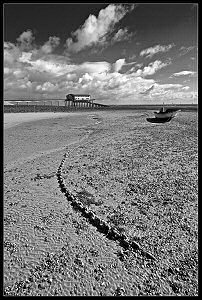 Peter Critchley – Low Tide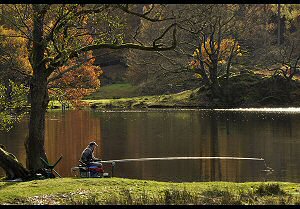 Alan Green – A Day's Fishing

HUGE NUMBERS OF JELLYFISH SWARM IN UK 'S SUMMER SEAS
THE Marine Conservation Society urges beach goers and sea users to take part in a national survey as barrel, moon, compass, blue and lion 's mane jelly fish swarm in our seas.

Fascinating to some and frightening to most, jellyfish numbers appear to be on the increase in UK seas, with the recent shut down of Scotland 's Torness nuclear power station directly due to swarms of moon jellyfish blocking the water intake cooling systems. As the UK's seas continue to warm up over the summer, more jellyfish blooms are expected, and as the nation prepares for the summer holidays, MCS is urging beach goers and sea users to take part in their national jellyfish survey. "The jellyfish survey is an excellent way for people to get involved in finding out more about our threatened seas. There is strong evidence that jellyfish numbers are increasing around the world, including UK seas, and these increases have been linked to factors such as pollution, over-fishing and possibly climate change. We should consider jellyfish populations as important indicators of the state of our seas, and the MCS jellyfish survey helps provide some of the information we need to understand more about them." says MCS 's Peter Richardson. Already, some areas of the UK 's seas resemble a 'jellyfish soup',such as the Irish Sea where large numbers of moon,lion 's mane,blue and compass jellyfish have already been reported.

According to MCS Biodiversity Programme Manager Peter Richardson:- "Most jellyfish bloom in summer,but some species can survive the cool winter months too. This year,we received our first reports of the huge but harmless barrel jellyfish off North Wales back in early January and this species has occurred in huge numbers in the Irish Sea and beyond ever since, with reports received from North Somerset to the Firth of Clyde. Since May we have also received reports of large numbers of several other species of jellyfish from various coastal all sites round the UK – it is another good year for the jellyfish!"

MCS aims to understand more about where and when jellyfish occur around the UK though their survey. While encouraging beach lovers and coastline visitors to report their findings, MCS also warns to 'look but not touch' as some jellyfish can sting – particularly the lion's mane that is swarming in huge numbers at some coastal sites in the north west. Jellyfish are the staple diet of critically endangered leatherback turtles, seasonal visitors to UK seas, which migrate from their tropical nesting beaches to feed on our abundant seasonal jellyfish blooms. Examinations of dead leatherbacks stranded on UK shores have revealed that they feed on several species of British jellyfish. By comparing the distribution of jellyfish with environmental factors such as sea temperature, plankton production and current flow, we hope to understand what influences the seasonal distribution of jellyfish and leatherbacks in UK waters. This year there have been three confirmed leatherback sightings since June, all spotted in waters off western UK where jellyfish blooms have been reported. Over 6000 jellyfish encounters have been reported since the MCS Survey was launched in 2003. The survey data is being analysed in collaboration with the University of Exeter and early results of the public sightings show interesting differences in the distribution of the larger jellyfish species around Britain. Taking part in the jellyfish survey is easy!
The full-colour MCS jellyfish photo-ID guide can be downloaded from mcsuk.org, where jellyfish encounters can also be reported in detail online.
New artwork for Liverpool's Moorfields Station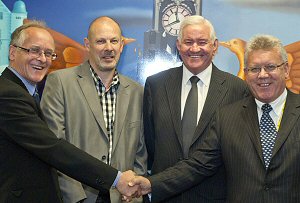 A striking new piece of art has been unveiled at Moorfields Station in Liverpool, the fourth in a Merseytravel project to 'Animate the Underground', sited across the network's five underground stations.

The piece, by local artist Grant Searl, entitled:- 'The Birth of Liverpool', is an oil on canvas painting, reproduced onto aluminium plate, and depicts the rich maritime history which can be traced back to Liverpool's birth as a vibrant port and city. It also celebrates the centenary of Liverpool's own Liver Building and the iconic Liver Bird which famously keeps watch over the port, the city and her people.

Three of the five works have already been installed at the following locations:- 'One Love One Life One Liverpool' at 'Liverpool James Street Station', 'The Madness of King John' at Liverpool Lime Street Underpass and 'Garden of Icons' at Hamilton Square Station.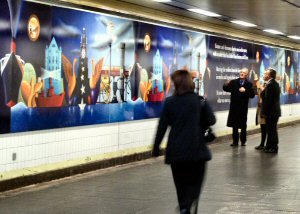 Speaking at the unveiling, Neil Scales, Chief Executive of Merseytravel said:- "Our Public Art Strategy aims to connect with our passengers, improving their journey whilst brightening up the stations. The 'Animate the Underground' project links each of the loop line stations and has something for commuters, residents and visitors alike."

Councillor Mark Dowd, Chair of Merseytravel added:- "This piece is a wonderful tribute to Liverpool's history and will make a very powerful statement to the thousands of people who see it every day. It also builds on our undertaking to provide public art that is accessible to all, helping to build stronger communities and instil a sense of pride and ownership."

Each painting has an individual theme and is accompanied by its very own riddle, which leads to a hidden word; when all five riddles have been solved they will form the basis of an answer to a very exciting 'Art on the Network' competition, with one lucky winner receiving a limited edition set comprising of all five paintings.

Full details of the competition will be released when the fifth and final piece is unveiled at Liverpool Central Station in August, to coincide with the Liverpool Mathew Street Festival.

To find out more about the project go to:- artonthenetwork.co.uk.