The Air Show Awaits You!
A superb display of aircraft will wow the crowds at this year's Southport Air Show including a rescue helicopter with a royal connection.

The SAR Sea King, which Prince William flies from his Anglesey base, will be in action on Saturday, 23 July 2011,as part of a role demonstration on the beach.

The Sea King joins the likes of the Vulcan XH558 (Saturday only) the Red Arrows, 2 Tornado GR4s, The Battle of Britain Memorial Flight, a Hawk Display Team (with their first ever female pilot), The Blades and the popular Wingwalkers.

An impressive ground village with displays is also lined up as the Air Show marks its 20th anniversary. In 2011 the Show is taking place earlier in the year on July 23/24 to coincide with the start of the school summer holidays.

Cabinet Member Leisure, Culture and Tourism, Cllr Mike Booth, said:- "The line up for the 20th anniversary Air Show and the ground displays look absolutely fantastic. The fact we have the Vulcan bomber and the Red Arrows along with so many other popular displays, makes it a show not to be missed. So much is happening over the 2 days, so remember to get there early and make the most of a fabulous day out."

The Vulcan bomber is scheduled to display on Saturday, 23 July 2011. As with all aircraft flying at the Air Show, the appearance depends on weather conditions and any technical issues which may be encountered.
The Southport Air Show is an all day event and traffic will be busy during both days, so organisers are advising air enthusiasts to arrive early as there is plenty to do in the Air Show village.

Tickets in advance cost £7 and can be purchased at this price up to 20 July 2011. On the gate entry is £9 with parking an additional £5. Children under 5 are free on both days.

To find out more about the Southport Air Show, or to book tickets, go to:- southportairshow.com or call:- 01704 540011.
Crossens Nursery School's Graduation Ceremony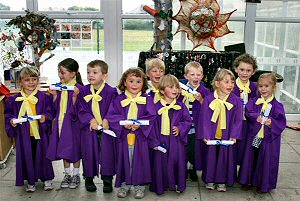 IT is not just junior and senior schools who are holding Graduation Ceremonys in the UK now, as nursery schools are joining in. After another active year at Crossens Nursery School, they marked it by presenting each child with a certificate to mark their achievements, at a Graduation Ceremony. The next important event is the Nursery's Open Day on 5 September (9.30am - 11.30am). Headteacher Mrs Sue Gilbertson said:- "My staff and I look forward to welcoming any parents, carers and children who would like to see the Nursery's extensive facilities." For more information visit:- crossensnursery.co.uk.

A new approach to professional study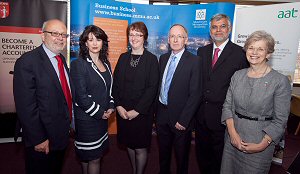 THE Association of Accounting Technicians (AAT), the Institute of Chartered Accountants in England and Wales (ICAEW) and Manchester Metropolitan University (MMU), launched on 20 July 2011, a flexible part-time programme designed to widen participation in higher education. This unique partnership will lead to an Honours and a Masters degree, as well as the AAT and ICAEW Chartered Accountant qualifications.

The flexibility of the programme and the circa £15,000 price tag (based on current academic and professional fee levels) will be attractive to both students looking for more cost-effective and flexible opportunities to develop their professional skills and employers looking to draw from a wider and more diverse talent pool, in which they can invest and expect a high level of return and commitment. As a result, the programme will provide considerably enhanced progression and access to the accountancy profession.

Hilary Lindsay, AAT President and ICAEW Council member, explained:- "This really is a great example of how HE and the professions can work together to increase participation in education while increasing the technical skill levels of those entering, and developing, in the jobs' market. By making accountancy accessible and affordable as a career path, a far greater pool of talent will be available from which to support future economic growth."

Mark Protherough, ICAEW's Executive Director, Learning and Professional Development continued:- "Investment in skills is crucial if the UK is to continue to compete internationally. With rising tuition fees impacting on the affordability of higher education it is essential that we provide flexible routes into the profession. It's important for employers to see a return on their investment too. Programmes like this are not only extremely cost-effective but also promote staff loyalty and retention."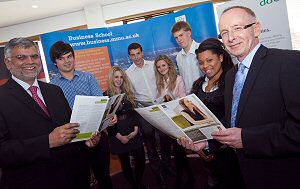 Starting in January 2012, the programme will be delivered in a University environment, via MMU's well-respected Business School, in two 3 hour weekly sessions. The programme has multiple entry points and delivers a recognised qualification on completion of each stage. The full AAT Accounting Qualification and BA (Hons) in Professional Accountancy can be achieved in just three years and nine months, while a further two years will result in completion of ICAEW's ACA Qualification and a Masters in Professional Accountancy.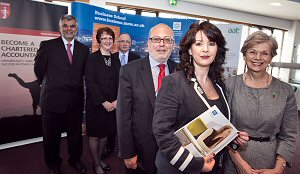 The entry requirements are comparable with other business-related degree programmes: 280 UCAS points with GCSEs at Grade C or above in Maths and English, or completion of AAT's Level 3 Diploma in Accounting. Graham Holt, head of accounting and finance at Manchester Metropolitan University Business School, said:- "The programme is unique in providing a part time route for students to progressively gain professional and academic qualifications. The development of the programme shows how the University is working with the professions to create new models and new approaches to study. Higher Education has to meet market demands and has to become more flexible in its approach. This programme demonstrates how MMU is leading the way in flexible cost effective learning."
For full details of how to apply, contact Manchester Metropolitan University on:- 0161 247 2000, email them or go to their website.