ROCKIN' ON THE RIVER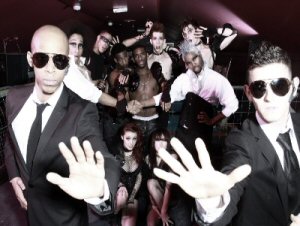 LIVEROOL Pride has announced an exciting line up of locally and nationally renowned acts, which are sure to get the crowds dancing when the festival rocks onto Liverpool's Pier Head on Saturday, 6 August 2011.

The Summer of Love is beginning, the sound of guitars is in the air, Rainbow flags are being hoisted, daisy chains are being pulled together and a throng of flower children is making its way to Liverpool. Organisers promise a FREE day of family fun for everyone to enjoy. The iconic waterfront site will be transformed into the perfect hippie hang out complete with 2 stages, a football area, market stalls, a health and wellbeing area and food outlets. Mersey Ferries are also offering Pride goers 2 for 1 tickets to take Pride cruises down the river throughout the day.

There is a plethora of flower-tastic acts who will take to the Radio City Main Stage to ensure that Pride goers have a Summer of Love to remember. Headlining is soul and disco diva Kym Mazelle, who is sure to get everybody into the party spirit with her classic hit 'Young Hearts Run Free' in addition to her other hits including Got to Get You Back and Missing You, which she originally performed with Soul II Soul.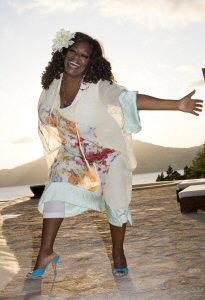 X-factor duo Diva Fever will also take to the stage to perform their version of a number of top pop hits and the one and only Rowetta whose act brought the house down at last year's event is sure to have everyone dancing when she returns for her second Liverpool Pride performance.

There will also be a wealth of local talent gracing the Main Stage including Sense of Sound choir, locally renowned crooner Alan Cross and House of Suarez who will give a taste of the Death by Glitter Vogue Ball, which will take place later this year.

If you enjoy something that's as camper than Christmas, then The Sundaes will definitely be for you, they'll be camping it up alongside drag artiste Diva Bliss. Tribute act Haus of Gaga is sure to get the crowd rocking to some of Lady Gaga's biggest hits and Bears Aloud will be on hand with their unique performances of pop hits including numbers by Girls Aloud and Steps . If you prefer your bear to be a little manlier, then be sure to get your fix when Manchester based bear-band Cubstars take to the stage. Boy band FTW and singers Sean Rumsey and Adam Lyons will also provide Pride goers with a little eye candy on the day. Girls should check out beautiful singers Elouise, Ruth Cullen and club divas Gemma Irwin and Chelcee Grimes.

The Summer of Love will be brought right up to date with a mix of acoustic, Indie and electro acts including Britain's Got Talent Semi-Finalist, Liverpool's own Beauty, who will perform songs from his forthcoming album Freakshow and talented Liverpool based indie-electro artist Zara is also set to perform. She'll be taking to the stage with a few of her original songs.

The day is sure to end on a high with a dramatic balloon release across the river Mersey and a glittering finale from a number of local performers. Organisers promise that they have an extra special surprise act up their sleeves , which will be announced shortly.

A full line up of performers who are taking part on the Liverpool Pride Radio City Main stage can now be found at:- liverpoolpride.co.uk. A line up of acts which will be appearing on the Liverpool Pride Summer of Love Superstar Boudoir Stage, and a list of stalls which will be featuring in the Liverpool Pride Market Place on the day will be announced shortly.
Travel Notice - Kingsway (Wallasey Tunnel)
DUE to water main renewal works on approach to Kingsway (Wallasey Tunnel) it will be necessary to limit traffic to one lane of the approach road from Liverpool (towards Wirral) for a period of one week 22 July to 30 July 2011. The lane closure will come into effect at 2000hrs on the evening of Friday, 22 July, and remain in place until the morning of Saturday, 30 July 2011. The lane will be closed from Byrom Street until the Police Inspection area beneath Lime Kiln lane. All lanes will be operational through the tunnel itself. Motorists are advised to allow extra time for their journey or use Queensway (Birkenhead) Tunnel, which will remain open throughout. Neil Scales, Chief Executive of Merseytravel explains:- "The work is necessary to replace the water main that feeds the fire hydrants throughout the tunnel, ensuring that Kingsway remains one of the safest road tunnels in the world."

HISTORY, MADE IN LIVERPOOL
FROM Port City to City of Pop, the world's first elevated railway to the first British female number one, Liverpool has again made history by opening of the largest newly-built national museum in Britain for more than a century on the city's waterfront.

Telling the fascinating story of Liverpool and its world-renowned people, the £72m Museum of Liverpool is testament to those who have shaped and continue to influence the history of the city. A People's Opening was held to honour 'Scousers' from Liverpool and beyond.

Phil Redmond said:- "It is fitting that in Finn we have a regular Liverpool lad helping out at such a pivotal event in our city's history. Liverpudlians across the ages have created a city with a host of tales to tell, and that is what the Museum of Liverpool is all about, and why we have chosen to celebrate with a People's Opening. We look forward to sharing the Museum with the people of Liverpool."

The Museum of Liverpool has been made possible with generous support from major funders, including the North West Development Agency (NWDA), The European Regional Development Fund (ERDF), the Heritage Lottery Fund (HLF) and the Department of Culture Media and Sport (DCMS).
Robert Hough, Chairman of the NWDA, commented:- "The rejuvenation of Liverpool's world-famous waterfront is a major part of the legacy the NWDA leaves for this city and the region. The Museum is a great and fitting representation of Liverpool's identity as a cultural Mecca, celebrating the city's past and looking towards a bright future. The NWDA invested more than £33 million towards the build of the Museum, and I look forward to seeing the it in all its glory at the opening event."

Carole Souter, Chief Executive of the Heritage Lottery Fund, said:- "The Museum of Liverpool is a spectacular new landmark for the waterfront area as well as a much-needed learning resource about Liverpool's unique place in both British and world history. Over the years, the Heritage Lottery Fund has supported a number of major projects in the city and we are delighted to see this latest one completed and opening its doors for everyone's enjoyment this summer."

So what is it all about? Well the Museum tells the story from small beginnings of Liverpool, as a tidal inlet, growing into one of the wealthiest port cities in the world. Taking on highs and lows of all proportions, this once prosperous city has encountered war, poverty and decline, yet continued to flaunt its determination to re-emerge as a dynamic 21st century city. The Museum of Liverpool continues this legacy.

From the world's first wet dock, to the invention of goal nets, Liverpool has been at the forefront of innovation and pioneering successes. The city has achieved fame through the talents of a staggering roll call of entertainers, writers, poets, performers, musicians, artists, comedians and sports people. Continuous top-flight football and the birth-place of the greatest band in the world are just two tips of the iceberg.

Dr David Fleming, Director of National Museums Liverpool said:- "Our ambition for the Museum of Liverpool was to create the world's greatest urban history museum. For the past ten years our team has worked tirelessly, with a great deal of help from the public, to channel this ambition and develop a museum which explains Liverpool using objects to illustrate its story. Liverpool is very easily misunderstood, not least because in living memory it has been a poor city, plagued by unemployment and poverty. But less than 100 years ago Liverpool was one of the greatest cities on earth, and only through knowing this, and understanding why this was, can anyone understand the modern city. The Museum of Liverpool is a living biography of the city, a biography that is honest, ever-changing, created by people who love living here, many of whom were born here."

The Museum is opening in several phases, featuring 4 main galleries and a number of smaller gallery spaces. From 19 July, 3 of the 4 main galleries Wondrous Place, The People's Republic and Global City are now open. Also opening is Little Liverpool, a dedicated gallery for children aged 6 and under, the stunning Atrium space and Skylight Gallery.

The diverse range of exhibits on display in Phase One includes:-

► The stage where John Lennon and Paul McCartney first met in 1957

► Ben Johnson's Liverpool Cityscape

► 10 metre-long (30ft) Chinese Ceremonial Dragon

► The first Ford Anglia off the Ford's Halewood production line in 1963

► Victoria Cross medal awarded to Sergeant David Jones of the King's (Liverpool) Regiment on 3 September 1916 for brave leadership while serving in the First World War at Guillemont France

► 360˚ immersive films about football on Merseyside and The Beatles

► Life-size 5.5m (18ft) Liver Bird

► Cycling legend Chris Boardman's famous Lotus Sport bike

► Model design for Lutyens' enormous Cathedral of Dreams

► Reconstruction of typical court housing

► Items from the Everton Collection Charitable Trust