City to host Captain America Charity Premiere
LIVERPOOL is to stage the north-west charity premiere of summer blockbuster movie that was partly filmed in Liverpool called:- "Captain America: The First Avenger".

Odeon One in Liverpool One will host the red-carpet screening on Wednesday, 27 July, 2 days before the 3D film – produced by Marvel Studios and distributed by Paramount Pictures - goes on general release across the UK. A limited number of tickets will be available for the exclusive screening.

The event is being organised by Liverpool City Council's Film Office and regional creative industries development agency Vision and Media, in aid of the North West Cancer Research Fund. All proceeds will go to the charity, which was founded in Liverpool more than 60 years ago.

Tickets - priced at £20 – are available from today from the Odeon One website – and the box office at the Liverpool One screen.

Liverpool was used to shoot a key action sequence for the film, with Stanley Dock transformed into 1940s New York. The production was a north west double success – with Manchester used for other scenes in the movie.

Councillor Wendy Simon, cabinet member for culture, said:- "It is fantastic news that we have secured this charity premiere. Not only will it give local people the chance to see the movie before it goes on general release, but it will also raise money for a really good cause. The film industry is tremendously important to the city region economy, supporting thousands of jobs and generating £16 million annually. The fact we were able to secure this movie is a great coup for Liverpool. We have a fantastic range of locations which are attractive to film makers, plus a real can-do attitude to cut through red tape and bureaucracy to make shooting here as easy as possible."

Around 500 cast and crew descended on Liverpool and Manchester when the film was shot last September. It is estimated the 2 production units generated over £1 million of spend in the north west - filling hundreds of hotel rooms and benefiting local firms who were used for catering, transport and building sets.

Anne Jackson, Chief Executive, North West Cancer Research Fund, said:- "It's a huge honour for NWCRF to be the chosen charity for such an important occasion. We hope the event will help to spotlight the significance of fundamental cancer research in our ongoing battle with the disease."

Captain America: The First Avenger focuses on the early days of the Marvel Universe when Steve Rogers, played by Chris Evans, volunteers to participate in an experimental programme that turns him into the super soldier known as Captain America, who wages war on the evil HYDRA organization.

The sequence filmed in Liverpool features prominently in the movie, and a trailer released in advance clearly shows Chris Evans at Stanley Dock.

The film also stars British actors Hayley Atwell, Dominic Cooper and Richard Armitage.
Twelfth Night ~ topical Shakespeare in Liverpool parks, 23 July to 31 July
INTERCEPTING the communications of the wealthy, trapping public office-holders and exposing the messengers are nothing new. Shakespeare incorporated all these into his 1601 comedy Twelfth Night, which is being performed in Liverpool parks and gardens over the next two weekends.

Twelfth Night, or What You Will, is the story of the shipwrecked and separated twins who find themselves embroiled in the goings-on of the leading households in Illyria.

Andy Kerr, who is directing the play for Liverpool Network Theatre, says:- "Today's audiences will relate to the high gossip factor: the over-indulgences, mistaken identities, passionate misguided love, moral hypocrisy and downright mischief. Or they might just like the ridiculous characters and cross-dressing!"

Performances are at:-
► Lowlands, Haymans Green, West Derby L12 on Saturday and Sunday, 23 July to 24 July at 2pm
► Reynolds Park (walled garden), Church Rd Woolton L25 on Friday 29 July (7pm) and Saturday 30 July (2pm)
► Sudley House, Mossley Hill Rd L18 on Sunday 31 July at 2pm.

Tickets are £7 / £5 concessions and are available in advance from News from Nowhere, 96 Bold St. L1, online, also gate on the day, subject to availability).

ALL PERFORMANCES ARE IN THE OPEN AIR.
People are encouraged to bring sun cream, umbrellas, something to sit on... and a picnic.

HIDDEN HISTORIES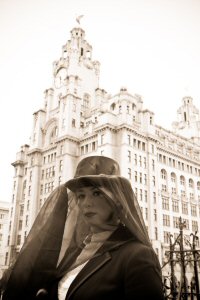 EXPLORE the hidden secrets of the city with Shiverpool's new daytime history tours starting from Liverpool ONE. 2011 sees the 100th birthday of our iconic Liver Birds and to celebrate the occasion the team at Liverpool's very own Shiverpool have launched a new 'HIDDEN HISTORIES' tour. Building on the incredible success of their ghost walks, this new tour will bring the city's colourful history to life and will allow participants to discover the secrets and hidden streets of our fair city.

The journey begins at the Old Dock Well outside John Lewis in Liverpool ONE where you will be met by your very own Victorian styled guide. From there you will be transported through the city's archives, uncovering the location of America's secret Civil War headquarters, hear the tale of the murderous black widows and find out just where that third Liver Bird is hiding...

HIDDEN HISTORIES tours are family friendly and will take place every Saturday throughout August at 2.00pm meeting at the Old Dock Well and ending at St Georges Hall approximately two hours later. En route you will see the city's wonderful architecture, stunning views, breathtaking locations whilst your guide regales you with carefully crafted tales from the pages and pavements of Liverpool's incredible past.

Shiverpool are one of the best ghost and history tour operators in the UK, already offer an infamously spooky selection of the best guided tours, telling stories with integrity and ingenuity about the places you never even knew existed and their hidden histories.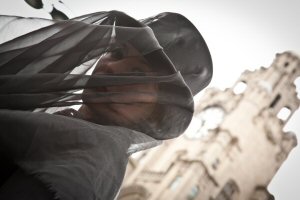 John Stone, Shiverpool Director says:- "Our street theatre style of delivery offers something different to both the visitor market and the people of our city. Hidden Histories also enhances and expands our tour offering, to remember the city's past can be a thrilling experience and we'll hope to open up the city's treasure chest to all keen history hunters who wish to explore."

Tickets cost just £5 and can be booked over the telephone or you can arrive at the start of the tour at 1.45pm and purchase a ticket from the guide (subject to availability). The tours are bound to be popular with both locals and visitors so book early to guarantee your place and don't forget your camera!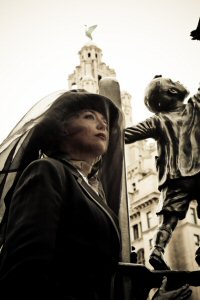 TOUR DETAILS
Every Saturday during August at 2.00pm from the Old Dock Well (outside John Lewis), Liverpool ONE.

Tours last approximately 2 hours and end at St Georges Hall.
Tickets:- £5

How to Book... call:- 0151 709 2030 to confirm places.
Alternative booking and more information visit their website.
Tickets can also be purchased from the guide on the day (subject to availability), please arrive at 1.45pm if you would like to purchase a ticket this way.