Political victory for local charity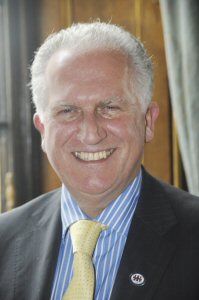 MERSEYSIDE maritime charity, the Shipwrecked Mariners' Society which supports retired and impoverished seafarers, is celebrating this week after its vigorous campaign to halt the proposed abolition of cheques.

The Charity, along with other organisations, has been instrumental in a lobbying campaign objecting to the move, which it said would have had a very serious impact on donation income and those receiving its support in Liverpool. However following a determined campaign by the Society's Chief Executive Commodore Malcolm Williams, which has included numerous letters to the press and a meeting with Chairman of the Treasury Select Committee, Andrew Tyrie MP, the Payments Council has announced that cheques will stay.

Commodore Williams commented:- "We are delighted with the news that cheques will remain in circulation and relieved that we will be able to continue to provide the best support to our beneficiaries. Given that the charitable objective of the Shipwrecked Mariners' Society is the relief of poverty, this is not the time to be faced with a reduction of income. Around sixty percent of all our donations and sales are by cheque. But the issue goes beyond a purely financial one. Cheques serve a greater purpose for our charity. We pay the majority of our beneficiaries by cheque and this allows face-to-face contact between them and volunteers who are able to identify any additional needs or provide advice. It was also getting to be a worry to many people who have always used cheques, to people who are unable to get out of their homes, to those living remotely and some disabled people. On many levels it was an ill-conceived move by the banks that failed to take into account how people actually live. This is a great victory for charities and small businesses all over the country who rely heavily on cheques for payment and income." But Malcolm Williams sounds a note of caution. "I hope we will not see the banks getting rid of cheques by stealth by making it more difficult or expensive to get and use chequebooks."

The Society, which celebrates its 172nd anniversary this year, received 729 new applications for assistance last year and helped in 2,644 cases of need, distributing grants totalling £1.5 million. Donations from the public are vital to its work.

Information about the Shipwrecked Mariners' Society can be found at:- shipwreckedmariners.org.uk.
Please Sign The Online Petition To Save Crosby Coastguard
NO doubt most of you would of heard about the recent news of another Government cut, this time to close the only Coastguard station on the west coast of England, at LIverpool. Well you might be able to help stop the closure of what is an esential part of our emergency cover on our coastlines and inland waterways. Pleas sign this Online Petition by clicking here and help the fight to save Crosby from closure. For more information, please visit:- saveliverpoolcoastguard.org .
ITV1's successful quiz show, The Chase is back….
HOSTED by Bradley Walsh this is a game of strategy, team work and nerves, where you have the chance to take home thousands of pounds – with only one thing standing in your way…the Chaser, one of the country's finest quiz brains. We are looking for contestant for series 5, so if general knowledge is your forte and you think you have what it takes to beat the chaser, then APPLY NOW! There are two ways to apply. You can apply online or you can email and request an application form. Applicants must be aged 18 or over. Auditions start in August 2011 so HURRY.

Southport Seafoods' Potted Shrimps win a 2011, National Great Taste Award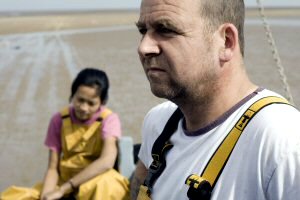 SOUTHPORT Seafoods is celebrating after winning a prestigious 2011 Great Taste Award. Southport Seafoods has been presented with a coveted (one-star) Gold Great Taste Award for its genuine Southport potted shrimps in butter.

Southport Seafoods, established for 20 years, specialises in supplying the finest quality potted shrimps. Managing Director, Christian Peet, has been shrimping off the coast of Southport since he was just five years old. Once the shrimps have been caught and cooked, they are then hand peeled and re-cooked in Christians special, award-winning recipe including ground mace, nutmeg, cayenne pepper and one or two more secret ingredients. These tasty shrimps are then put into pots and sealed with best butter. Southport Seafoods also won the Food Northwest fine food award in 2010, beating off 350 products to become the overall champion of the region. It was also the first business selected to receive grant funding by the NW Tastes ACE scheme, a national awards fast track programme, specifically developed to help the cream of our region's businesses achieve increased national success.

Christian said:- "We are delighted with this award. Winning a Great Taste Award recognises the hard work and dedication that goes into making superb food and drink and will help our business grow, so we can put genuine, Southport potted shrimps on tables for everyone to enjoy, for many years to come."

The Great Taste Awards, organised by the Guild of Fine Food, are now in their 18th year and going from strength to strength. 7481 products were entered from 1600 companies for the 2011 Great Taste Awards. It took 350 experts 34 days to blind taste all the entries and decide which entries would achieve the coveted 1, 2 and 3 star gold awards.

The Great Taste Awards judging standards, devised by the Guild of Fine Food, are the most rigorous in the UK. To achieve the 3-star rating a minimum of 20 -more often 30 - judges need to be in complete agreement that the food delivered that indefinable 'wow' factor. All the judges' comments are made available to producers. If no gold is awarded, they need to know why.

Bob Farrand, Chairman for The Great Taste Awards, said: "Winning Gold in the country's largest and most respected independent food accreditation scheme is a massive pat on the back for any producer - independent proof their products are of the highest quality. We provide constructive feedback from our expert judging teams and for many, winning 1, 2 or 3-star Gold is exactly what's needed to help grow their businesses, even during a recession. Every winner should feel very proud that their hard work has been rewarded."

The 4 regional nominated foods for each of the Great Taste trophy winners have been announced by the Guild of Fine Food and the identity of the regional and national winners and the 2011 Supreme Champion remains a closely guarded secret until the night of 5 September when all will be revealed at the invitation only awards presentation dinner at London's Royal Garden Hotel. That is the night we find out who carries away the coveted Golden Fork trophies.

A full list of award-winning products is available at:- greattasteawards.co.uk, and can be searched by region, award or product category.