HUYTON PUB GETS FAMILY FRIENDLY MANAGER
THE Stanley Arms on Roby Road is to become the family dining destination of choice for Huyton residents according to its newly appointed manager.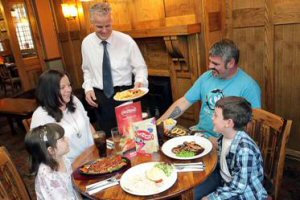 Richard Fearnley Smith, 49, has moved to the Stanley Arms along with his partner and 3 children, having previously managed a successful family eatery in the Wirral, the Arrowe Park Hotel. Richard said:- "I think Huyton is a great place to bring up a family and I want the pub to reflect that. We've got plenty on offer for kids and adults alike, with deals that definitely won't break the bank. I pride myself on the highest possible standards and over the past few months I've worked hard with my team to bring this to the Stanley Arms. We now have something for everyone with cask ales, a new summer menu, great offers and we're planning to introduce fun family entertainment including quiz nights, psychic evenings and even morning bingo for local retirees."

Part of the Sizzling Pubs' group, The Stanley Arms offers a wide range of classic and contemporary pub grub from freshly battered fish and chips to tandoori platters. Kids are spoilt for choice with every dish on the menu at £2.99 and for adults there is a great wine, beer and spirit selection. The Stanley Arms is currently running an offer of buy one main meal get the second for £1*.

T&Cs - Only selected dishes specified are included in the offer. The £1 meal applies to the cheapest full price meal from the two main meals ordered. See sizzlingpubs.co.uk for full terms and conditions.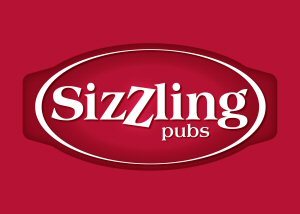 Also you can WIN A 3 COURSE FAMILY MEAL, the Stanley Arms on Roby Road, Huyton, has teamed up with our selves at Southport & Mersey Reporter to offer 1 of our readers a family meal out. This tasty competition is part of the newly appointed manager Richard Fearnley Smith's plan to make the Stanley Arms the dining destination of choice for Huyton residents. With a new Summer menu now in full swing, Richard is confident that the Stanley Arms offers something for everyone with a range of classic and contemporary pub dishes at fantastic prices.

Part of the Sizzling Pubs' group, The Stanley Arms offers a variety of mouth-watering dishes, ranging from delicious battered fish and chips to Tandoori platters and chicken fajitas served on the piping hot signature skillet. Kids are also spoilt for choice with every dish on the menu at £2.99. And for those that aren't lucky enough to win this competition, Richard is offering local residents the chance to become a Stanley Arms ambassador, enjoying complimentary visits in return for feedback. For information, just send him an email for more information! To take a look at the menu, visit their website. All you have to do to be in with a chance of winning a family meal is answer the following question:-

Q. The Stanley Arms is part of which pub group?

1. Roasting Pubs
2. Sizzling Pubs
3. Frying Pubs

This question will be repeated in next weeks issue as well, so you have 2 weeks to enter in! To enter you must send us via email, your FULL name and FULL contact information (address and phone no.) to news24@southportreporter.com, with your answer. The closing date of this competition 11 August 2011 at 1pm GMT. The winner will be contacted by the Sizzling Pubs' Group with in 2 weeks from 11 August 2011.

Terms and conditions of the competition:-
► The family meal is available for a maximum of 4 people, is worth up to the value of £60 and excludes drinks only.
► Entrants must be over the age of 18
► The prize is valid until 31 September 2011
► No employee or family members of employees of PCBT Photography or PBT Media Relations, Sizzling Pubs' Group can apply.
► One entry per family only.

Over 100 Jobs to be Created at Boulevard Business and Leisure Park
PEEL have submitted a planning application for five eateries on its Boulevard Business and Leisure Park on Speke Boulevard in Liverpool which could create over 100 new jobs in the area. The intended units will be on a site next to the new Dobbies Garden World which is currently being built and is due to open in September of this year. The proposed 5 eateries will comprise of a public house/family restaurant, a fast food drive-through, a coffee drive through, and 2 more family restaurants. Between the five units, 3 of which are already under offer to national operators, over 100 new jobs will be created and this will add to the substantial number of new jobs that the Dobbies centre will create. The mixed offering will appeal to a wide variety of customers including those visiting Dobbies Garden World, local residents, and people travelling to and from the airport as well as commuters travelling along Speke Boulevard. Roger Wheeldon, Senior Development Director at Peel said:- "The proposed scheme will serve the substantial business community in the area which is currently poorly served by modern places to eat and meet. These new jobs and those created at Dobbies will make Boulevard Business and Leisure Park a major employer in the area and Peel hopes that the Council will support the plans. If consent is granted, building work will be able to start in early 2012."
ONE PUNCH CAN KILL!
MERSEYSIDE Police is launching a new campaign, to warn people that too much drink could turn a good night out into a tragedy. As part of the campaign, Merseyside Police is remembering the 24 people who have lost their lives in Merseyside as a result of senseless violence. Seven of these people were 'one punch' victims and the majority were alcohol related.

With the summer firmly underway, more and more people are taking advantage of the good weather and drinking later and longer. Officers are reminding people of the real dangers of drinking too much. Alcohol can lead people who are normally mild mannered to get involved in fights, and the normally sensible to find themselves in vulnerable situations.

Merseyside Police is working to raise awareness about how even one punch can have devastating consequences and to encourage people to enjoy a drink responsibly.

Chief Superintendent Jon Ward said:- "We're trying to get the message out there, a split second decision can destroy lives and that ultimately - one punch can kill. The summer months are a particularly busy time of year, when lots of people are enjoying a night out. While violent crime is down across the Force and we don't want people to stop enjoying themselves, we do want people to realise the serious implications of getting involved in a fight, or even drinking too much and leaving yourself open to becoming a victim of crime. Victims of assault don't always walk away with just a bruise. Sometimes people don't walk away at all; assaults can lead to permanent disabilities or even death. Assaulting someone could also steal your future – leave you in jail, impact on your family, your employment, overseas travel and not to mention having to live with the guilt of taking a life. We're appealing for people to think before they act – there is no shame in walking away from trouble. By controlling your drinking and your temper you could stay out of trouble, because throwing a punch is just not worth the risk."

The Force's 'One Punch Can Kill' campaign is also supported by Mr Eldridge Clinical Director for Neurosurgery at The Walton Centre and Mrs Agnes Skelly, the mother of Gary Skelly who died following an unprovoked attack in September 2010.

Consultant neurosurgeon at The Walton Centre, Paul Eldridge said:- "Sadly, not infrequently we see young people who have suffered serious head injuries as a result of a single punch, usually associated with alcohol. Unfortunately the aftermath is either they don't survive or, arguably worse, they have a lifelong major disability."

Merseyside Police continues to work with local authorities, licensees and student bodies across the region to get safety messages out and ensure that our region remains a safe place to enjoy a night out. In busy nightspots across the region, the Force has dedicated officers who patrol the areas and carry out various preventative operations, including safety arches and license premise visits.