RHS judges are coming to Southport In August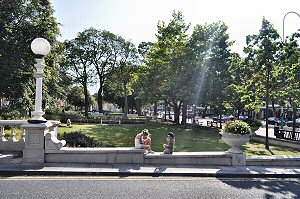 ROYAL Horticultural Society (RHS) Judges will be visiting Southport on Friday, 5 August 2011, as part of the UK-wide judging tour for RHS Britain in Bloom 2011, supported by Anglian Home Improvements, the largest horticultural campaign in Europe. Southport is among the 76 finalist communities, chosen from over 1,000 cities, towns, villages and urban communities throughout the UK.

Southport's green-fingered troops will be deadheading, pruning, watering and putting their final touches to local Bloom projects in order to wow judges Sue Wood and Jim Goodwin who will be visiting between 8.30am until 12pm. As a finalist community in the Coastal 12k & above category, alongside Bangor, Cleethorpes and Plymouth, Southport hopes to score top marks and be announced category winner come late September.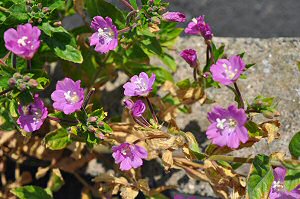 Roger Burnett, RHS Britain in Bloom UK Judges Chairman, said:- "It's an absolute privilege and joy to be an RHS judge involved in this hugely worthwhile campaign. As well as enjoying the breathtakingly stunning displays and seeing the colossal efforts communities have made to make their towns, villages or cities nicer places to be, I also love meeting the people responsible. They are truly wonderful and the passion they have is both inspiring and infectious – I leave each community buzzing with excitement and also slightly disappointed not to have been able to stay longer!"

The panel of RHS Bloom judges are touring between 1 August to 13 August 2011. As always, colourful, creative and beautiful floral displays await them, but visual impact is only part of it. Environmental responsibility will also be scrutinised, with sustainable planting, efforts to encourage wildlife and good use of resources being among the criteria. On top of this, judges will be reviewing community participation by measuring how much local people are aware of and actively involved in the campaign.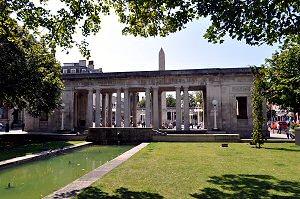 Together, there are 6 pairs of horticultural experts travelling thousands of miles around the UK and meeting thousands of volunteers from the 76 finalist communities. They will be assessing many hundreds of community projects and around 1,140 acres of public green space, more than 3 Hyde Parks. Each year, an estimated 200,000 volunteers (For comparison, 2012 London Olympics will have 70,000 volunteers) contribute an average of around 44 hours a year each to local Britain in Bloom activities, planting hundreds of thousands of trees, shrubs and plants to green-up and clean-up almost a million acres of public space thoughout Britain.
RHS judge Sue Woods' message to Southport:- "Enjoy it – it's hard as it can be a bit nerve wracking but we're only hear to see the wonderful things you've done so relax and show off your hard work!"
Martin Troughton, of Anglian Home Improvements said:- "Congratulations to all the finalists for reaching this prestigious stage. RHS Britain in Bloom has once again captured the imagination of the nation with thousands of volunteers up and down the country putting considerable time and energy into creating some of the most colourful and sustainable community spaces in the UK. We therefore wish everyone the very best of luck with the all-important judges' visit."

Southport will be hoping to come out smelling of roses from the judges' post-tour deliberation and an award ceremony for RHS Britain in Bloom 2011, supported by Anglian Home Improvements, will be held in St Andrews, Scotland on 25 September 2011. Each finalist will be awarded an RHS Gold, Silver-Gilt, Silver or Bronze medal and there is also an award for best in category, as well as special discretionary awards given for achieving excellence in particular fields.
VINTAGE GLAMOUR AT LADIES' DAY
SOUTHPORT Flower Show's famous Ladies' Day returns on 19 August 2011. It will see once again Victoria Park playing host to a day of flair and sophistication, as the Flower Show opens its gates to the region's glamorous girls. The show's theme of vintage will provide a host of opportunity for cool and creative guests to show off their style, while enjoying the surroundings at the UK's premier independent Flower Show.

TV actress and former Hollyoaks star Sarah Jayne Buckley will be hosting the event and there will be special appearances from a couple of guest celebrities, whose identity will be revealed before the show!

A stunning fashion presentation from Broadbents & Boothroyds will provide plenty of inspiration, while a mouth watering cookery demonstration by Lancashire Life Cookery Editor Philippa James will whet appetites ahead of the tasty 2 course lunch.

Donations and raffle proceeds will be donated to the day's chosen charity, The Legacy Rainbow House, which provides services for children with brain injuries, disabilities and life limiting conditions.

Tickets include entry into the show, a sparkling reception, a two course lunch with a glass of wine, entertainment, cookery demonstration and exclusive access to sale stands and celebrity appearances. Doors open at 10:30am.

Louise Ross, Community Relations Officer at The Legacy Rainbow House, commented:- "We are delighted to be receiving the raffle and donations from what is set to be a fabulous day. It really is a great day out for ladies and the ticket cost is a wonderful deal."

Southport Flower Show runs from 18 August to 21 August 2011, and features garden experts and celebrity chefs among the buzzing crowds and the million blooms on display over the 4 days.

Celebrity Masterchef winner Liz McLarnon and BBC 2's Simon Rimmer are appearing at this year's show, along with a host of respected names from the horticultural world.

Tickets for Ladies' Day are:- £49.00 and are available from Concept PR on 01704 549190.

'Red Tape Challenge' sets retailers free from regulations...
PLANS to scrap or simplify more than 160 regulations, freeing the public and retailers from rules that are unnecessarily burdensome, overly bureaucratic or completely redundant have been announced by Business Secretary Vince Cable. The proposals are the first results from the Red Tape Challenge and will see significant changes to legislation that will make life easier for businesses and promote personal freedoms. Comments from the public and business, along with a vigorous process of challenge within Whitehall, on the 257 regulations under consideration have led to proposals to:-

► Replace or simplify more than 12 pieces of overlapping, costly and confusing consumer rights law, with a single new piece of legislation

► Remove a number of burdens specifically identified by retailers including consolidating and simplifying the procedures for age verification or identification for the selling of age-restricted goods

► Simplify the ineffective and burdensome poisons licensing system for low risk products such as fly spray and toilet cleaner

► Remove the requirement on retailers to notify TV Licensing about TV sales

► Removing and simplifying a range of rules on transport products such as tyres and catalytic converters

► Promote greater personal freedom and responsibility by getting rid of symbolic cases of heavy handed intervention, such as requiring a shop selling liqueur chocolates to have an alcohol licence, and by lowering the age for buying harmless Christmas crackers

► Prevent business confusion, and cutting down the dead weight of the statute book, by removing redundant legislation, such as the antiquated Trading with the Enemy Act and its 98 linked regulations and rules around the safety of pencils, prams and hood cords where consumers are already protected by other legislation.

The Government's response also outlined how it had listened to comments from the public and kept well designed and valuable regulations that have widespread support, such as the hallmarking regime.
Business Secretary Vince Cable said:- "We have to roll back the number of rules and regulations that our businesses have to deal with if we are to create the right conditions for sustainable economic growth. We have heard these promises by successive Governments before but these first proposals from the Red Tape Challenge show that we're serious about doing that and we are making real progress. But this is just the start. We still need the help of business and the public to make the rest of the Red Tape Challenge a success and free businesses to compete, create jobs and unleash a private sector-led recovery."

The Red Tape Challenge was a key action from the Government's Plan for Growth, which is focusing on creating the right conditions for businesses to start up, invest, grow and create jobs. Over the lifetime of the Challenge, Government will examine all of the existing regulations on the statute book, with a view to breaking down the barriers and promoting opportunities for business, freeing them of unnecessary red tape.

Minister for Business and Enterprise Mark Prisk said:- "As a result of the thousands of comments we received, and a robust challenge process inside Whitehall, we are now proposing to simplify, improve or abolish two-thirds of the retail regulations that we asked the public to comment on, cutting back the bureaucracy that our retailers face. These moves will help reduce costs especially for small retailers by cutting down the number of forms they have to fill in and overlapping and confusing laws they have to get to grips with. We've listened to what people have said about the confusing and overlapping rules with the aim to get rid of the ones we don't need and making the ones we do simpler to understand and put into practice. At the same time though we are preserving good regulation, such as the hallmarking regime, for which there was strong support."

Dr Kevin Hawkins, sector champion for the retail theme said:- "The results from the retail theme of the Red Tape Challenge mark a real change in attitude to cutting red tape. Not only does the Government seem to be getting over its addiction to regulation by taking dramatic steps to cut the burden that retailers face and simplify the trading environment, but retailers really took the Challenge to heart and made good, well thought out suggestions. I hope this is a sign of things to come with Government freeing other businesses of red tape, and that those sectors will grasp the opportunity with both hands in the same way the retail industry have done. We need to remember, however, that reducing our stock of regulation is one thing - cutting the inflow of new laws is quite another."
Room service to road surface!
A UNIQUE partnership between the city council and a Sefton Park Hotel are smoothing the way to better journeys for thousands of motorists. The Alicia Hotel has joined forces with the council to jointly fund resurfacing works on Aigburth Drive. The work will breathe new life into the road, between the traffic signals at Ullet Road and the roundabout at Aigburth Drive / Croxteth Drive. It is a major boost to the council's aims to improve the roads around Sefton Park. The park is one of Liverpool's most popular green spaces and was recently granted Green Heritage status. However, its roads are not adopted and as such are not maintained as part of the highway network. The roads surrounding the park have deteriorated in recent years, with the problems exacerbated by 2 severe winters. Liverpool City Council's Cabinet Member for Regeneration and Transport, Councillor Malcolm Kennedy and Managing Director of the Alicia Hotel Stuart Hunter, will visit Aigburth Drive on Thursday, 28 July 2011, to see the repairs getting underway. The work involves full-width resurfacing of the most severely-deteriorated areas of highway, and will take 1 day to complete. The agreement between the council and the Alicia Hotel, which belongs to the Feathers Group, is part of the council's drive to work with the private sector to improve the quality of roads across the city and fund improvements and repairs.

Councillor Kennedy, said:- "This is a fantastic gesture from The Alicia Hotel and it's hopefully a model which we can replicate in this area and in other parts of the city. The hotel has recognised that high quality roads are good for business in the area, while the city council is always looking for partners to help us improve our roads – so it's a win-win situation. In difficult economic times, we need to find innovative ways to continue investing in our roads. This is a great example of how we can work together with the business community for the benefit of local people."

Stuart Hunter, who struck the deal with the council to contribute towards the road repairs, said:- "We have recently invested over £1million in the Alicia to maintain its position as one of the best venues for weddings and family events on Merseyside and a perfect location for business and leisure visitors to the city. However, our guests have been increasingly expressing concern over the accessing of Sefton Park due to the deteriorating roads conditions. Our whole focus as a group is to satisfy our customers' needs and we were determined to remedy the problem and prevent this magnificent park location becoming off-limits. We have been very impressed with the positive 'can-do' approach of the city council's highways department who have worked closely with our Group, creating a strong city council - private sector partnership and delivering a timely commercial solution. There's nothing at Feathers we won't do to make sure our brides are happy on their big day - including keeping roads open and filling in potholes!"

As part of the deal, the Alicia Hotel will also sponsor the roundabout at this location and new signage will be erected while the road repairs are taking place.