Adoption team unveils 'The Magic of Family' poetry competition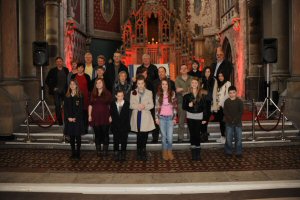 AN innovative poetry competition designed to raise awareness of the impact of adoption on Northwest families and individuals is to be staged again following the success of last year's challenge.

Organisers from Adoption Matters Northwest were so impressed by the quality of entries to its poetry competition last year that they've decided to open the challenge to an even wider audience and want the people of Merseyside to get scribbling.

Last year's theme - Belonging - attracted personal and moving entries from people of all ages and from all walks of life, many of them adopted after spending years in care.

An emotional celebration was staged at Gorton Monastery in Manchester where winners were presented with their awards. The event was hosted by leading writers including Cheshire's longest serving Poet Laureate, W. Terry Fox.

"Feedback from participants, judges and the community as a whole was so positive that we've agreed run the competition again this year, and we're delighted to be doing so." said AMNW Chief Executive Norman Goodwin.

The theme of this year's competition is 'The Magic of Family' and the competition is open to 2 age categories 17 years and younger, and over 18 in Cheshire and North East Wales, Manchester, Merseyside and Lancashire.

With as many as 1 in 4 people likely to have some direct link with adoption, this competition will be used to highlight the 4,000 children still in care nationally who are waiting for the opportunity to have what most of us take for granted; being part of a stable, secure and loving family.

Finalists from each county will be invited to a VIP poetry event held around National Adoption Week, 31 October 2011 to 6 November 2011, where the winners' poems will be announced and prizes awarded.

AMNW Chief Executive Norman Goodwin said:- "Adoption affects so many people and we hope that this competition will help get people of all ages to think about and be more aware of the issue."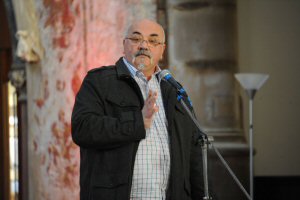 Speaking about the poetry event last year, Liverpool Poet Jim Bennett, said:- "Poetry allows us to creatively discuss the most sensitive of topics and what better way to get people thinking about adoption whatever their age."

The closing date for entries is 8 October 2011.
To enter please email your poem as a word document via email or post to:-

Poetry competition,
de Winter PR
Fidelity House
12a Stocks Lane
Chester CH3 5TF

Sefton Park gains national award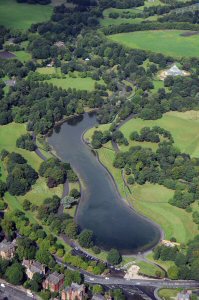 LIVERPOOL'S Sefton Park has been recognised as one of the most important in the country. Not only has it been awarded a Green Flag but it has gained Green Heritage Site Accreditation which is sponsored by English Heritage and is given in recognition that it has achieved high standards in the management and interpretation of a site with local or national historic importance. Only about 50 parks throughout the country have been awarded this accreditation. And the Sefton Park Palm House has retained the Green Flag Community Award which recognises high quality green spaces which are managed by voluntary and community groups. Sefton Park, which opened in 1872, has undergone a £6m transformation in recent years to recapture and reinterpret the features which made the park design so ground-breaking at the time. Its restoration involved the complete refurbishment of existing watercourses, renovation of rockeries, a new play area and extensive planting. Many of the landmark features were also restored, including statues and the Eros fountain. The £3m restoration of the Palm House was completed in 2001. It is managed by the Sefton Palm House Preservation Trust. Sefton Park joins 17 other parks and gardens across the city which have also received the Green Flag award this year, acknowledging that they are well-maintained and well-managed, with excellent facilities. Liverpool City Council's cabinet member for the environment, Councillor Tim Moore, said:- "This is a wonderful achievement for the city with 18 parks and gardens being able to fly the Green Flag. But, of course, it is particularly pleasing that the historical importance of Sefton Park has been officially recognised as has the community involvement with the Palm House. Sefton Park really is a jewel in our crown and is not just a magnificent park for Liverpool but it is regarded as a national treasure. All the awards reflect real credit to everyone involved in the parks from council staff, the gardeners from Glendale Liverpool, Friends of Groups and local residents and community groups. We are very proud of our parks and green spaces and I hope these awards will encourage even more people to visit them."

The 18 Green Flag parks are:-

► Anfield Crematorium Memorial Garden
► Belle Vale Park
► Calderstones Park
► Croxteth Hall and Country Park
► Devonfield Garden
► Doric Park
► Everton Park Nature Garden
► Falkner Square
► Greenbank Park
► Larkhill Gardens
► Otterspool Park
► Our Lady and St Nicholas Church Garden
► Reynolds Park
► Sefton Park
► Springwood Crematorium Memorial Gardens
► St John's Gardens
► Stanley Park
► Woolton Woods and Camphill

Phil Barton, Green Flag Plus Partnership chairman said:- "I would like to congratulate this year's winners, who have worked hard throughout the year to keep their parks and green spaces at a high standard and ensure they are pleasant and enjoyable spaces for the whole community. The Green Flag Award Scheme, and its growth, is essential in driving up the standards of our parks and green spaces. Access to quality green space is something we all desire and the scheme plays a key role in providing it. In these challenging financial times it is heartening that the number of Green Flag Awards continue to grow. As the value of green space and the role it plays in our communities strengthens, we must ensure these high standards remain."

All award-winning sites now have the chance to receive a further award from the Green Flag Plus Partnership, the People's Choice Award. This award is voted for by the public, so if you want to see your local park receive a national accolade as the people's choice, then visit the Green Flag Award website now to register your vote.