ROGUE TRADESMEN AND LOST DEPOSITS CAN BE AVOIDED
HOMEOWNERS worried about how to find a trusted tradesperson and losing a substantial deposit in the light of the recent collapse of high street names such as Moben and Dolphin should ensure that their chosen retailer is a member of a recognised trade association and offers deposit protection, so says Simon Miller of In-toto Southport.

In-toto Southport is a member of the only national trade association for specialist kitchen bathroom and bedroom retailers, the Kitchen Bathroom Bedroom Specialists Association, (KBSA).

"Finding a reliable tradesperson remains a worrying issue for many people embarking on a home makeover. The recent high profile administrations have added even more stress as consumers know that if they are caught up in the failure of a business it will result in losing money and maybe an unfinished installation. There are a number of websites now that claim to offer a database of recommended tradesmen but we would urge homeowners to also check for membership of a recognised trade association as well." says Simon.

As a KBSA member In-toto Southport offers the security of a national trade association that upholds standards of design, supply, installation and customer service. They also offer a reassuring ConsumerCare Plus insurance scheme which covers the deposit, advance payments, work in progress and a 6- year warranty for extra peace of mind.

In-toto stores also follow an Approved Code of Practice and is subject to strict monitoring to ensure continued professional service. All KBSA members are carefully vetted financially prior to admission and they must have been trading for at least two years in order to be considered for membership.

All KBSA members are listed on the KBSA website, www.kbsa.org.uk, and a postcode search will locate the nearest retailers.

WHAT CAN YOU DO?? USE THESE GUIDELINES
In-toto Southport recommends using the following guidelines on investing in a home makeover:

Visit a company that has a showroom so you can inspect the quality of the product and the standard of installation.
Choose a retail member with a track record of good installations and ask to speak to some past customers and even visit them in their homes if possible.

Be careful about paying in full for your kitchen in advance. You should not pay a deposit of more than 25% and it is likely that you will be required to make an interim payment, ask for a written payment schedule which includes the timings of any interim payment and final retention.

Make sure you have a written quotation that covers every aspect of the job, including fitting, flooring and any structural alterations you may have discussed. Don't sign anything unless you are prepared to honour your side of the contract. Some terms and conditions have expensive cancellation clauses. If in doubt contact the KBSA.

RUN FOR FUN AND HELP SAVE LIVES!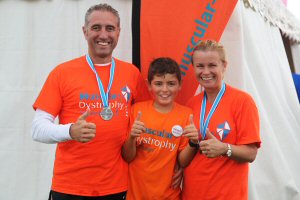 NEXT month the Big Fun Runs, a series of family friendly 5k runs, will be taking place across the country and one of these runs is coming to Liverpool. The Muscular Dystrophy Campaign, the leading UK charity helping people with muscle wasting conditions, is appealing to Merseyside residents to take part in the run and raise sponsorship to help pay for continuing research into treatments and cures for muscle disease. Each venue has been carefully selected with each race taking place exclusively within scenic parks that are both safe and pleasant running environments. The Liverpool Big Fun Run will be in Sefton Park on Saturday August 6 starting at 11am. Entry is open to all ages and all abilities and organisers are particularly keen to see as many as possible in fancy dress to add to the fun element of the day. Participants are asked to try to raise a minimum of £100 in sponsorship and will receive a charity branded running vest or t-shirt to show their support for the charity on the day of the run along with a certificate of thanks after the event.

Volunteer Fundraising Manager for the Muscular Dystrophy Campaign, Charles Horton said:- "We are urging the people of Merseyside to raise sponsorship by taking part in the Liverpool Big Fun Run which will help us to continue our work into funding pioneering research for a cure for muscle disease. The run promises to be a great event for all the family and even the under fives can enter free of charge!"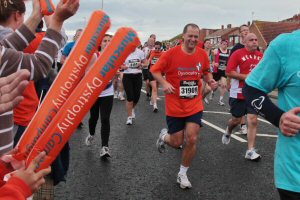 For more details about the Big Fun Run please email the Muscular Dystrophy Campaign Regional Office.

Did you know that approximately 8000 children and adults in the North West are directly affected by muscle disease, a condition which causes muscles to progressively waste and weaken. Muscle disease is life-limiting? There are no cures. The Muscular Dystrophy Campaign is the leading UK charity focusing on muscle-wasting disease. It has pioneered the search for treatments and cures for more than 50 years, and is dedicated to improving the lives of all children and adults affected by muscle disease. We fund world-class research to find effective treatments and cures; provide practical information, advice and emotional support for individuals, their families and carers; campaign to raise awareness and bring about change; award grants towards the cost of specialist equipment; and provide specialist education and development for health professionals.