LIVERPOOL PRIDE 2011 TAKES PLACE THIS WEEKEND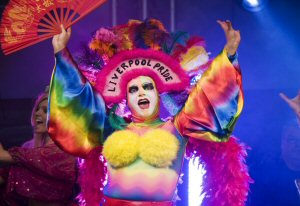 WITH just days to go until Liverpool Pride 2011, organisers of the festival have announced a full line up of events, which will take place across the city when the festival marches into town, this Saturday, 6 August 2011. Organisers promise a FREE day of family fun for everyone to enjoy and there is now even more fun to be had with the announcement of a second 'Summer of Love' stage, which will be situated at the Pier Head festival site. The new stage will host the best in local talent, playing alongside the 'Radio City Main Stage', which will also be sited at the waterfront location.

The 'Summer of Love' stage will include a wealth of local artists including Parr Street's singing sensation Steve MacFarlane, talented singer Cocobelle and poptastic princesses Oh My! Local Comedians Random Acts of Wildness' will compére the day in their unique, hilarious way. The new Summer of Love stage rocks up at the other end of the Pier Head to the Radio City Main Stage, where Kym Mazelle, SIX-D, Rowetta, Sense of Sound and House of Suarez are just a handful of acts which will appear throughout the day.

The Pier Head site will also feature a massive Community Market including 50 stalls where you can find a bargain and find out more about the LGBT community groups working in your area. Stall holders include SEEN Magazine, Wildthang, where you can pick up a special souvenir, Face painting and temporary tattoos. Pride goers will also be able to pose for a perfect profile picture then get down to The Queer Village and explore the social side of social networking.

Pink Sofa TV will be at Liverpool Pride filming all the festivities, so girls, if you haven't experienced life on the sofa yet and you want to see if YOU made it onto the TV, why not take us up on our 14 day free trial offer? Simply go to pinksofa.com and enter the promotional code 'UK11'. See you there and have a great day!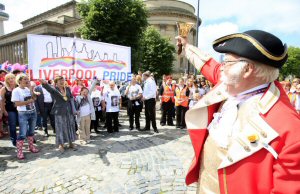 For the more active and adventurous, check out Merseyside Fire & Rescue Service who bring their street soccer and climbing wall or go Zorbing!

Pride Fringe events, organised by G-Bar, Garlands and the Liverpool Gay Business Association will take place on Eberle Street, Stanley Street and Cumberland Street. These flowertastic events will feature a host of talented local performers and the best DJs around. Cabaret comes courtesy of Superstar Boudoir, with The Masquerade's Aunty Marlene also making a special appearance. The Rat Pack comes to life through Matt Martin and classic covers from Anna Lee are sure to have you singing along down Stanley Street. Lavinia, Carlton Hudson, Whitney Wind-on and John Hooper are just a few of the DJs lining up to play the Gbar and Garlands dance area at Eberle Street.

Tommy McIlravey, Chair of Liverpool Pride said:- 'It's so exciting to think that the city's second ever official Liverpool Pride festival is just days away. I am really glad to see that the challenges we have faced have led to the event growing and diversifying, ensuring that there really will be something for everyone in this year's festival. It's incredible to think that we could be in the top 5 biggest Pride's in the UK in only our second year. I can't wait to see the Waterfront and the Gay Quarter come to life with colour, music and fun once more. This Saturday is going to be such a special day for the whole community and we want everyone to enjoy it no matter what your sexuality. We wish everyone who comes along safe and happy Liverpool Pride 2011"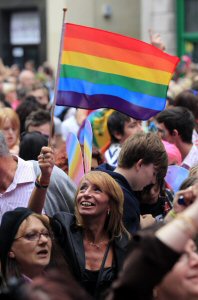 Cllr Steve Radford, Chairman of the Liverpool Gay Business Association said:- "On 6 August everyone is welcome to join Liverpool Pride festivities! The LGBT communities are ourselves diverse and will bring different and contrasting styles to contribute to the day. However one message that we all want to make loud and clear is that prejudice and hatred has no place in our great city. Liverpool is a city that celebrates diversity and values all our residents and wishes to see everyone aspire to the best of their abilities. Yes we in the LGBT communities have suffered in the past and yes we still no doubt face challenges, but these challenges we face together and with confidence in both ourselves and our city. We hope to see you all on this magnificent day!"

A full line up of performers taking part on the Liverpool Pride can now be found at:- liverpoolpride.co.uk

This is going to be a Summer of Love that no-one will forget make sure that you're there to share the love with Liverpool Pride on Saturday, 6 August 2011!
RNLI lifeguards come to aid of head injury casualty on Formby beach
THE Royal National Lifeboat Institution (RNLI) lifeguards on Merseyside assisted in the air evacuation of a casualty who suffered a serious head injury on Formby beach on 28 July 2011. The female casualty was accessing the beach when she slipped, sustaining a large cut to the back of her head. The RNLI lifeguards on duty, Will Walker and Matt McArthur were alerted to the incident by a member of the public and Will made his way straight to her, while Matt informed HM Coastguard of the accident and requested paramedic assistance. Matt said:- "The woman had sustained a significant cut to the back of her head and Will applied pressure to the wound before bandaging it and giving her oxygen to help with her breathing." Meanwhile RNLI lifeguard supervisor Pete Rooney who was off duty but had just arrived at the beach, guided a paramedic to the lifeguards. After assessing the casualty, the paramedic called for a medical evacuation from the North West Air Ambulance which arrived at the beach shortly after. RNLI Divisional Lifeguard Manager, Rory Smith, said:- "RNLI lifeguards are qualified to deliver first aid to a very high standard and are trained to just one level below paramedics. There's no doubt the female casualty suffered a very nasty injury and the response of the lifeguards on duty not only reassured her immensely, but also demonstrated their professionalism and expertise."

"A newspaper, some stamps and a divorce please"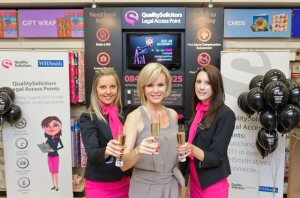 SHOPPERS visiting WHSmith in Southport can now access legal services when buying their newspapers, books and stationery as part of a ground-breaking new partnership with legal superbrand, QualitySolicitors. This will see the UK's favourite newsagent begin to launch "Legal Access Points" from Monday 1 August 2011, in more than 100 stores on the high street.

The legal Access Point in the Southport branch of WHSmith is partnered with local legal firm QualitySolicitors ALB. It will be staffed by trained Customer Service Executives who will be able to offer quotes for conveyancing, book appointments for legal advice and even sell vouchers for wills. Programmed iPad 'apps' will be used by staff to book appointments with the local QualitySolicitors firm to ensure seamless customer service between the store and the law firm.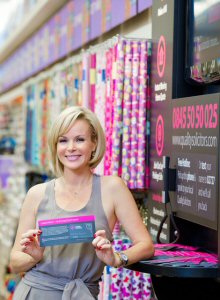 The move by QualitySolicitors heralds the arrival of the Legal Services Act, dubbed "Tesco Law". From October 2011, this will mean that non-legal organisations such as banks and supermarkets will be able to offer legal services, posing a significant threat to the future existence of traditional 'high street' law firms.
QualitySolicitors Chief Executive, Craig Holt, said:- "The WHSmith partnership with QualitySolicitors provides everything the Legal Services Act hopes to achieve without the perceived negatives – accessible, consumer-friendly legal services but with the actual legal work being referred to leading local law firms with specialist lawyers as opposed to unqualified staff in a remote call centre."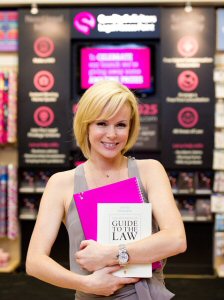 WHSmith, store manager, WHSmith Commercial Development Director, Ian Sanders, said:- "We're confident that a large number of our customers will be keen to take advantage of the new Legal Access Point in our store. There is a clear demand among consumers for cost-effective and accessible legal services and we're delighted to be working with QualitySolicitors to meet this demand."

As part of its drive towards better customer service in the legal market, QualitySolicitors firms will be open six days a week, from Monday to Saturday, and will offer a free first consultation as well as a wide range of services for a fixed fee, which have traditionally been charged out for by the hour.
NORTHERN GIRLS TO COMPETE FOR PLACE IN NATIONAL CRICKET FINALS
THE Northern finals of The Lady Taverners national girls' outdoor cricket competitions are set to take place on Thursday 4 August at Northern Cricket Club in Crosby, Liverpool, where girls from across the north are competing for a place in the national finals.

Girls from cricket clubs across the UK are competing in a series of five regional heats to reach the national finals at Ellesmere College in Shropshire on Wednesday 24 August. The U13 Northern title will be contested by Poynton CC (Cheshire), Penrith CC (Cumbria), Seaton Carew CC (Durham), Ormskirk CC (Lancashire), Stocksfield CC (Northumberland) and Beverley CC (Yorkshire), while Appleton CC (Cheshire), Willington CC (Durham), Lowerhouse CC (Lancashire) and Sheffield Transport CC (Yorkshire) will compete for the U15's crown. Play starts at 10am with stumps at 4pm.

The Lady Taverners has sponsored the ECB-run girls' indoor and outdoor cricket competitions since 2003, giving nearly 50,000 girls the opportunity to participate in cricket, many for the first time. The Lady Taverners competitions are the country's only national girls' cricket competitions, providing a vital pathway for the development of grassroots girls' cricket.

Derrin Gill, Director of The Lady Taverners, commented:- "The Lady Taverners is all about giving young people a sporting chance. Many girls don't get the chance to play competitive cricket so we are delighted to be able to provide opportunities for girls all across the country. Year on year we have had an increased number of participants and the standard keeps getting better. Good luck to all the teams taking part in the Northern competition and we look forward to seeing the winners in the finals."

The Lady Taverners is part of The Lord's Taverners, the official charity of recreational cricket and one of the UK's leading youth sports and disability charities. The Lord's Taverners will donate over £3 million this year to help give young people a sporting chance.