Public Vigilance Needed As Squirrel Pox Returns
THE Lancashire Wildlife Trust is urging the public to be vigilant after the deadly Squirrel Pox virus returned to the Red squirrel stronghold on the Sefton coast.

Our Red Squirrel conservation experts have made the call after the body of a Red Squirrel was found on Mossgiel Avenue in Ainsdale, Merseyside. Expert analysis carried out at the University of Liverpool has confirmed that the animal had died of Squirrel Pox virus.

The discovery is a blow to efforts to help the population of red squirrels in Ainsdale and Formby recover after it was ravaged by the pox virus 3 years ago.

Our Conservation Officer for North Merseyside, Fiona Whitfield said:- "This is the first case in 18 months and we're particularly concerned because it is very close to where the first outbreak occurred. Our Red Squirrel population had started to recover from the 2 devastating outbreaks in 2006 and 2008 and we were feeling positive about their future, so this finding is a setback. We have had two more reports of sick squirrels and we want people to report any more sightings to us so we can act quickly to contain this. We urge the public to report any sightings of sick or dead red squirrels or any grey squirrel in that area to redsquirrel@lancswt.org.uk or text or ring 07590 745862."

Grey squirrels, which are immune to the virus, pass on the pox to reds, with usually fatal consequences for the red squirrel; the symptoms include lethargy, poor condition and ulcers and lesions around the eyes, mouth and nose.

The last bout of Squirrel Pox decimated the population which has clung on in the woods and gardens behind the sand dunes in the area – numbers crashed by 90%. But the squirrels have since staged a remarkable recovery. Densities of reds look set to approach their pre-epidemic values within the next year or so, and there have been reports of Reds spreading into the surrounding woods and countryside. The last thing the Trust wants is to see all that undone by another outbreak.

Members of the public can also aid Red Squirrels' fortunes by helping the 'Merseyside Red Squirrel Survivors Project', a partnership between the University of Liverpool, the Lancashire Wildlife Trust and the National Trust.

The project could yield vital information in ensuring the survival of red squirrels not just at Sefton, but nationally. Vet Tim Dale and his team are taking blood samples from captured red and grey squirrels and microchipping them.
Tim said:- "The samples are analysed for the presence of antibodies and virus DNA. Common factors that are associated with disease can then be identified and help contribute to a preventative control programme to stop such an epidemic occurring in red squirrels again."

In these early stages of a disease outbreak it is vitally important to know the distribution of Red Squirrels in the Ainsdale residential area allowing potential hotspots of disease to be identified. Residents of Ainsdale and Formby can help by contacting us with the number of squirrels usually seen in their garden on a daily basis.
3 day community fête for Liverpool Cathedral
LIVERPOOL Cathedral are holding a 3 day traditional community fête this September. Craft stalls and exhibitions, face painting and donkey rides are just a few of the attractions on offer, with more to be announced.

The fête will take place between 16 September to 18 September 2011, the same weekend as the Hope Street feast. It will also feature the return of the Hornby Railway and Model exhibition (small entrance charge applies to exhibition).

Visitors will also be able to view all of the photographs entered for this year's Cathedral Photography competition and select a People's Choice alongside the Judges' decision, and watch daredevils take part in the annual abseil over the front doors on the Friday and Saturday.

All proceeds from the fête will go to the Cathedral Foundation, which helps keep the Cathedral free to visitors. Projects for the future also include an expansion of the Education department, the growing of a £2million Endowment Fund for the Girl's Voices, addressing carbon footprint and energy efficiency in order to create a 'green' Cathedral and developing the Welsford Porch into a unique space that will help the Cathedral achieve self-sufficiency.

Organisers are currently looking for people to exhibit arts and crafts and to offer items for a nearly new stall.

Rebecca Bentham, Fundraising Manager for Liverpool Cathedral said:- "The emphasis really is on community when it comes to the 2011 Cathedral Fête. It is the first time we have run something so big over three days and we are sure that the community will come along and support us. We have a traditional theme with a few modern twists, so there really is something for everybody."

For more information visit:- liverpoolcathedral.org.uk.

ROARY THE RACING CAR LAUNCHES NEW HIGH OCTANE STAGE SHOW IN LIVERPOOL!
THE Popular British comic Peter Kay is set to appear as the voice of his alter ego, Big Chris, in the new stage show adaptation of the hit pre-school TV series, Roary the Racing Car, zooming into the Liverpool Empire on Monday, 8 August 2011.

The live production, Champion of Champions, which will tour across the UK in over 90 theatres until November 2011, also stars racing legend, Sir Stirling Moss as the narrator, and the veteran voice of motorsport, Murray Walker, as the Silver Hatch commentator!

Murray Walker comments:- "This is the first time that a number of characters from the programme will make a public appearance. I am delighted to be part of this new stage show, Champion of Champions. It is a lot of fun for all the family – anything can happen in Roary the Racing Car, and it usually does!"

Roary is all set to battle it out with Maxi, Cici, and all the other cars to win the race and lift the trophy! Farmer Green has created some brand new bio fuel to make sure this race is the fastest and greenest ever... however, Flash has his eyes on that fuel for his skateboard and Big Chris (voiced by Peter Kay) seems more interested in baking a pizza and eating doughnuts than on preparing the cars for the race.

Luckily, Marsha Marshall is on hand to make sure that everyone will be ready at the track, but who will win the race and be crowned the champion? Race down to the Liverpool Empire to find out.

Roary the Racing Car has taken the chequered flag since its launch in 2007 on Five's Milkshake! and Nick Jr. Not only does the hit series introduce motor sports to a pre-school audience for the first time, but through Roary's example children can learn the importance of friendship, team work, problem solving and road safety.

For more information on Champion of Champions, please go to:- roarytheracingcar.co.uk.
SIXTH ANNIVERSARY APPEAL - LUCY HARGREAVES MURDER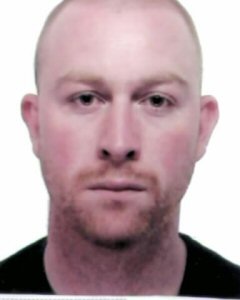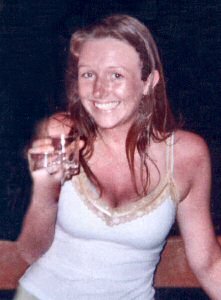 WEDNESDAY, 3 August 2011 marked the sixth anniversary of the death of Lucy Hargreaves and Merseyside Police is continuing to appeal for information about her death.

Lucy would have celebrated her 28th birthday this year - instead Lucy was shot dead at her home in Walton 6 years ago. Merseyside Police remains steadfast in its determination to bring Lucy Hargreaves' killers to justice. Lucy was a young mum who had everything to live for and was innocent of any crime. In the early hours of 3 August 2005, 3 men burst into her home on Lambourne Road, Walton, they shot Lucy, as she lay on the sofa downstairs. Lucy's partner Gary and their 2 year old daughter were sleep upstairs. Even as a toddler was heard crying upstairs, the offenders poured petrol around the living room and hallway and set fire to the house. Detectives believe the offenders would have been in no doubt they were killing a young woman. Their callous actions would have claimed the lives of 2 more people that night had Gary not escaped the flames by jumping, with his daughter in his arms, from an upstairs window.

Detective Superintendent Ian Mulcahey said:- "6 years on and we are determined as ever to find justice for Lucy and her family. Lucy was an innocent victim and her death has not only robbed her 3 children of a mother, but also her parents of a loving daughter. We believe that someone, somewhere knows what has happened to Lucy and I hope that the passing of time will enable people to search their consciences and find the courage to come forward. We understand that people are sometimes reluctant to come forward in the aftermath of such a serious crime, but I'd like to reassure them that there are special measures that can be put in place to protect witnesses in serious cases such as this. It's never too late, any information we are given will be acted upon."

Anyone with information in relation to the death of Lucy Hargreaves is asked to call:- 0151 777 8617 or Crimestoppers anonymously on:- 0800 555 111.

Kevin Thomas Parle - There whereabouts of Kevin Thomas Parle, now 31 years old, are still sought in connection with the murder of Lucy Hargreaves as well as that of Liam Kelly. Parle is described as white, 6ft 5in tall with a broad build. He has blue eyes, cropped ginger hair and a 1"scar on the left side of his head. It's possible that Mr Parle is living abroad (Spain) and there are 2 European arrest warrants out for arrest. 16 year old Liam Kelly was murdered in the early hours of 19 June 2004 on Grafton Street, Dingle. As he got out of his car he was approached by 2 men who were armed with a gun. Liam attempted to run away, but was shot as he tried to get into a nearby house. He died as a result of his injuries.