The Demon within
By Dominic Bonner

A walk into any supermarket can often be a mind-boggling affair. For most of us, it is a pleasurable experience. For some children, it could result in meeting a small Mr. Jekyll or Mr. Hyde simply by giving them their favorite snack or drink, warns Sally Bunday of the Hyperactive Children's Support Group.

Founded in 1977, the HCSG has been campaigning for recognition and government action for public awareness on Attention Deficit Hyperactive Disorder, (ADHD). A controversial illness that is thought to affect the behavior and growth of children aged six to eight years of age and above.

Symptoms of this disorder are often characterized by disruptive classroom behavior in children, hyperactivity and poor concentration. Additives and emulsifier or 'e' content in food and fizzy drinks thought to be the main culprit, "For the past 25 years we have been trying to push the government to accept ADHD as an illness. Promoting the idea of a diet through the public and medical professionals that contains no additives to tackle the problems that are associated with the illness," Bundy continues, "Not only does the illness affect children's learning abilities but also their social skills, which can be very damaging at such an early age."





Indeed attitudes towards this illness, often has left a perception of such children as nothing other than 'disruptive little blighters'. ADHD has a similarity to Myalgic Encephalopathy (ME). It seems hidden, the demon within. Its very nature exposes the rather problematic dilemma of government policy, teachers and parents on how to deal with children likely to truant from their education in later years.

Despite the lack of fundamental support for parents. Moreover, the possibilities of recognition for even the 'existence' of Attention Deficit Hyperactive Disorder. A fracas in ideology between the medical and psychological profession about how best to treat the illness, seems to have some cause of disagreement.

Doctors readily prescribe an amphetamine 'Class A' type drug methylphenidate or 'Ritalin'. A highly contentious and invasive drug used to treat behavioural problems. Yet neither party dares consider dietary changes as a possible solution without the use of the drug.

Ritalin causes more illnesses for children with ADHD than it boasts to cure. Yet in some cases, children lower than the age of six with ADHD are being prescribed Ritalin.

Even though the dietary way appears to be the way forward, the Department of Health dismisses the legalities.

Seemingly, a legal quandary has been brought into frame earlier this month by suggestions that parents be forced to ensure their children are subject to Ritalin prescription or face the possibility imprisonment. Even though the dietary way appears to be the way forward, the Department of Health dismisses the legalities.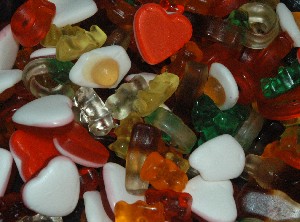 They offer mandatory medical provision of Ritalin for patients as an alternative. Bundy seems horrified at this prospect, "Who says this one solution to this problem is the right one? A debate is needed, not only clarify the legal position because as it stands it is rather ridiculous. Statistically we know the dietary position is the right way to cure but we must be prepared to listen and get all parties involved so that we can listen to each other. "



The Behavioural changes caused by food additives, first highlighted by paediatrician Ben Feingold, some 25 years ago - are often dramatic and highly prevalent in boys caused by hormonal and biochemical changes that are not so prevalent in girls. In addition, it is thought that between two and five percent of all children nationally in the U.K. are affected by symptoms of the illness.

But there is hope on the horizon. A solution is already being offered in the private and retail sectors with companies such as Health Screening Ltd offering their support to the Hyperactive Children's Support group. They offer a small Food sensitivity test at a nominal fee. High street health shops such as Holland & Barrett are forcing the issue and causing a change in the way some supermarket stores are monitoring their food products and labeling them appropriately.

Past scaremongering into the dangers of food have often brought government and public hysteria concerning B.S.E and nut allergies. Yet it seems that we still have a potent level of ignorance to what we eat.

Despite the growth in the supposed drive for healthy eating products that are lunged at us from every piece of advertising a cynical food conglomerate can throw at us at every corner. It would seem that the universal recognition of ADHD, likely to be sooner rather than later. Will give us all more food for thought.