Charity Campaigns For Essential Support
NEW research findings by the Meningitis Trust highlights the long-term effects of meningitis. The charity is calling for assessments and educational support to become routine for every child who survives the disease. With 10927 people living with the drastic effects of meningitis in Merseyside right now and 197 new cases each year it is essential for the disease to be at the forefront of minds. The Meningitis Trust's 'Meningitis Changes Futures' Campaign is backed by new research which shows the often invisible, but devastating impact of meningococcal disease (a form of meningitis) on children. The campaign is being launched at a time when the numbers getting meningitis are set to rise because of the traditional winter peak in the disease. 1 in 4 people who survive meningitis will suffer some form of long-term after-effect. While some suffer obvious after-effects, such as loss of limbs and blindness, others; who appear to have made a full recovery, are left with psychological and neurological problems that often go unrecognised. Children can be left struggling at school, deprived of the educational support they need to reach their potential. According to new research, children who survive meningococcal disease (a type of meningitis) are:-

► 5 times more likely to have speech, communication and hearing problems

► 4 times more likely to have mental health problems

► 6 times more likely to have epilepsy

► Are significantly more likely to have memory and IQ problems

Sue Davie, Chief Executive of the Meningitis Trust, said:- "Parents who have had to watch their child fight for their life when meningitis has struck now have to fight for their child to get the best chance in life. Recognition of the needs of these children should be a right, not a lottery."

As part of the 'Meningitis Changes Futures' campaign, the Meningitis Trust is calling for every child survivor of meningitis to be assessed at different points in their educational life; as different problems can arise over time; so they can be given the support they need, when they need it. People are being urged to sign the Meningitis Trust education petition at:- MeningitisChangesFutures.co.uk. Every 6 hours meningitis could rob a child of its future, many who survive the disease are left with after-effects such as brain damage, deafness, memory loss or epilepsy. The Meningitis Trust is helping rebuild these lives by providing support for life for victims of the disease, including funding additional educational support through unique financial grants. Every year the Meningitis Trust helps 20,000 people in the UK and is determined to reach out to the 500,000 people in the UK who have had meningitis, and those who will continue to contract it, providing support whenever it is needed.
Police Most Wanted - James Anthony Welsh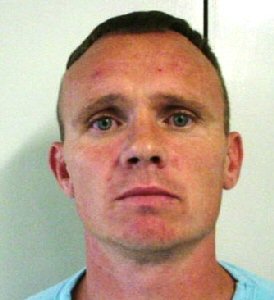 MERSEYSIDE Police are appealing for information to trace the whereabouts of a Wavertree man who is wanted for recall to prison. James Anthony Welsh, aged 39, of Heygreen Road was released on license on 18 May 2011, from HMP Garth where he was serving a 7 year sentence for drug supply. Since his release, Welsh has failed to comply with the conditions of his license by not reporting to his probation officer and residing at the approved address. Officers are searching for Welsh and would urge anyone with any information regarding his whereabouts to call Merseyside Police on:- 0151 777 1161, or Crimestoppers, anonymously, on:- 0800 555 111.

Zumba Tastic Fundraiser!
LIVERPOOL City Council are encouraging residents to unleash the Latino within and raise money for charity at the same time!

Lifestyles Tennis Centre in Wavertree is hosting a special three hour Zumbathon on Friday, 18 November 2011, from 6pm to 9pm in aid of BBC's Children in Need.

It follows the massive success of a similar event in March for Comic Relief, which saw 700 people shimmy into action and raise a whopping £16,000 for the charity.

This time, the team at the tennis centre is hoping to attract 800 people to shake their thing during the latest marathon session, and hopefully smash the previous money raising record.

Liverpool City Council's cabinet member for culture and tourism, Councillor Wendy Simon, said:- "2011 has really been the year of Zumba and it's important we tap into this popularity and raise money for such a worthwhile charity. Not only will people be raising money for important projects at home and abroad, but people will be able to have fun and get fit at the same time. I hope as many people as possible take part and we can once again showcase the generosity of the people of Liverpool – and of course our fantastic sense of rhythm!"

Tickets to take part cost just £6 and can be bought from:-

Liverpool Aquatics Centre, Lifestyles Garston, Lifestyles Peter Lloyd, Lifestyles Millennium, Lifestyles Alsop and Lifestyles Everton Park.

Children from the age of 8 to 15 years, need to be accompanied by an adult and comfortable clothes and suitable footwear should be worn. Anyone who would like an individual sponsorship pack should visit:- bbc.co.uk/pudsey.

Everyone who joins in the fun will be entered into a prize draw and could be in with the chance of winning theatre tickets, gym passes, vouchers for salon treatments or a HD Freeview Box.
Arriva North West launch search for cleverest commuter
ARRIVA North West has launched a search to find the cleverest commuter, as they believe people who travel by public transport are smarter than the average person. The bus company claims that instead of being stuck behind the wheel of a car, passengers who travel by bus have more time to catch up on current affairs, read a book or have a go at puzzles such as the crossword and sudoku. Now Arriva North West has decided to put its theory to the test and invite its commuters to take part in an online quiz that focuses on a variety of topics, to determine whether those extra minutes in the day really do help to boost brainpower. To be crowned cleverest commuter, entrants must answer all 20 questions correctly to be in with a chance of winning a brain-box of goodies. Phil Stone, marketing manager for Arriva North West, said:- "There are many benefits to using the bus instead of travelling by car, such as saving money and helping the environment. However, one of biggest advantages of bus travel is the extra time it provides for activities such as reading a book or a newspaper. We hope our passengers have fun taking part in the online quiz, which has been designed to put their grey matter through its paces and help find out who will be crowned cleverest commuter!" Passengers who want to take the Clever Commuter Challenge, can do by visiting:- arrivabus.co.uk/clevercommuter. For more information about Arriva North West and the service it provides, please visit:- arrivabus.co.uk/north-west.