Last Chance To Sign Up For Shelter's Vertical Rush
VERTICAL Rush will see people from across the north west lace up their running shoes and run to the top of the iconic St John's Beacon at the heart of the city, scaling the tower's 558 stairs. The event arrives in Liverpool for the second year running on Sunday, 13 November 2011, raising vital funds for the charity's work helping homeless and badly housed people.

Last year participants took between three and 11 minutes to reach the finish line, so even those with the busiest of schedules have no excuse not to squeeze it into their day. Vertical Rush has become a key event in the world of stair running, the latest trend in endurance sports, and an activity which is said to train the body more intensively than ordinary running. Shelter and Radio City are bringing the event back to the city after a hugely successful launch in 2010. Last year's Vertical Rush saw DJs Matt Littler and Darren Jeffries, champion middleweight boxer Paul Smith and Bob the Builder among the famous faces joining in the fun. Together with Vertical Rush London, the events raised £200,000 to support the charities vital work.

Supporting the event is Liverpool-born singer Melanie C. She said:- "Vertical Rush is a fantastic challenge and I'm delighted that it's coming back to the heart of my home city for a second year. Running up 558 stairs is a challenge even for Sporty Spice, but I hope that my fellow Scousers will get involved to help Shelter smash their fundraising target. Everyone should have a home that they can call their own. Shelter's work is so important in trying to make this a reality and I'm delighted to be launching this great event for the charity."

Tracy Griffin, Shelter's Director of Fundraising, said:- "Vertical Rush is a fantastic way to be part of something special, improve your fitness and raise money for charity all at the same time. With tough times facing families in Liverpool and across the country, there has never been more need for our work to support those who are struggling. We're calling on the people of Liverpool to get their running shoes on and challenge themselves to raise money for Shelter's vital work." Did you know that you can register online for Vertical Rush?
Business support group warns of fears for job losses as Tesco makes move on the hair and beauty sector
THE Forum of Private Business is warning that jobs in the hair and beauty sector could be at risk after Tesco began offering budget cuts and treatments in some of its stores. The Forum says the recent development will be a concern to the thousands of independent high street retailers who have, until now, been relatively unscathed by supermarkets' product diversification, which has seen moves into ranges such as clothing, music, and audio-visual. Tesco has now become the first of the 'big four' supermarkets to make a move into the lucrative beauty sector, which employs around 250,000 people and is worth an estimated £8 billion a year in the UK, by offering women's haircuts for just £12.50, as well as spray tans, nails and waxing. The Forum is concerned that, unable to compete with larger rivals on price, small shops could be forced to close. "Over the past 10 years, all of the big supermarkets have moved into retail sectors other than their traditional grocery focused background. Supermarkets now sell a multitude of products including TVs, music and clothing, which has all had a huge impact on the landscape of the British high street. Unfortunately, it seems Tesco is now looking to help itself to a piece of the one market where the supermarkets have so far not ventured. But where one goes, the fear is others will follow, and you have to wonder how long it will be before their rivals do the same. Offering in-store services like this will be just one more reason for shoppers not to visit their local high street. If this catches on and other supermarkets mimic Tesco, it could really hurt the independents. And with so many UK high street streets now bristling with outlets reliant on beauty-related products and services, most of them small, independent retailers, there could be a steep increase in empty units." said the Forum's Chief Executive, Phil Orford. As long ago as 2006, the All-Party Parliamentary Small Shops Group warned that, with around 2,000 small shops closing every year, the majority of the UK's independent retailers could disappear by 2015. And with wages falling and inflation continuing to surge, meaning shoppers are always seeking discounted supermarket goods, concern at the Forum is that this could only lead to increasingly tougher trading conditions on the high street. The National Federation of Hairdressers has also voiced concern at Tesco's plans. The group's President, Mark Corey, also a salon owner, said:- "The concern we have is Tesco getting its teeth into the retail products side. Most professional products like shampoos and conditioners are only available in salons, where sales account, on average, for about 14% of turnover which is a considerable amount. I believe, with Clubcard points, people would be tempted away from buying in salons. There's definitely a potential for worry, but it's the sale of retail products that concerns me most. And if they start to operate these services in Tesco Express outlets, that would become a major issue for the market." Will this hit you? what do you think about this? Email our newsroom now and let us know what you think?

Another Decade of Suffering as Asbestos Legacy Continues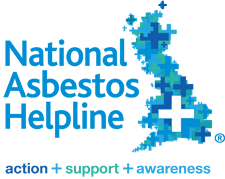 NEW statistics just released by the Health & Safety Executive (HSE) indicate a sharp rise in the number of deaths in the UK from mesothelioma, an asbestos related cancer (2321 deaths in 2009, up from 2249 in 2008). However even more concerning is the prediction that the number of victims is yet to peak, warns the National Asbestos Helpline (NAH). Mesothelioma is a rare cancer that can affect the lining of the lungs (pleura) or the lining of the abdomen (peritoneum). It is almost exclusively related to asbestos exposure and is difficult to diagnose, sometimes only confirmed post-mortem. The statistics make stark reading for those who may have come into contact with the deadly material during their life, – typically men aged 65+, who are ex-blue collar workers from high risk industries such as ship-building or construction, but also family members such, as wives who washed their husbands overalls. This the HSE says reinforces the advice from the National Asbestos Helpline that anyone concerned about past exposure to asbestos should alert their GP so that it can be recorded as soon as possible to raise suspicion of certain conditions should symptoms present.

Richard Clarke, general manager, NAH commented:- "More people die each year from mesothelioma than are killed on our roads and these figures suggest that this is only going to get worse. In fact research by the National Cancer Intelligence Network, that suggests that the number of cases will continue to rise to a peak in the year 2022. Anticipating these figures, we [NAH] have recently launched a campaign 'Living in the shadow of asbestos', which aims to highlight the dangers of asbestos and to help those who may have come into contact with the material to recognise the signs of asbestos-related diseases and act promptly. The latency between exposure and symptoms presenting, which can be anywhere between 10 and 50 years, means sufferers may ignore symptoms and attribute them to natural older age."

Asbestos was widely used in a large number of industries, particularly in the areas of shipbuilding and construction where its properties saw it used for fireproofing, insulation, and plumbing applications. Many trades may have been exposed during initial construction, but also during any subsequent renovation where installed asbestos may have been disturbed. The National Asbestos Helpline offers help and advice on all manner of asbestos-related enquiries. Its specialist advisors are on-hand to offer emotional, practical and financial advice and support for those diagnosed with mesothelioma and their families. For more information call:- 0800 043 6635 or visit The National Asbestos Helpline's website.
Traffic Officer Service wins award for 'outstanding contribution to improving road safety'
THE Highways Agency's Traffic Officer Service has won a prestigious international road safety award. The Prince Michael International Road Safety Awards recognise outstanding contributions to road safety. The award was presented to Simon Sheldon-Wilson, the Highways Agency's Director of Traffic Management, at the Agency's West Midlands regional control centre in Quinton, Birmingham. Adrian Walsh, Director at RoadSafe, who presented the award on behalf of Prince Michael of Kent, said:- "Traffic officers make a significant contribution to the safety of our major roads, their presence certainly deters drivers from breaking the law and they are often the first on the scene when a crash occurs." Simon Sheldon-Wilson remarked that:- "The Traffic Officer Service handles around half a million incidents a year on England's strategic road network. Our traffic officers are always out on the road network or working in our regional control centres, they attend to vulnerable motorists, make sure that vehicles are recovered, set warning signs and signals and help people involved in collisions and other incidents. Traffic officers also play a key role in supporting the emergency services in dealing with incidents on the network. Traffic officers work during all hours and in all conditions and are routinely tested by incidents ranging from debris on the carriageway to the effects of the most severe winter conditions in decades. I am very proud of their dedication and professionalism, helping and supporting road users in a range of pressurised and sometimes traumatic circumstances and I'm delighted to accept this prestigious award on behalf of everyone within the Traffic Officer Service." Representatives from the Traffic Officer Service will now join around four hundred people and special guests including roads minister Mike Penning at the annual awards ceremony in London, where Prince Michael will announce his 2012 Premier Award. This is presented to the most outstanding winner of any category and kept as a surprise until the announcement is made.