Laughterhouse Comedy goes off with a bang this November
THIS November the folk at Laughterhouse Comedy have a veritable smorgasbord of comedic delights for your delectation. Taking to the various stages of Liverpool's top comedy venues will be a whole host of comedians from the national comedy circuit, ready to tickle your funny bone and give you a fun-filled night of hilarity.

Laughterhouse Comedy regular MCs Neil Fitzmaurice (The Office, Phoenix Nights and Peepshow), Ste Porter and Chris Cairns will guide audiences seamlessly through each event, introducing each comedian in their own unique style setting the tone for the night.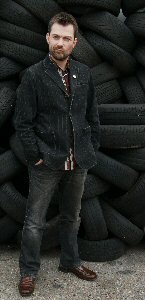 This month welcomes the talented Ben Norris to the city; as one of the most sought-after comperes on the comedy circuit, Ben can adapt to any audience and his repartee of one liners has people laughing from the off. His reputation precedes him and we're delighted to welcome him to Liverpool on Friday, 4 November and Saturday, 5 November 2011.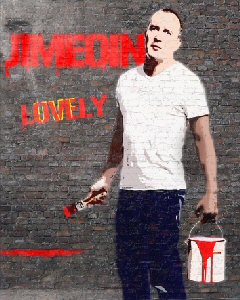 Kicking off the following week with a bang at The Slaughter House is Jimeoin; a whirling dervish of a comedian, his talents have spread over the globe as a stand-up, comedy writer and performer. A regular at Edinburgh Festival and with a loyal following of fans in Australia, Ireland, UK and America, Jimeoin's wit is charming, quick and fun. Catch his one-night-only performance on Monday, 7 November 2011.

Cranking up the comedy factor on Friday, 18 November and Saturday, 19 November 2011, will be the energetic, absurd and mischievous Phil Nichol. Phil headlines all the major UK comedy clubs, has appeared on countless television sketch and panel shows and his shows have been described as "exhilarating", "engaging" and "infectiously funny". Performing at both The Slaughter House and Laughterhouse Comedy's newest venue, The CUC, make sure this is one comedian you don't miss!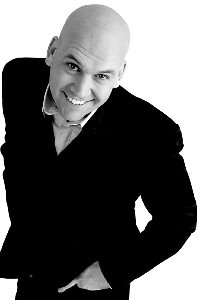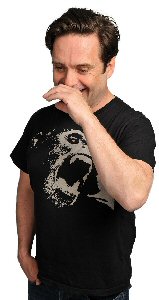 Rounding up a rib-tickling month of world-class comedy is Phil Butler, performing on Friday, 25 November and Saturday, 26 November 2011. Phil has always been a popular act, building his skills from years of end-of-pier shows, pantos and cruise ships. Now a regular headliner at The Comedy Club, Jongleurs, The Glee Club and The Banana Comedy Club, Phil's unique, original and wacky sense of humour has made him a favourite across the UK. With a choice of Standard and Premier Tickets and 2 or 3 course meals, you can really make a night of it with Laughterhouse at some of Liverpool's top comedy venues. All this and much, much more in November's superb comedy line up! To book your tickets please contact the booking hotline on:- 0151 227 5946 or visit:- laughterhousecomedy.com for further information.

Treasure discovered at The Printwork's Hard Rock Cafe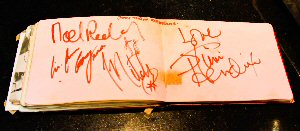 MANCHESTER'S first Antiques Rockshow was held at The Printworks last Friday and experts from Bonham's were bowled over by the rare finds unearthed.

Highlights discovered included a pressing master for John Lennon's Imagine IP and a rare "God Save The Queen" single by the Sex Pistols valued at £6,000 to £8,000. Manchester music reigned supreme with local finds from Oasis and The Smiths. The event happened on the day the Stone Roses got back together and announced tour dates proving perfect timing for the fan who brought the band's memorabilia in for valuation.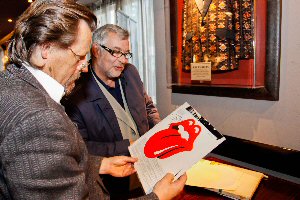 A cassette tape signed by Liam Gallagher was up there with one of the best finds. Other gems included a poster from the 1st Anniversary of The Hacienda valued at £1000, a cheque book from Factory Records with original signed stubs still intact and a rare Joy Division poster from when they were only third on the bill (valued at £600). The event was deemed a great success for all those who attended and proved once again that Manchester is the music capital of the UK.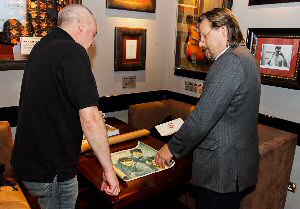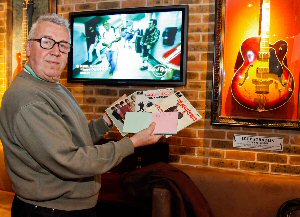 Make a date with parks' picture parade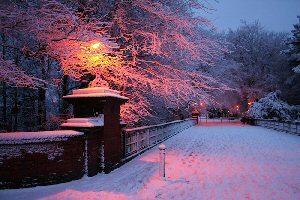 STUNNING images of Liverpool's parks and green spaces feature in one of 2012's most picturesque calendars. More than 300 entries were received in this year's parks' photographic competition was organised by the Liverpool Parks Friends Forum, who are a forum for all the Friends of Parks groups in Liverpool.

Judges from the Forum chose work from 12 finalists to feature in the calendar. They include the overall winner:- 'Winter Lamplight on the Iron Bridge (Sefton Park)' that was taken by Scott Evans. Around 40 images from the competition will be exhibited at the Heritage Centre in St George's Hall, in Liverpool City Center, from Tuesday, 29 November to Sunday 4 December 2011, from 10am to 5pm daily.

"I didn't envy the judges in having to select the finalists and winner. The standard was so high it was a really tough task to choose the 12 pictures. This competition shows not only do we have superb parks, gardens and other green spaces in Liverpool but we have really talented and creative photographers. They have captured all aspects of our parks in very imaginative ways." said Councillor Tim Moore, cabinet member for the environment and climate change.

As well as the calendar and exhibition, photographs from the competition entries have been selected for use as seasonal 'e-cards' by Liverpool Council. The calendar is now on sale for £3.99 at the Calderstones Park Café, Isla Gladstone Conservatory Café, Sefton Park Café and at Croxteth Hall Gift Shop (weekends only at Croxteth). It will also be sale at the exhibition.