An exclusive night with Maggie Stiefvater
Photographs and report by Patrick Trollope.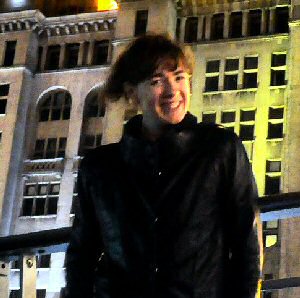 WE have been honoured, together with Formby Books, to have the privilege of hosting a visit to Liverpool by the award winning author, Maggie Stiefvater. She has been in the UK to promote her new book:- 'The Scorpio Rises', ahead of her film release, 'Shiver', later in 2012. The event, which was held at Liverpool's new and highly fashionable Gourmet Coffee, was very exclusive, with only a few tickets being released for sale. Maggie delivered what was a highly entertaining presentation and then was grilled vigorously by eager fans. The ages of those attending varied from 8 to 80 years. A twitter user who attended later commented on her tweet:- "Maggie is genuinely one of the nicest and funniest people EVER! So happy to have met her tonight! THANK YOU MAGGIE!" and we could not agree more. All were sad to see her finish the night and wanted more, but sadly time was against them; Maggie had to move on! Her views on writing and also her insights into her books were very enlightening. As one of the many who attended commented after the event to us:- "She is extremely inspiring to those of us who want to get into writing." At the event Maggie delivered a two part presentation, some of it you will see soon on our site! The first part was telling the audience, or not telling them how to write a Maggie Stiefvater novel; sadly, as she points out, you can't as you are not Maggie.... The second half was taken up by a question and answer session. The night was rounded up with all attending getting a chance to get photos with her and to ask some further more one to one questions. We were taken aback by just how far some fans had travelled; for example some had travelled from Birmingham and York, just for the signing. Two attending were also fellow authors, one of them, Terie Garrison, was a long time friend of Maggie. Keep your eye out... as you never know who is attending these events! In all, this was a very good start to what we hope will be quite a few signings at this venue, as we have others planned for 2012 at their location. Keep your eyes on our shop and at Formby Books, for more on information soon and for tickets... If you did not attended, we will have a few signed copies for sale soon on Mersey Reporter, but be warned, they will sell very quickly and once gone, they are gone! If you attended, please let us know what your thought of the event by emailing our newsroom. To find out more about her visit:- MaggieStiefvater.com.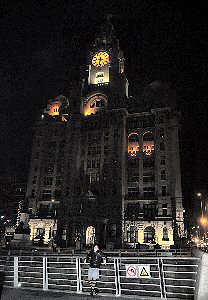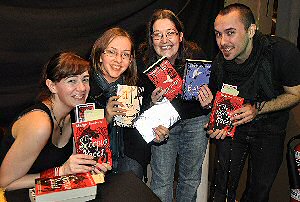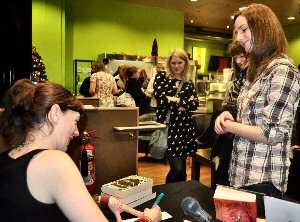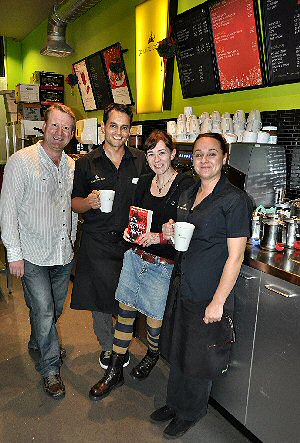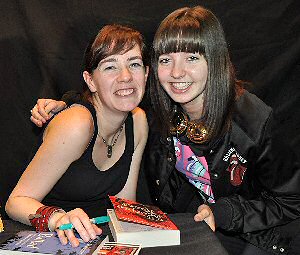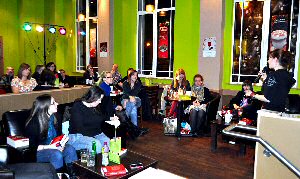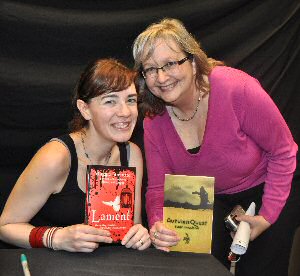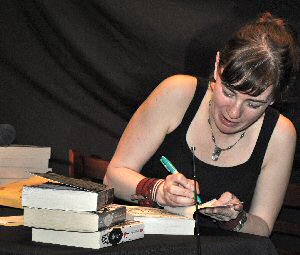 PAGE 1 of 2
We hope you enjoy looking at all the photos, but please remember if you like any of them, don't copy them, contact us for a copy and help keep this site online by respecting the UK Copyright Law. Click on here to find out how you can get you copy of these photos.