Criminal sanctions rise for assaults on NHS staff
SANCTIONS taken against those who assault NHS staff have increased by almost 25% on last year, figures released by NHS Protect show. 1,397 criminal sanctions were applied following cases of assault in 2010-11, compared to 1,128 applied in 2009-10, an increase of almost 24%. In 2010-11 there were 18,060 reported physical assaults against NHS staff in England that did not involve medical factors. This is a 19% decrease on the figure for 2009-10, which was 22,381. In total for 2010-11, there were 57,830 reported physical assaults against NHS staff in England, compared with 56,718 in 2009-10. Richard Hampton, Local Support and Development Services Manager at NHS Protect, said:- "Staff committed to providing our national health service should never be expected to suffer violence at work and it will not be tolerated. NHS Protect urges employers to take firm action in all cases of assault against NHS staff."

Commenting on the small increase in total assaults, he said:- "We believe it reflects both an improved culture of reporting assaults and better mechanisms that are now in place to record them. Rightly, staff demand that their reports of violence are followed up. Tough action is being taken to ensure that all NHS organisations work better with local police and other agencies to clamp down on anyone who is aggressive and abusive to NHS staff."

A raft of extra measures have recently been put in place to better protect NHS staff. These include:-

► A new joint working agreement with the Association of Chief Police Officers and the Crown Prosecution Service - to ensure criminal assaults are identified and do not go unpunished;

► Greater use of, and training in, powers to crack down on low-level nuisance behaviour and stop it from escalating into violence against staff (powers under the Criminal Justice and Immigration Act (CJIA);

► Since April 2011 NHS Protect has put in place an enhanced network of Area Security Management Specialists (ASMSs) across England. Giving guidance to Local Security Management Specialists (LSMSs), they assist the NHS in assessing risks of violence, addressing these through prevention work and pursuing legal action when assaults do occur.
Wanted by Police:- Lee Joseph O'Shea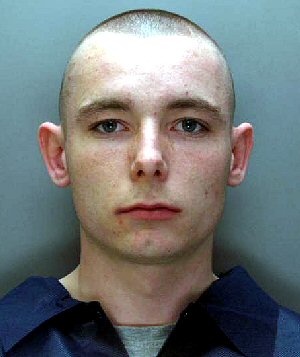 MERSEYSIDE Police are appealing for information for the whereabouts of Lee Joseph O'Shea. O'Shea, aged 19, of Norwood Grove, L6, was convicted of aggravated car theft and dangerous driving on 7 October 2011. He was given a 12 month community order and disqualified from driving for 2 years. O'Shea was due to appear before Liverpool Crown Court on Monday, 28 October 2012, for breaching his community order, but failed to attend. He is now wanted by police for this breach. Anyone with any information of his whereabouts is asked to call Eaton Road Police Station on:- 0151 709 6010 or, Crimestoppers, anonymously, on:- 0800 555 111.

Residents urged to take budget challenge
RESIDENTS are being asked to have a say in deciding Liverpool City Councilís spending priorities. The local authority has to save £50 million during 2012/13 due to a significant reduction in government grants, and earlier this week released a list of £90 million of options to choose from. The council is now inviting people to use an online budget calculator, 'You Choose', to consider where spending should fall, where efficiencies might be made, and where income might be generated. Council Leader Joe Anderson said:- "This is a chance for local people to tell us what their priorities are and where they would choose to direct our spending if they had control of our finances. The information that they feed into the system will be included as part of the consultation when we come to make choices in order to balance the books. We want to protect, as far as possible, the essential services to the most vulnerable. However, given the scale of the reductions we face and coming on top of the £91 million we had to find last year, even these front line services will not escape the impact. It is now a case of prioritising our priorities, and we want peopleís views on which services they would like us to protect the most. We are determined to be as open and honest as we can about the process, because the decisions we make will affect every single resident in one way or another."

The spending categories which people can consider and prioritise are:-
► Childrenís services and education
► Adult services
► Housing and neighbourhoods
► Roads and refuse
► Environment and regeneration
► Council support and public engagement

Feedback from the 'You Choose' consultation; which is open until mid January 2012; will form part of the budget setting process. It can be found online.

The consultation also includes a further public Question Time at Liverpool Town Hall in January, which will be broadcast live on the councilís website. The council will set its budget for 2012/13 in March 2012. The £90 million list of budget options which are being considered, and webcasts of budget meetings, can be found also online.
The North West Fund seals its place as sponsor for Business Conference
THE North West Fund is the latest big name to sign up as a sponsor of The pro.manchester Business Conference which returns on 1 March 2012. The £185million Fund, which was established in December 2010 to support entrepreneurs, aims to deliver around £700 million to the regionís GVA through investments in SMEs. Speaking of his commitment to the Conference, which offers delegates the chance to hear from influential players through keynote speeches, panel debates and interactive forums. Andy Leach said:- "We are delighted to be working again with pro∙manchester on what is now a key event in the Manchester business calendar. Given the quality of the speakers already announced and the programme on offer, The North West Fund had no hesitation in supporting this Conference..."

pro.manchester Chief executive John Ashcroft said:- "Itís great to welcome the Fund back for a second year as sponsors of the pro.manchester Business Conference, the Fund is doing great things for entrepreneurs in the North West and we are proud to work with them..."

The Conference is a one day news style conference hosted by Kirsty Wark and Gavin Esler and will provide informed and challenging opinions on the topics important to business and economy today. Booking is available now via their website. A range of Sponsorship Opportunities are also available for these and any other information please contact Nicola McCormick at pro.manchester.