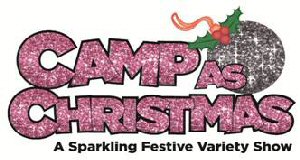 DECK yourself with boughs of holly, tinsel, glitter and anything else that sparkles and settle in for a warm winter's night, Orb Events is delighted to present the first ever Camp as Christmas festive variety event on Sat 17 December at newly opened Liverpool venue The Dome, Renshaw Street, Liverpool. This exciting festive variety show is the first fundraiser for Liverpool Pride 2012. The event will be the first of many that are planned as part of the festivals 20102 fundraising campaign, designed with the aim to keep the festival free for all to enjoy. More details of Liverpool Pride 2012 and its fundraising campaign will be announced in due course. With more glitter in its wand than fairy godmother could ever imagine, this camptabulous Christmas spectacular will feature amazing live performances, stalls, games and all the XMAS Factor you can handle. Santa has come early and left a sack filled to the brim with a winter wonder lusting line up of entertainment wrapped up in a big shiny bow for the audience to enjoy. The X-Factor's, Diva Fever top the (Christmas) list, which also includes Liverpool's own Adam Lyons and AJ Dance in addition to Pride favourites FTW, Judy and Liza's Emma Dears, and all girl A-Cappella group Barbie Shop as well as Kaz and Britney, who will perform special excerpts from their brand new production 'Scottie Road The Musical.' The audience will also have the opportunity to see Liverpool's Drag Queens as they've never seen them before as well as witnessing a few surprise acts on the night.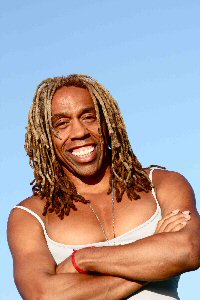 The hosts for the evening will be the uniquely fabulous and multi-talented Rikki Beadle Blair (Liverpool Vogue Balls & C4's Metrosexuality) whose impressive portfolio of work ranges from acting and writing to aerobics instructing, and the one and only Ms Dorreen Kumkwik who promise to keep the jokes flowing, the acts rollin' and the audience wanting more. The audience is invited to mix n mingle before the show with a complementary cocktail and banter with pre-show hosts and 'usherettes' for the evening Kandi Kane, Charlene O'Neil and Disney Dixon who will get the audience into the festive spirit, with songs from Liverpool's LGBT choir and VJing from Sandi Hughes, who will also show her projections 'Gayzin Roots n Queerwings', in honour of the people who have created a sense of specialness in Liverpool's gay community. There will also be a number of stalls, games, food and drink to enjoy. The bars will also remain open after the show, when the stage will become a dance floor, complete with DJ, for the audience to stay and soak up the atmosphere or dance the night away, Camp as Christmas style.If that wasn't enough, once the party at The Dome is over, hop on your magic carpet, bean stalk, pumpkin carriage or any other pantomime method of transport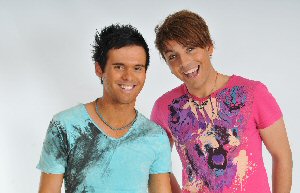 you can find and get yourself over to the Stanley Quarter to dance the night away in all of the bars and clubs you know and love. What better excuse to don your most fabulously festive attire and get into the seasons spirit?! Grab your mates, dates, family and colleagues and come on over to Liverpool's most exciting festive night to share in the merriment of the most jolly season of all! Who knows, you may even pull a cracker or two! Debbie Boyd, Director at Orb Events and organiser of Camp as Christmas said:- "I'm so excited to present Camp as Christmas as the first Liverpool Pride fundraiser of 2012 and we hope that it will raise lots of money to go towards this year's festival. Camp as Christmas is going to be an amazing and fun event for everyone to enjoy and the plan is to make it an annual occasion, the perfect alternative Christmas night out for grownups to enjoy together." Auntie Marlene, recent winner of 'Drag Queen of the Year' at the Seen Magazine Awards said:- "This show is definitely something that Liverpool's LGBT community needs. It's going to be a delightful, funny and very entertaining evening and I can't wait to be in it. This show is not to be missed."
CAMP AS CHRISTMAS IS AN 18+ ONLY EVENT
You can book now in person without any booking fees at The Barcelona Bar. You can also book, with a small fee, in person at Liverpool Echo Arena box office*, on The Dome Grand Central hotline on:- 0844 809 4620* (Monday to Saturday, from 9am to 9pm and Sunday from 10am to 4pm) or online *Booking fee may apply

BRAVERY AND COMMITMENT RECOGNISED AT AWARD CEREMONY
MERSEYSIDE Police officers, staff and community volunteers have been recognised for their skills and bravery at the Just Talk awards hosted by the Chief Constable. A total of 18 awards were presented by Chief Constable Jon Murphy at the event at Aintree Racecourse on Tuesday, 8 November 2011. The evening saw 7 teams and 12 individuals pick up awards including Tackling Anti-Social Behaviour and Care for Victims. 8 officers and staff were also presented with a Tom Wright Award for demonstrating exceptional commitment and loyalty to Merseyside Police and the community in the face of serious injury or illness. Chief Constable Jon Murphy said:- "I am extremely proud of the job my officers and staff do on a daily basis to ensure that Merseyside is a safe place to live, work and visit. These annual awards provide an opportunity to acknowledge those who have achieved the highest of all standards. The officers and staff who were nominated for the awards, as well as those who have received them, dedicate themselves to public service and demonstrate every day in their working lives that they want to make Merseyside a better and safer place for everyone."
Awards went to:-
Merseyside Police Authority Award – Improving Efficiency & Effectiveness:- PCSO Mahlisa Mohamed created a system from an idea resulting in the successful implementation of a database allowing the Force to proactively identify stolen property. This is a proven electronic product that has achieved outstanding results in identifying offenders.
Health and Safety Awards:- Knowsley BCU has scored highly when subject to audit and inspection achieving best practice level for the last 3 years with constant improvement over 6 years.

Team of the Year:- Operation Oketo was a 12 month intelligence led operation in relation to the street dealing of 'Class A' controlled drugs in and around Stockbridge Village. With outstanding preparation two days of raids were planned, resulting in 41 house searches and the arrest of all 38 target individuals. Community feedback has been positive and drugs intelligence submissions have subsequently increased.

Tackling Anti-Social Behaviour:- PC Kevin Byrne, who works in the Liverpool North area, has been instrumental in reducing ASB issues through links with partners, community initiatives and effective communication with residents increasing levels of trust. Crime has gone down, reporting has gone up and PC Byrne is well known amongst housing agencies and local schools for his positive work in the community.

Best Individual Contribution to Reducing Crime by Pro-active Police Work;- PC David Cullen is part of the Roads Policing ANPR team targeting criminals using the road network. PC Cullen's contribution to the unit is outstanding, illustrated by the volume of arrests for serious offences and significant achievements made in disrupting criminal gangs.

Care for Victims - Team Award:- Since April 2010 the Roads Policing Investigation Unit has dealt with 51 fatal RTCs and 26 collisions where victims have suffered life-changing injuries. Some of the most traumatic investigations the team deal with involve collisions where family members are responsible, as well as fail to stops and death by dangerous driving.

Diversity Award:- DC Joseph Scarth is part of the Wirral SIGMA unit, which has a dedicated team of detectives committed to tackling hate crime. DC Scarth has an extensive knowledge of disability hate crime and is committed to working in the community to improve the understanding of disability and disability hate crime. He has regular contact with Wired, a disability support network covering the Wirral, meeting them regularly to exchange information regarding issues affecting the police service and general public.

Neighbourhood Team of the Year:- Parr, Sutton and Bold Neighbourhood Police Team has worked hard to tackle crime on the Fouracre estate, which had been at the bottom one per cent of the deprived areas in the country due to deep-rooted historic issues relating to health and unemployment. The team adopted a problem solving approach and worked closely with partner's resulting in a 50.3% reduction in ASB.
Community Volunteer of the Year:- Megan Booth, a teenager from St Helens, began volunteering for test purchasing of alcohol at a young age after witnessing her school friends being able to buy alcohol. During her volunteering, Megan has displayed a professionalism and commitment way beyond her years.

Special Constable of the Year:- Special Sergeant James Jardine joined the Specials in November 2009 getting fully involved immediately and undertaking 18 different attachments in the Sefton area. He has demonstrated outstanding policing skills and made over 50 arrests in the last 12 months.