Help spread festive magic with NSPCC's Letter from Santa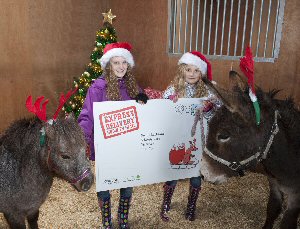 WITH Christmas just around the corner, the NSPCC's 2011 Letter from Santa fundraising campaign is off to a festive start and can be ordered now. Each year the charity helps to spread some extra Christmas magic to local children by arranging for them to receive a personalised letter from Santa. For a suggested donation of £5 a family member or friend can nominate a child or newborn baby to receive the special letter in time for Christmas. Last year 20,565 letters were sent to children across the North West, helping to raise an incredible £1.3 million for the NSPCC. This year, with the help of local people, the charity is hoping to make even more children smile by sending out more letters and raising money to support local vulnerable children through its projects and services, including ChildLine. Louise Stimson, NSPCC Head of local fundraising in the North West, said:- "Christmas is a great time of year full of anticipation and excitement, especially for children. Parents, carers, grandparents, aunts, uncles and friends can make it even more magical by arranging for their child to receive a personalised letter from Santa. And by making the suggested donation of £5 you can spread the magic even further and help support the NSPCC and ChildLine."

In December 2010 ChildLine counsellors answered 50,700 contacts from children and young people via telephone, email and 1-2-1 chats, 885 of which were dealt with by volunteers at the local Liverpool ChildLine base, located at the Hargreaves Centre in Everton. The main issues that young people contacted the service about during December were family relationship issues (14%), bullying (10%) and physical abuse (6%). Louise continued:- "The ChildLine service is available for young people 365 days a year. Last December when lots of children were excitedly getting ready for Christmas and looking forward to the holidays, there were many others that contacted ChildLine to talk about issues ranging from family relationships, bullying and abuse. This is why, in ChildLine's 25th Anniversary year, we are aiming to raise £1.6 million through Letter from Santa to help make sure we can continue to be there for all children and young people whenever and however they need us."

To arrange for a child or newborn baby to receive a personalised letter from Santa in time for Christmas people can visit:- nspcc.org.uk/santa or telephone:- 0845 839 9304. Orders can be received until 16 December 2011 and letters will be sent out between:- 28 November and 19 December 2011. Letter from Santa order leaflets can also be found in a range of stores including SPAR, Debenhams, Thorntons, Matalan and Rowlands Pharmacy. This year's Letter from Santa campaign is being supported by Heart FM.
LIVERPOOL CAROLS BY CANDLELIGHT HERALDS FESTIVE NOTE FOR THE NSPCC
THE magic of Christmas will be captured at Liverpool Anglician Cathedral this year at the NSPCC'S annual Carols by Candlelight concert on Wednesday, 14 December 2011, which will support the charity's Safe Place Appeal on Merseyside. The special concert will see performances including the Wirral Schools Concert Band, the children of the Liverpool Signing Choir, and the choristers of Liverpool Metropolitan Cathedral. It will feature carols, traditional music and singing in the beautiful candlelit setting of the cathedral. Doors open at 7pm and the performance starts at 7.30pm. Tickets for Carols by Candlelight, are £8 for adults, concessions £5 and accompanied children under 16 are free. They are available by calling:- 0161 628 1209 or by email. Helen Gazzola, NSPCC fundraising manager for Merseyside said:- "Christmas is a time of great hope and anticipation for many children and their families, but we mustn't forget that the festive season can also be the most difficult time of the year for some children. I would encourage friends and families across Merseyside to come together at Carols by Candlelight to help us raise vital funds to help provide support, advice and protection for these children who are in desperate need of help." Now in it's 5th year, Carols by Candlelight is once again being sponsored by Liverpool Based Home Bargains, and the concert is the perfect opportunity for family, groups of friends, or work colleagues to get together and enjoy the true spirit of Christmas. The evening will support the NSPCC's Safe Place Appeal on Merseyside which delivers services to protect babies and toddlers from abuse and supports children and young people affected by physical abuse in vulnerable families. The centre is also home to ChildLine, the UK's confidential, 24 hour telephone and online counselling service for children and young people. If you would like to support the NSPCC locally or make a donation, please contact them via calling:- 0161 628 1209.

CITY ALCOHOL SERVICE LAUNCHES AS LIVER DISEASE BECOMES MORE DEADLY THAN CANCER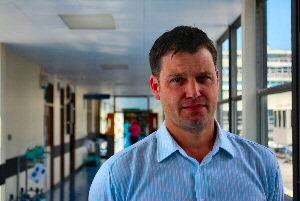 A new alcohol service for Liverpool was launched on Monday, 21 November 2011, as new figures suggest that people with liver disease have a lower survival rate than those with common cancers.
The Liverpool Community Alcohol Service (LCAS) is a joint venture between Aintree University Hospital and Mersey Care NHS Trust.. The NHS service will combine addiction experts from mental health services with hospital specialists, including alcohol nurses and Gastroenterologists.
Dr Steve Hood, Liver Specialist at Aintree University Hospital said:- "Twice as many people are admitted to hospital with alcohol related symptoms today compared to ten years go. Some people with breast and bowel cancer now have a better chance of survival compared to severe alcoholic liver disease. The Liverpool Community Alcohol Service aims to address the physical illnesses alcohol can cause, while also supporting people with education and support to control their drinking. Alcohol admissions are rising by 11% each year and the NHS cannot sustain this. By talking about the problem and doing something about it we can hopefully change people's behaviour and encourage people living in the city to take a healthier and more informed approach to their drinking."

Mohammad Faizal, Consultant Psychiatrist and Clinical Director for Addiction Services at Mersey Care NHS Trust said:- "People with alcohol problems are at increased risk of mental health problems. Chronic alcohol consumption increases the risk of depression, anxiety, psychosis, memory problems and suicide. This joint partnership between acute and mental health NHS trust will provide a seamless care for patients in community or Hospital setting based on their needs. This partnership will enable integration of physical and mental health needs for people dependent on alcohol delivered by skilled professionals within the same team."

The launch of the service is part of wider event looking at how health services can work together to break the cycle of alcohol abuse in the North West.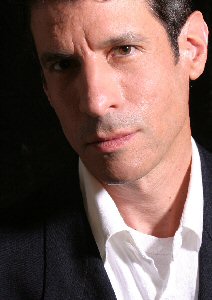 Dr Aric Sigman, a leading figure in preventative health related to children and alcohol, is one of the key guests. He has recently published 'Alcohol Nation' that is about how to protect our children from today's drinking culture, a book specifically addressing British children, adolescents and alcohol.
The former health educator on the BBC's classic Going Live series said:- "The alcohol problem in the UK begins in the home. We learn behaviour and what is normal, and our attitude to alcohol is no different. If we can educate young people and encourage them to develop healthy attitudes towards alcohol we can halt the epidemic of alcohol addiction that we are seeing in this country."

The new Liverpool Community Alcohol Service has bases in Aintree University Hospital, the Royal Liverpool Hospital and runs clinics across the city.
For more information and to find out how to access the service, call:- 0151 529 4504.