Christmas Classics return to Liverpool Cathedral with a Sense of Sound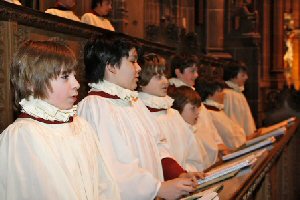 LIVERPOOL Cathedral's Choristers will join voices with the renowned Sense of Sound Singers for an exciting evening of Christmas music on Saturday, 3 December 2011. This time the action moves onto the main floor for the annual Christmas event. The two choirs will perform popular sacred and secular Christmas music and will sing individually and together to create a unique Christmas musical experience. BBC Radio personality Roger Philips will host the evening in aid of Claire House and the Cathedral. The Cathedral's Music Director David Poulter and Sense of Sound's Artistic Director Jennifer John and Musical Director Perri Alleyne-Hughes have put together a diverse programme that showcases each choir's individual style while blending them together for what promises to be an evening of musical treats. Sense of Sound Singers have been involved in projects including performances with Brian Eno, Damon Albarn and Massive Attack in support of Greenpeace, Seal and John Bon Jovi at The Royal Variety show. They were Grand finalists in BBC Choir of the Year competition, performed with Imogen Heap at The Barbican and appeared as featured artists on Thea Gilmore's highly acclaimed album, Strange Communion. Liverpool Cathedral Choir was founded in 1910 for the consecration of the Lady Chapel, when it consisted of 6 professional Lay clerks and 12 boy Choristers. Currently the choir consists of 14 Lay clerks, thirty boy choristers and 28 girl choristers. The choir has worked with musicians including Sir Paul McCartney, who despite having failed his audition for the choir in the 1950s returned to the Cathedral to collaborate with the choir several times, most notably in performances of the 'Liverpool Oratorio' and 'Ecce Cor Meum'. The choir has also performed alongside the Liverpool Philharmonic Orchestra, the Liverpool Metropolitan Cathedral choir and the choir of St Peter's Oxford, and has performed at venues around the world.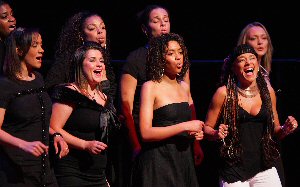 David Poulter said:- "It will be such fun to work with a choir so different to ours, and I am really looking forward to being able to combine our musical styles for an evening that will get everyone in the Christmas mood."

Jennifer John added:- "We are thrilled to be performing in the magnificent Cathedral alongside the wonderful Cathedral choristers. We want to see the Cathedral filled with magnificent Christmas music to herald in the festive season."

Helen Carlson from Claire House said:- "We're delighted to be a part of this wonderful concert. We are so excited about hearing the wonderful music from these two fantastic choirs in such an awe inspiring location."

Eryl Parry, Director of Enterprise added:- "Christmas Classics is one of our most anticipated events and this year it has got even better with our creative partnership with the fabulous Sense of Sound Singers. We think this will be an occasion which will remain in the memory long after the last note echoes around our Cathedral."

Tickets for the event are on sale from the cathedral shop priced £10. Or you can enjoy a special pre concert 2 course festive buffet before the show for £25 (ticket and buffet).
8 arrested in VAT fraud investigation
8 people have been arrested during early morning raids across Lancashire, Leicestershire, Cornwall and Kent by officers from HM Revenue & Customs (HMRC) investigating a suspected European-wide 'missing trader' VAT fraud involving mobile phone and electronic communications trading.

HMRC investigators carried out searches of 20 business and residential addresses in Preston, Blackburn, Leicester, Rochester (Kent) and Truro (in Cornwall) on Tuesday, 29 November 2011.

The arrests follow an international joint investigation into an alleged import / export VAT fraud with suspected links across the UK, Germany, the Czech Republic, Hungary and Holland.

Mike O'Grady, HMRC Assistant Director of Criminal Investigation said:- "We are working in unison with other law enforcement agencies across Europe today. This investigation, codenamed 'Operation Vista' in the UK, is targeting a suspected organised crime gang involved in a multi-million pound VAT repayment fraud and the associated laundering of the criminal profits. Further details cannot be provided at this early stage, as our investigation is continuing. However, tax fraud and attempts to launder the proceeds of crime are treated extremely seriously by HMRC, and we will relentlessly pursue any individuals or crime gangs believed to be attacking the Public Revenue in this way."

Final call to make it count for children in the North West and sign up for the NSPCC's Number Day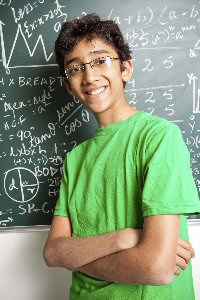 THE NSPCC is reminding schools in the region to register for Number Day 2011 by taking part in the biggest ever baths lesson on Friday, 2 December 2011, to raise funds for the charity's ChildLine service. NSPCC Number Day, sponsored by Vosene Kids, is a great way for children and young people to have fun with numbers. Schools can either take part in the World's Biggest Maths Lesson on Number Day where children can explore learning with numbers, or there are other or popular fundraising activities for kids to enjoy, like 'Who wants to be a Mathionnaire'. Alternatively schools could do something different with digits and come up with their own fundraising event to celebrate numbers on Number Day. All the information and resources needed to take part can be downloaded now. The materials are free and include curriculum-based maths activities for all ages and guidance on planning your Number Day event. Mel Holland, NSPCC schools fundraising manager for the North West, said:- "So far hundreds of schools have signed up. Number Day is an excellent opportunity to show that maths can be fun and meaningful too. There is still plenty of time for schools to join in, either by taking part in our biggest ever maths lesson or planning their own maths challenges, everything they need is available to download now." Schools who register to take part will be entered into an exciting prize draw for the chance to win £1,000 towards maths equipment, kindly donated by Vosene Kids. One local school said:- "We decided to register for Number Day as thought it was a great way for our pupils to learn more about maths while raising money to help make a difference to the lives of vulnerable children." Money raised will support ChildLine ,the UK's free 24 hour helpline for children and young people in danger or distress. Founded in 1986 by Esther Rantzen, ChildLine gives children access to confidential support when they need it and insures all children and young people have someone to turn to whenever and wherever they need help. With 12 bases around the UK, children and young people can contact trained ChildLine counsellors both online or by phone. For further ways of supporting ChildLine locally please visit:- nspcc.org.uk.
"Ho No, No! Take Puppies Off North West Christmas Lists!"
A 3rd of children want a dog and over half of parents are buying them from the wrong place. By the end of this week most children would have written their Christmas wish lists so the Dogs Trust, the UK's largest dog welfare charity, has launched its "Ho No No" Campaign to take puppies off the Christmas wish list. Research from the charity reveals that over a third of children have asked for a puppy as a present and worryingly 16% of parents would buy one if their child put it on their list. The charity is concerned that, just like many other presents, puppies often become victims of festive fatigue once the novelty wears off and every year animal charities have to pick up the pieces when Christmas present pups are abandoned. The charity is urging children and their parents to make sure a puppy is not included alongside the latest Nintendo DS or Barbie doll this year.

In the North West region, the survey revealed:-

► Over 52% of children in the region write their Christmas lists before December is the 4th fastest region in the UK.

► 31% - nearly a 3rd of children in the region have asked for a puppy as a present.

► Parents in the region are still willing to give in to pester power with 15% saying they would buy their child a puppy if they asked for one.

Dogs Trust believes that part of the reason puppies are considered suitable "gifts" is the fact they are sold so easily though pet shops and websites. Despite repeated pleas not to get a puppy from a pet shop 27% of parents in the North West region would still look for "that doggy in the window" and 7% would look at newspaper ads. Encouragingly, 27% would visit a rescue centre and over a third would use a breeder.

As part of the "Ho, No, No" campaign, Dogs Trust is encouraging people to send a FREE Christmas card to their local pet shop or more high profile outlets such as Harrods to:- "Stop selling puppies at Christmas time". This mirrors Dogs Trust's own policy of stopping rehoming dogs in the run up to Christmas and New Year. Anyone wanting to get involved should visit:- adogisforlife.com.

Dogs Trust Merseyside Rehoming Centre Manager, Georgina Lowery, commented:- "For over 33 years we have been saying that "A Dog is For Life, Not Just for Christmas®" yet it is worrying that so many children and their parents still consider a puppy as a suitable present and want to pop a pooch under the Christmas tree. Dogs are not disposable "gifts", they are living creatures who deserve a home for life. So, this year, as every year, we are asking the public to think about the responsibilities involved in owning a dog. Cute puppies can turn into big dogs who will live for around 13 years. So the whole family needs to have the time and commitment to give them the right training and enable them to become wonderful family pets; not just abandon them when they grow up."

This year, Dogs Trust's 17 Rehoming Centres across the UK and Ireland are bracing themselves to work around the clock caring for festive canine causalities. Last year Brandy, a Staffordshire Bull Terrier, was cruelly abandoned on a street in Reading on Christmas Eve, while Pudding, a Boxer cross, was dumped in snowy woodland during the night on Christmas morning. Both pups had been left to fend for themselves in the snow as temperatures dropped below freezing and staff are certain they were bought as Christmas presents and dumped when their owners realised the work involved in looking after a puppy.