Edge Hill University ranked in the top 10 of all UK higher education providers
THE WhatUni Student Awards, which are given to the universities that have been rated the highest for each category by students themselves, placed Edge Hill 6th in the country in this important category. It is the 2nd time the University has been listed in the top 10 for providing an exceptional teaching and learning experience for students, with a rating of 83%. Comments from students about the courses and their lecturers describe Edge Hill as:- "the best Uni ever", "always happy to help with any questions or problems", "outstanding University", "the attention from tutors excellent" and it "exceeds expectations". In addition, almost nine out of ten students would recommend the University to others for providing a good all round experience. Vice-Chancellor Dr John Cater said:- "It is fantastic news to hear that our students rank our courses and lecturers among the best in the country. We really pride ourselves in offering a quality teaching and learning experience and this award is testimony to the work we put in. Our students consistently rate the University highly for its performance and student satisfaction, I think this is because we invest heavily in their personal development. We introduce initiatives designed to help the students develop their academic skills within the first few weeks of starting University, and we place the student experience at the centre of everything we do. Edge Hill students have brighter employment prospects and more opportunities to achieve than ever before. We want students to succeed and we will continue to work hard to ensure that everything we do supports their progress." The WhatUni website is visited by more than 70,000 potential applicants every week, and contains student reviews of more than 500 providers of further and higher education.
Letters to editor:-
"Inquiry from New Zealand"
"MY name is Ruth Moore, and I'm researching my family history. My ancestors, the Rimmers, lived in Southport in the 1800s, and my great-great-grandfather, Seth Luther Rimmer, received a large obituary in the Southport Guardian. I am wanting to know more about Southport, and particularly to get hold of old road maps and copies of old newspapers from the time my ancestors lived there, but I'm unsure who to contact. If your readers could help me, I would very much appreciate it." Regards, Ruth Moore.

Editors reply:- "We will let you know if any of our readers can help in tracking down a copy of the paper. Also if we get any information our selves, we will again let you know. Good luck in your quest to find out more about your family's history. If any of our readers can help, please email our news desk and we will let Ruth know."

The Museum of Liverpool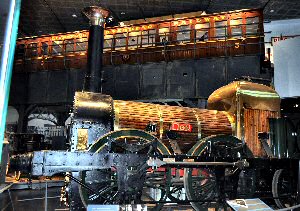 THE Museum of Liverpool has already attracted over half a million people through its doors. With 8,000 metres of public space, it is the world's first national museum devoted to the history of a regional city: looking at Britain and the world through the eyes of Liverpool. 6,000 objects showcase popular culture, and tackle social, historical and contemporary issues, to tell the story of Liverpool's unique contribution to the world. We had a sneak preview of what the Queen will see on her visit to officially and fully open it. It has been partially open since 19 July 2011, but the new attractions should prove an even great draw. These are a few photographs we took of the new History section. More in photos of the final preparations in next weeks issue!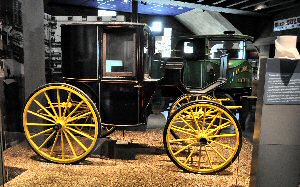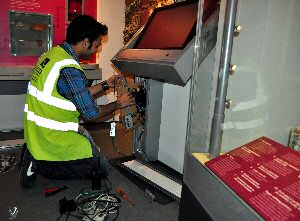 PAGE 1 of 2
If you like the photos, please order them and do not copy them. Keep this site online.... Click on here to find out how you can get you copy of these photos.