A CRUSHING REMINDER about your Road Tax.
A very successful operation to rid the streets of abandoned cars in Knowsley came to ahead this week. In just five days 73 vehicles were authorized for removal between Monday, 30 September to Friday, 4 October in Huyton, Kirkby and Prescot part of Operation Cube It. This is the first sage of many that will see Police targeting unlicensed, unroadworthy and abandoned
vehicles across Merseyside. Soon it could be in Southport so do not forget to get your tax! One traffic warden said "It will be a very crushing reminder should you brake the law."

The operation follows a successful two-part crackdown across Liverpool in which hundreds of abandoned and untaxed cars have been towed away and lined up for the crusher in the last few months. Police have worked with the DVLA, Knowsley Borough Council and Sureway in an effort to reduce the menace of abandoned cars.

In the latest crackdown, nine owners paid a £200 release fee at the scene, while the remaining 64 were removed and where crush as the owner of the vehicle did not come forward within seven days and pay the back tax or they did not produce proof of ownership.

Sgt. Frank Stott, Merseyside Police Cube-It co-ordinator said:- "This sends out a clear message that unlicensed and unroadworthy vehicles will not be
tolerated on the roads of Merseyside."

The first phase of Operation Cube-It - named because seized cars are crushed into small cubes - finished at the end of September. Final figures are now being collated and will be released soon.

The vehicles were Crushed in a Scrap yard in Bolton at Metro Salvage.

A councilor from Knowsley said "It is a very good message that we will no longer tolerate the dumping of cars in Merseyside and the danger of un-insured vehicles on the streets."
This was a tax disc on yet another car soon to say hi to the compactor! See p3.

"REMEMBER PAY YOUR ROAD TAX!"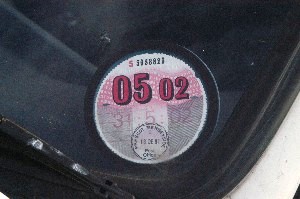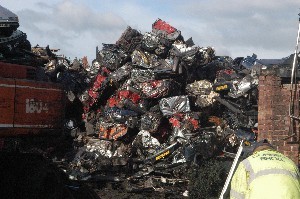 "They soon

add up!"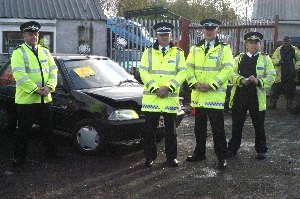 A quick look under the bonnet and then off it went on its last journey!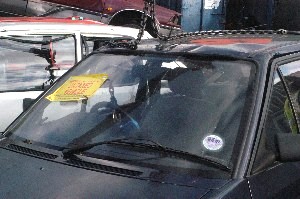 This car even had a Crook Lock on and a out of date tax disk!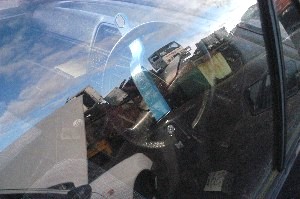 Click bellow to see the fate of this car and another! This ones on page 2!!!!!!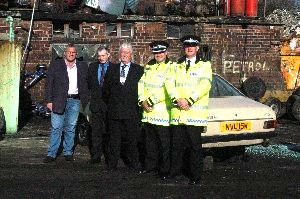 Page 1 of 3.