Tree Tops Country House Restaurant & Hotel Closed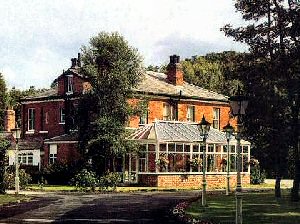 AFTER 40 years service to the community and tourism trade on Merseyside, the sad news has been released that the Tree Tops Country House Restaurant and Hotel In Formby, has now closed it's doors for the last time on 9 January 2011, due to the owners retirement. As a result the owners have instructed a local Southport firm, Lancashire Estates, to conduct the auction of the entire contents and effects, to the public, via their auction division Lot 21. Over the years the hotel has been the location of many wedding parties and celebrations, book signings and business meetings, so it will be missed by all who used it. But if you are one of the many people who have fond memories of the restaurant and hotel, then this is your chance to have buy a bit of local history! We have been informed that the auction will be taking place at the Tree Tops Country House, located on the Southport Old Road, Formby, L37 0AB, on Saturday, 28 January 2012. For full details of times and for a catalogue go to:- lot21.co.uk or call:- 07875 164977. A spokesman for Lot 21 said that:- "Viewing and registration are essential, should you be intending to go. Businesses and private individuals will be welcome to place bids, but you must visit our website or call us for more information first." If you used the hotel and have any memories of the property over its years as the Tree Tops, we would love to hear them, especially if you have any photos as well. Please email our newsroom via:- news24@southportreporter.com and let us know today!
Revenue's rebate email warning in run-up to tax deadline
THE HM Revenue & Customs (HMRC) are warning taxpayers not to fall victim to 'phishing' emails sent out by fraudsters in the run-up to the self-assessment deadline of 31 January 2011.

The email tells the recipient they are due a tax rebate, and provides a link to a clone of HMRC's website where the recipient is asked to give their credit card or bank details. Fraudsters then try to take money from the account using the details provided. Victims risk having their bank accounts emptied and their personal details sold on to other organised criminal gangs.

In the last 3 months, HMRC has helped shut down 185 websites that were responsible for sending out the fake tax rebate emails.

Joan Wood, Director of HMRC Online and Digital said:- "We only ever contact customers who are due a tax refund in writing by post. We currently don't use telephone calls, emails or external companies in these circumstances. If anyone receives an email claiming to be from HMRC, please send it to:- phishing@hmrc.gsi.gov.uk before deleting it permanently. HMRC will do everything possible to ensure those people receiving this email know what steps to take to protect their information, and we are working closely with other law enforcement agencies to target the criminals behind this serious crime and see them brought to justice."

HMRC thoroughly investigates phishing attacks and works with other law enforcement agencies in the UK and overseas. Scam networks have previously been shut down in various countries, including Austria, Mexico, the UK, South Korea, the USA, Thailand and Japan. HMRC strongly advises customers to:-

► Check the advice published online to see if the email you have received is listed.

► Forward suspicious emails to HMRC and then delete it from your computer/mail account.

► Do not click on websites, links contained in suspicious emails or open attachments.

► Follow advice from getsafeonline.co.uk.

If you have reason to believe that you have been the victim of an email scam, report the matter to your bank/card issuer as soon as possible. If in doubt please check with HMRC.
Audio Copy - (Experimental)

Click here to hear this weeks edition in audio format. Please let us know what you think about it. via emailing us. Also if you have a child who can draw a face, send one in and we will look at using it for our news reader for an edition. Adults can try as well! You will get a copy of the animation sent to you and credit on the animation as well!.