Vote for your NHS hero in our Pride Awards 2012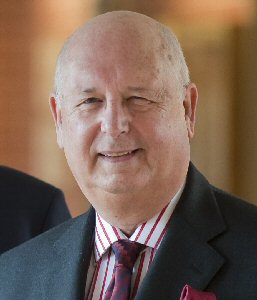 DO you know a member of staff hospitals working at our hospitals or in our community health services who deserves special recognition for their excellence and professionalism?

The Trust's Pride Awards, now in its 4th year, will be held at Friday, 18 May 2012, at Southport Theatre and Convention Centre. The Patients' Award is an opportunity for patients and families to show their individual appreciation to a particular member of staff or team. The award is shortlisted only from members of staff nominated by the public. This year the public can nominate staff who not only work at Southport and Ormskirk hospitals but joined the Trust in April and work delivering care in clinics, health centres and in patients' homes.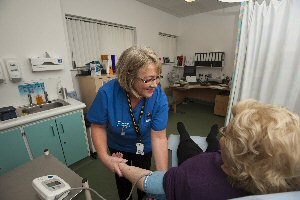 Nominations, which can be made online, close at midnight on 24 February 2012. Also nominations can be made in writing via by calling:- 01704 704714 and requesting a form. They are also available from the volunteers at the receptions of Southport and Ormskirk hospitals. Jonathan Parry, chief executive of Southport and Ormskirk Hospital NHS Trust, said:- "Our staff do extraordinary things every day of the year for patients across Sefton, West Lancashire and beyond in hospitals, health centres and at home. Pride Awards 2012 is the chance for patients and their families to highlight someone who they think made their experience of care that extra bit special."

Awards will also be presented in the following categories from nominations made by Trust staff:-

Team of the Year (sponsored by Hill Dickinson)
Unsung Hero – Staff
Unsung Hero – Volunteer
Service Transformation / Innovation
Inspirational Role Model
Infection Prevention Award
Improving Quality and Cost Efficiency (sponsored by Allocate Software)
Trust best performing AQ hospital for third year running
THE Southport and Ormskirk Hospital NHS Trust is 'The Best Performing Advancing Quality Hospital in the North West' for the 3rd year running, according to new results. Advancing Quality (AQ) was launched in October 2008 with 24 Trusts across the North West participating and scores how well trusts are delivering against key quality of care measures. The AQ hospitals aim to reduce complications, lengths of stay and readmissions for patients in regularly performed treatments including heart attacks, hip and knee surgery and heart failure by promoting consistent good practice so this result is fantastic news for staff at the Trust! In fact the data submitted to Advancing Quality shows it is not only the best overall performer for the 3rd year running, but the most consistent! Plus on top of that results now also shows that the Trust's scores, with in its 4 treatment areas, have been consistently high performing since the programme began. The Trust told us that:- "Factors driving the Trust's success include continuing what we already do well, improving discharge arrangements, introducing new patient information and enhancing training for staff." Dr Geraldine Boocock, medical director at Southport and Ormskirk Hospital NHS Trust, added:- "These results again show how successfully our doctors, nurses and other clinical staff are delivering the agreed quality standards for patients. They are also a credit to the hard work of our staff and will give extra confidence to patients choosing to be treated at Southport and Ormskirk hospitals." Trust chairman Sir Ron Watson CBE said:- "We are all extremely pleased with these results which show our absolute commitment to high quality patient care. We combine this as a Trust with a safe and friendly service and are conscious of the very important part we play in our community where health issues are of such importance." Patients can find out more about the scores and compare them with hospitals across the region by visiting:- advancingqualitynw.nhs.uk.

CARE HOME COMPANIES RELYING ON PUBLIC MONEY MUST NOT BE ALLOWED TO HOLD ASSETS IN OFFSHORE TAX HAVENS
COMPANIES like Four Seasons with 45 care homes in the North West providing public services must be obliged by law to be accountable and transparent and holding assets in offshore companies with accounts not available to the public is not consistent with that aim

GMB, the union for care home staff, is calling for legislation to outlaw care home companies relying on public money for their income from holding assets in overseas tax havens. This is after Four Seasons Healthcare Group said it was not obliged to disclose its offshore accounts. Four Seasons run 45 care homes in the North West.

Four Season Healthcare Group has finally agreed to GMB requests to publish accounts for offshore companies based in Channel Islands and Cayman islands on its website within the next 2 weeks. 'We're not obliged to explain this to anybody – we're putting this out for the sake of transparency,' it was quoted as saying.

This new stance by Four Seasons is in response to a letter from GMB to Four Seasons auditors, KPMG, which asked for clarification as to how the figure of £294.5m for net assets in the audited accounts was consistent with the company claim in media that net assets are £950m.

GMB had written to Four Seasons Health Care Ltd. on several occasions requesting the accounts for their ultimate holding company, FSHC (Guernsey) Holdings Ltd., registered in Guernsey, and for another holding company, FINO Seniorco Ltd., registered in the Cayman Islands. GMB requests had been refused.

Karen Atkinson, GMB Organiser for the care home sector said:- "GMB represent thousands of care workers employed Four Seasons who were transferred from Southern Cross last year. As their union GMB has been seeking information from Four Seasons since last autumn as to how it will pay loans of £780m given that accounts audited by KPMG say it has net assets of £294.5m. Four Seasons has responded in press that it has assets of £950m but it had until now it has published no details of where these assets are held. Four Seasons now say they will publish some details, but are under no obligation to do so. From the point of view of the staff, the residents and their families that is a wholly unsatisfactory state of affairs. Given what happened at Southern Cross this is a belligerent and outrageous stance and shows Four Seasons management don't live in the real world but some offshore cloud cuckoo land. Four Seasons looks after 25,000 elderly residents in 500 care homes in the UK of which 45 are in North West. Four Seasons relies on public funds for the bulk of its income. It is essential that companies like Four Seasons providing public services are required by law to be accountable and transparent. The elderly and vulnerable in their care deserve nothing less. Holding assets in offshore companies with accounts not available to the public is not consistent with this aim. GMB is calling for the law to be changed to outlaw care home companies relying on public money from holding assets in offshore tax havens risking a new Southern Cross. There is something wrong here and this change would be a big step towards responsible capitalism in action in this sector."
New consultant for women's health appointed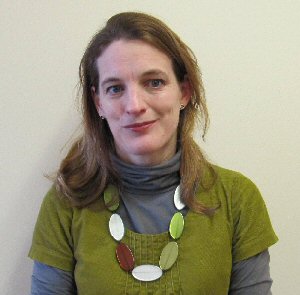 A consultant with specialist interest in preventing cervical cancer has been appointed to Southport and Ormskirk Hospital NHS Trust. Helen Bradshaw, who joins as Consultant Gynaecologist and Obstetrician, trained at Sheffield, London and Liverpool. She was previously a senior registrar at Liverpool Women's Hospital. Miss Bradshaw will be the Trust's new colposcopy lead and be based at Ormskirk hospital. The main goal of colposcopy is to prevent cervical cancer by detecting precancerous lesions early and treating them. She joins fellow consultant in obstetrics and gynecology Shaireen Aleem who was recruited to the Trust last summer. Miss Aleem specialises in urogynaecology, treating women who have incontinence of urine and/or prolapse of the womb, bladder or bowel. Miss Bradshaw, who lives in Wirral and is the mother of two boys, aged four and seven, said:- "This is a wonderful opportunity. I have been really impressed by the friendly, clean environment at Ormskirk. I am looking forward to developing the colposcopy service in line with national guidelines to ensure that women have the best possible experience and the most up to date treatment."