Police Appeal For Help To Trace Cashpoint Robbery Suspect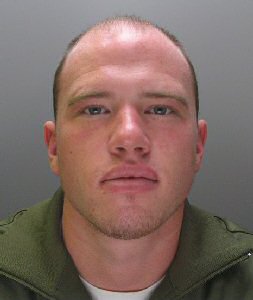 WEST Mercia Police have appealed for assistance from the public as they continue their attempts to trace Peter Shaun Oates, a man from Merseyside who has failed to answer his police bail in relation to a robbery that occurred back in October 2010. The 25 year old was arrested on suspicion of robbery in connection with a cash in transit robbery which took place in September 2010 in Leintwardine, Herefordshire. The robbery occurred at 1.20am on Friday, 3 September 2010 at HSBC in High St, Leintwardine. Two delivery men were walking towards the bank when they were approached by four men. Violence was used and cashboxes containing thousands of pounds were handed over. 2 men have already been charged with robbery in relation to this incident. West Mercia Police have reminded people that a reward is available to anyone who provides information that leads to a successful conviction.

A statement from HSBC Bank plc, on behalf of the BBA, (British Bankers' Association), confirms:- "A reward of up to £25,000 may be paid to any member of the public who provides information in relation to a serious crime against HSBC Bank plc. The award applies to any offence committed in the United Kingdom, Channel Islands or the Isle of Man. HSBC Bank plc is a participating member of the British Bankers' Association Rewards Scheme. The precise sum and whether or not it should be paid is at the absolute discretion of the members of the scheme."

Meanwhile, Detective Inspector Carl Moore, from West Mercia Police, said:- "It is vital we trace Mr Oates as soon as we can. He has knowingly avoided answering his bail and remains at large by deliberately evading capture. I would ask anyone who knows where he is, or where he has been in recent times, to come forward and share that information with us so that we can track him down and ensure the judicial process restarts. Anyone who has information about Peter Oates should call West Mercia Police on:- 0300 333 3000. Alternatively, please remember that information can also be left anonymously by calling independent charity, Crimestoppers, on:- 0800 555 111."

Canine Partners set to grow in 2012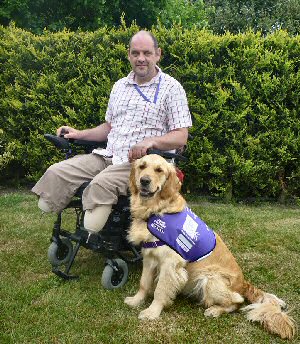 A national charity called Canine Partners, which provides specially trained assistance dogs to people with disabilities, has started 2012 on a high by announcing the purchase of new premises in the Midlands, so it can establish a 2nd national training centre. The Charity is also forging a strong allegiance with Forces charity Help for Heroes.

Despite the economic downturn, Canine Partners experienced a strong year in 2011 and trained 44 new dogs to go out and partner people with disabilities. When the new centre is operational, it is hoped the number of partnerships created by Canine Partners will double, allowing many more people with disabilities to enjoy the benefits of a canine partner. The Charity is already establishing partnerships between its dogs and those in the armed forces who have been injured at war, thanks to the strong relationship it has with Help for Heroes.

The new training centre is based in Leicestershire and planning permission has already been granted for work to commence on converting the existing buildings. The next stage will be a capital appeal to generate the additional funding required to develop this site which will be geared up for training dogs, holding residential partnership training courses and much more. In the meantime it is hoped that some staff and dogs will be re-located from the current training centre to the county later in the year.

Andy Cook, CEO at Canine Partners commented that:- "This is a fantastic start to the year, especially as we put in a great deal of ground work over the last couple of years to secure this site. Having a centre in the Midlands will open up a whole new set of opportunities for us as we continue to grow as a charity. I am delighted we are working so closely with Help for Heroes and we already have a number of injured servicemen going through the application process for a canine partner."

Canine Partners has an established National Training Centre in West Sussex and fundraising teams in Essex, Staffordshire and
Scotland. There are puppy training satellites located in Hampshire, East Sussex, West Sussex, East Riding of Yorkshire, Bedfordshire, Isle of Wight, West Scotland, East Scotland, Essex, Staffordshire, Gloucestershire and Somerset. For further information please visit their website.