Not Just High But Higher!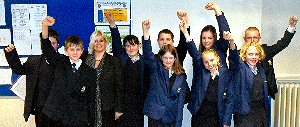 STUDENT at Burscough Priory Science Collage have been issued with an exciting challenge, to design a new school logo, that will symbolise the "high aspiration culture and determination to reach for the stars and accelerate their learning." In a recent meeting with the student council, Ms Catherine Edens, the incoming Headteacher who starts officially in April, challenged the students to identify their priorities and wish lists for the future. She stated:- "I am so impressed by all of the students in our school as they are polite, welcoming, hard-working young people who are eager to make a positive impact not just on their school but on their community. They are rightly very proud of their school and their teachers and are keen to work closely with staff to help drive forward our ambitious aims for the future."

During the weeks before taking up her post, Ms Edens is visiting the school from her current job as a Headteacher and Vice Principal of three schools within a high achieving academy citing recently by the Prime Minister as an example to other schools due to the outstanding achievement and progress of its students over the last few years. In a recent address to staff and governors, she identified the existing outstanding aspects of the school and the determination of its staff to embrace the future with high aspirations for students. "There is a real buzz of excitement around the whole school and we are very much looking forward to April when our new Head joins us permanently." said a teacher after the new Head's initial visit. Ms Edens has recently completed extensive research on schools that break records and accelerate student achievement not just in London but in the US and is keen to develop the existing good practice in her new school.

In the coming weeks, parents and carers will be approached for feedback and invited to a welcome event at the school to hear about future plans and to take part in setting priorities for development. "We are very keen to develop even closer links with all our parents as we work together to provide the very best experiences for our children. We are planning many new initiatives to involve parents and look forward to hearing their views and working side by side with them to make our school even better for the benefit of our students and for the whole community. We have the highest ambitions for our young people as they deserve the best." added the new Headteacher.
Liverpool Is United Against Racism
A message is being put out on Monday, 6 February 2012 that the "EDL and BMP are not welcome in Liverpool." The statement was issued within a press release that has been sent out by Merseyside's section of LoveMusicHateRacism.com, in relation to reports of planned protest by the racist English Defence League and British National Party in Liverpool. As the Anthony Walker Foundation, a leading Liverpool Anti Racism organisation, stated:- "the proposed action of the EDL/BNP which is blatantly intended to exploit this trial, with no regard for the victims or our country's justice process, to create and ignite racial tensions in our city and beyond. However, they underestimate the people of Liverpool if they think they can achieve this."

Paul Jenkins, North West Unite Against Fascism organiser added that:- "The BNP and EDL's protest is a racist one. The BNP and EDL are trying to racialise a sensitive situation in order to exploit it for their own fascist agenda. The National Front used to hold racist protests under the guise of 'anti-mugging' marches - the BNP/EDL protest is in the same vein. The fact that they are both protesting exposes the strong connections between these fascist groups. The response of the Merseyside community shows that anti-racists are the majority and the BNP and EDL are not welcome in Liverpool. We urge everyone to join the dignified counter-protest against the BNP and EDL on Monday 6 Feb, 8.30am onwards, Liverpool Crown Court."

The statement, initiated by Merseyside Unite Against Fascism, reads:- "The British National Party and English Defence League have announced their intention to hold a protest at Liverpool Crown Court on Monday 6 February. They are exploiting a case of 11 Asian men from Rochdale, who have been charged with child exploitation and sex offences, to bring their racist message to the streets of Liverpool. We believe that this case is a matter for the Police and Courts. Furthermore, the BNP and EDL's cynical exploitation of the case for its own ends, does nothing to help the suffering of victims of such abuse. If the men involved were not Asian then it is clear that this protest would not be taking place. We believe that the BNP and EDL are using this case to attempt to whip up racism and foster division."

Do you have a view on this? Let us know by emailing our newsroom to:- news24@southportreporter.com.
Long serving Councillor Les Byrom to seek nomination as Merseyside Police and Crime Commissioner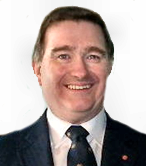 MERSEYSIDE'S Sefton Councillor Les Byrom CBE is to apply for the Labour nomination in the up coming Commissioner selection process. He has a long and distinguished public career having been National Chairman of the Fire Service, a member of the Metropolitan authorities National Police committee, Cabinet member for issues including Crime and Disorder reduction, anti hate crime, safer cities, probation service issues, Local Government national safer communities board and the social inclusion board leading member. He has also been a non executive director of Merseycare NHS trust dealing with mental health, drugs and alcohol issues and the management of Ashworth secure Hospital, also a non executive director of the Southport and Ormskirk NHS Trust he is a board member of the Reserve Forces and Cadets association and County Commander of St John Ambulance.

Les said that:- "I have been involved with running and managing blue light services for over 15 years, both here in Merseyside and at the national level, I have lobbied for a better slice of the national spending cake, worked with Ministers and top officials, I have worked with the Police and the local authority provision of crime reduction, community safety and measures to keep our streets safer. I would give strong challenging leadership based on actual experience of running large complex emergency services, holding officers to account and working with Councillors, MP's and community groups to find out what people really want from the Police in their areas. I have worked and campaigned all across the County, worked with the community, business and charity sectors. I would want to set up a crime action consortium representing victims, Magistrates, Council leaders, Community Groups and business users to drive public involvement is setting priorities and getting results."

Les Byrom went on to outline his priorities, if elected for the first year in office:-

► Set up panels and a consultation mechanism to really understand the needs of Merseyside communities, businesses, victims and local people.

► Establish a 'take back the streets' campaign no one should fear walking to the shops or to be shut in behind locks and bolts at home.

► Lobby for a larger and stronger special constabulary, more along the lines of the TA, paid an allowance, properly trained and well motivated, partly absorbing the rolls of CPSO's.

Southport celebrates the year of the Dragon
Photographs below are by Patrick Trollope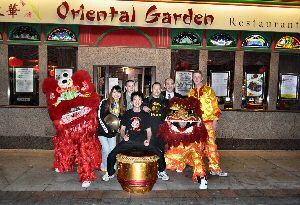 SOUTHPORT'S Neville Street was the location for yet another fantastic display of Kong Fu and also a demonstration of the south and North Lion dance, on Saturday, 28 January 2012! The event was put on by Southport's Oriental Gardens Restaurant and if you missed it you have one last chance to see it on Saturday, 4 February 2012 as they mark the close of the Chinese Celebrations. If you want to book a table, for what is a fantastic event, call in to the venue or call them on 01704 543 887. Please enjoy the following photographs taken at the event in Southport, taken by our editor Patrick Trollope and Nigel Brabon.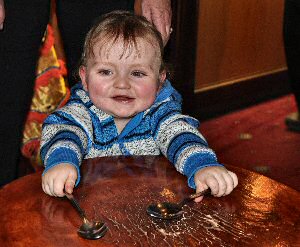 To see our coverage of last weeks Liverpool celebrations and video footage, click on here now...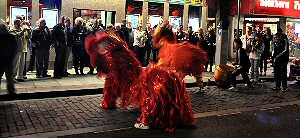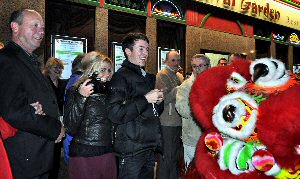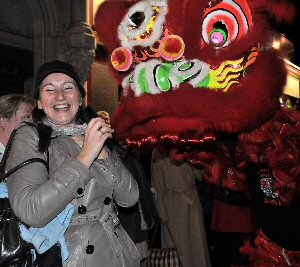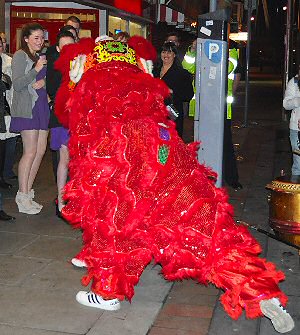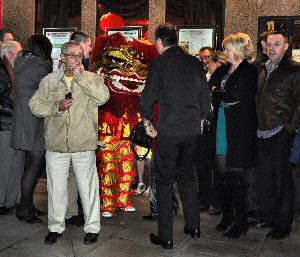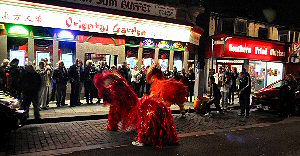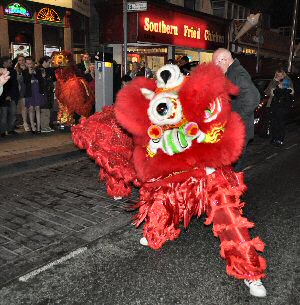 PAGE 1 of 3

If you like the photos, please order them and do not copy them. Keep this site online.... Click on here to find out how you can get your copy of these photos.