HMRC extends its tax cheats campaigns
AFTER a high profile case against Tottenham manager Harry Redknapp and the former Portsmouth chairman Milan Mandaric on tax evasion ended in a "not guilty" verdicts, it might be bad timing, but HM Revenue and Customs (HMRC) anounced on Wednesday, 8 February 2012 that they will be launching a new campaign by during the next year aimed at people who fail to make tax returns and who are liable to pay tax at the highest tax rates.

In 2 further campaigns, to be launched later in the year, the department will target trades people working in the home improvement market, and people who receive income from buying and selling goods direct to others, or are paid commission.

HMRC will use new technology to search the internet for information about specified, targeted people and businesses.

The new campaigns will focus on:-

► Missing returns. This will contribute to wider HMRC activity tackling failure to complete tax returns. It will initially focus on those who fail to complete tax returns and who are liable to pay tax at the highest rates.

► Home improvement trades. This will build on campaigns aimed at plumbers and electricians, and will include several 100,000 tradespeople in construction and building work such as roofing, window fitting, bricklaying, carpentry and joinery.

► Direct selling. This will target customers who ought to be paying tax on income they earn from buying and selling goods direct to others, or from the commission on these sales.

As with previous campaigns, the focus of the new campaigns will be on providing those in the selected groups, who may not be paying the tax they owe, a chance to put their affairs in order; on the best possible terms.

Marian Wilson, of HMRC's Risk and Intelligence, said that:- "Most people pay their taxes in full and on time, so it is right that HMRC works hard to secure payment from those who have not come forward. Using new technology, we have been able to analyse returns to HMRC covering a range of taxes and to cross-reference these with other information to build a picture of where we believe we have taxpayers with missing returns. We will use the same technology to analyse information gathered to support the following two campaigns and for each campaign, after the opportunity has closed, we will use the information we have to pursue those who choose not to use the chances we provide to put their affairs in order. We are offering all the people targeted the opportunity to come forward. Penalties will be higher if we come and find people after the opportunity. A criminal investigation may also result. I therefore urge them to disclose unpaid tax voluntarily."

The 2 campaigns that will be launched before the end of 2011/12 will focus on:-

► E-marketplaces. This will cover those who are using e-marketplaces to buy and sell goods as a trade or business and who fail to pay the tax owed. People who only sell a few items and who are not traders are unlikely to be liable to tax and will not be targeted by this campaign.

► Electricians. This will build on HMRC's plumbers' campaign and give an opportunity to another group of tradespeople to come forward and declare unpaid tax.

More than £500m has been raised by HMRC from voluntary disclosures and a further £105m from follow-up activity. Previous campaigns have targeted offshore investments, medical professionals, plumbers, VAT defaulters and private tutors.

Information on campaigns for 2012, including how people can work with HMRC to influence their development, can be found online.

So what do readers think? Please do email us now to news24@southportreporter.com with your views on this topic.

Travel Plan Coordinator appointed to Liverpool Commercial District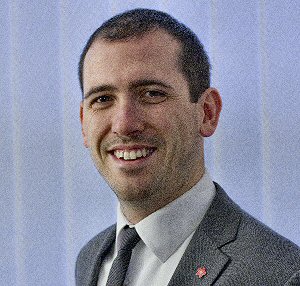 THE businesses in Liverpool's Commerical District have now got a dedicated Travel Plan Coordinator to support and encourage more environmentally-friendly travel options.

Tom Foulkes, who formerly worked for Merseytravel's Environment Team, will work with businesses in The District to improve access and overcome issues such as car park overcapacity, helping them to communicate with staff, visitors and customers on how best to reach their sites via public transport, walking, cycling and car share. Tom will also work with organisations to enhance their intranet sites and marketing activity to support people to travel sustainably.

Tom's role is funded through Liverpool Commercial District Partnership which secured Business Improvement District (BID) status for the area in a ballot last year. The District will now benefit from a new investment programme over the next five years designed to improve the area, boost opportunities for businesses operating within it and stimulate inward investment.

Liverpool Commercial District Partnership Chair David Guest said:- "Tom will no doubt prove to be a great asset to the team and the work he is doing will make a big difference in helping employers understand and promote sustainable travel and give people access to practical help and advice on the best ways to get in, out and around the District."

Tom Foulkes added:- "Being accessible is an extremely important element for business. By working closely with Liverpool's Commercial District businesses to develop an area wide travel plan, we will be supporting them in encouraging sustainable travel to their sites, making it easier for everybody – whether they own a car or not - to get to the Commercial District for business or leisure. All Commercial District businesses, regardless of their size, are more than welcome to get in touch with me for free advice and support."

Tom has over 6 years experience in the transport sector and worked on the award winning EDRF funded Green Transport Plans project. The project assisted over 50 Merseyside tourist attractions to encourage visitors to consider greener travel options, resulting in business benefits for the attractions and improved marketing activity to making their sites more accessible to more people.

Tom's remit extends Merseytravel's existing support to businesses through the Employers Network, which is funded through Department for Transport's Local Sustainable Transport Fund. The Network is open to all workplaces across Merseyside. Organisations can sign up to receive free initiatives and tools such as a marketing resources, staff discounts, a travel toolkit, a travel survey tool, a postcode mapping service and, for eligible businesses, free business assistance. Businesses in Liverpool Commercial district are encouraged to register their business by going to:- LetsTravelwise.Org/EmployersNetwork.