23 year old critical in hospital after shooting
A 23 year old has turned up at a nearby hospital with a gunshot wound to his left side after Merseyside Police officers were called to Sefton Lane Industrial Estate in Maghull at around 4.50pm this evening after reports of shots being fired. The victim is described as critical, but his condition is not thought to be life threatening at the time this report was written. Detective Inspector Tom Keaton told the press that:- "The incident has happened as rush hour was approaching and we are sure there was a lot of traffic in and around the area at the time. I would urge those who saw anything, no matter how insignificant they might think it to be, to get in touch with our officers. Any information you can give could be key in finding those responsible." Detectives said it is too early to establish a motive for the shooting and launched an investigation to identify those responsible. Anyone who has information about the incident is asked to contact Matrix on 0151 777 5699 or Crimestoppers anonymously on:- 0800 555 111.
Reminder - Joanna Trollope Book Signing on Valentine's day!
THE award winning best selling author will be in Formby Books, in Derbyshires, on Chapel Lane, Formby on Valentines day (Thursday, 14 February 2012.)
on the day Joanna will be promoting her stunning new hardback called:- "A Soldiers Wife." This novel takes a keen look at the home lives of the modern Army. What happens, these days, when love and a vocation collide, head on?
Its is set around a character called Major Dan Riley, who is in the British Army and on a 6 month tour of duty in Afghanistan.
The looks at Major as he is about to come home to the wife and young daughters he adores. The outside world sees those reunions as a taste of heaven after months of hell. But are they?
When he gets back can a man trained to fight adjust again to family and domestic life? And how will the family cope, if he can't?
How much, indeed, can Alexa, Dan's wife, sacrifice her own needs and fulfilment to serve his commitment to a way of life that demands everything not just of him, but of her and the children as well?
As well as signing copies "A Soldiers Wife." she will also be signing copies of the her superb account of our history in "Britannia's Daughters."
So do not forget to take your loved one to see the Sunday Times Number One Bestselling Author and get a signed copy of her new book!
The event is from 12 noon to 2pm.
Main Details

| | |
| --- | --- |
| ISBN-13 | 9780385618038 |
| ISBN-10 | 0385618034 |
| Imprint | Doubleday |
| Publisher | Transworld Publishers Ltd |
| Format | Hardback; H:240; W:156; 320p. |
| Status | Not yet published |
| Publication Date | 02/02/2012 |
| Delivery | In Stock |
| Price (online) | |
| BIC Subject Codes | FBC; |
| Primary Subject | Modern fiction |
| Readership | General/trade |

Title
Soldier's Wife
Author
Joanna Trollope
Karen Potter Craven Minor JFL - Results Week Ending 12 February 2012
THE weather coursed the cancelation of many of the games and leaders Formby White were not in action allowing Town Green to eat into their lead.
Great Crosby 1-5 Town Green
Birkdale United R v Formby JSC White
Town Green v Formby JSC Black
Birkdale United S v Southport FC Juniors
Redgate Rovers v Formby JSC White

National Awards' Search for North West Stars in Deaf Communications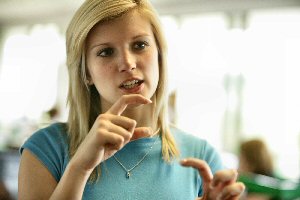 THE hunt for the North West's finest deaf communicators has begun as leading awarding body Signature launches its 4th annual awards. Regional nominations for the 2012 Signature Annual Awards, which recognises those who are making a positive contribution to the lives of the deaf community, opened on Wednesday, 8 February 2012. Forming part of Signature's celebrations to mark its 30th anniversary, the 2012 Signature Annual Awards; held later this year; is searching for the brightest stars in deaf communications. Signature is looking to uncover the inspirational stories behind teachers and learners from across the North West who help to break down barriers to communication that deaf and deafblind people regularly face. Alongside honouring the talents of North West teachers and learners, Signature is also looking for the individuals and organisations worthy of its national awards including Community Spirit, Communication Professional of the Year and the prestigious Joseph Maitland Robinson Award for Outstanding Contribution. Chief Executive of Signature, the leading provider of accredited sign language qualifications, Jim Edwards, said:- "Since the launch of the Signature Annual Awards in 2009 we have uncovered so many inspirational North West individuals and organisations that have shown a real passion for creating a society in which deaf and deafblind people have full access. Given the fantastic work that is being carried out across the country in improving deaf awareness I am certain there is still a wealth of talent in the North West waiting to be discovered. The 2012 awards will be an extra special event for Signature as we celebrate our 30th year, so as well as honouring the outstanding work of today we will also be commemorating the progress of deaf communications over the past three decades."

In 2011 the Signature Annual Awards discovered the exceptional achievements of people living across the region including Gary Taylor from St Helen's who won North West Teacher of the Year and Blackpool's Karen Watkin, who was North West Learner of the Year. Nominations for the North West Teacher of the Year and Learner of the Year awards can be submitted at:- signature.org.uk/awards, until Wednesday, 2 May 2012. Shortlisted nominees will then be announced on 16 May 2012, with the regional winners being unveiled on 13 June 2012. Each regional winner will progress to the national final later this year when the UK's Teacher of the Year and Learner of the Year will be chosen.