Blackpool Attraction Has Shelled Out For New Arrivals
Photographs by Patrick - VampHire.com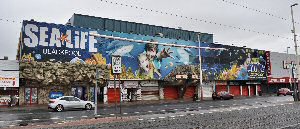 WE often get asked to go to Blackpool by representatives of many of its attractions and, as some of our readers know, we do sometimes head over the river and take a look at what is going on. This time what grabbed our attention was the arrival of new freshwater turtles to the seaside town's Sea Life centre, located on the Promenade, next to the Blackpool Tower. Well in fact it was more the email subject title:- "VIP Green Carpet Arrivals" that got our original attention!

The centre has created a new exhibit that is designed to be a sanctuary for many turtles who have outgrown their former homes and also some that have been rescued after being smuggled in to the UK through its airports and sea ports. Some of the illegally imported turtles might have come from Liverpool Airport and Manchester Airport. Sadly in recent years, customs officers have seen an increase in the smuggling of rare and endangered species.

In 2011 the WWF International said that the trade in animal smuggling was producing an estimated £6bn or more in revenues, which was often exceeded only by the drugs and arms trades. Often when any chain of payments has been traced, its illicit profits have often been found to be a major source of funding for civil wars, terrorist and militia groups, including al-Qa'ida. Also the profits have often, in part, been put back in to the system to further finance the snaring and slaughtering of other animals that are on the brink of extinction.

Blackpool's lucky turtles which have been save from this trade have now been able to join the other former pet turtles in the hopes that all the newly housed creatures can help to save some of the endangered species in the wild, via the Turtle Shelter's new breeding program.

Sea life Blackpool's General Manager, Jenn Hewton said:- ""s well as providing the ideal homes for a variety of freshwater turtles, it will be an educational display as well. The attraction will let visitors learn about the conservation needs of both freshwater and sea turtles. They have existed for at least 200 million years, but recent man -made changes to their eco-systems have resulted in several species becoming endangered. There will be giant turtle eggs, interactive games and even baby robotic turtles emerging from their shells. It will truly be a must see for all turtle fans, when fully completed!"

Already on display are Fly River or 'pig-nosed' turtles from Australia, Common Snapping Turtles and Alligator Snapping Turtles from the US; not forgetting False Map Turtles from the Mississippi River; Red Eared and Yellow Bellied Terrapins; plus Asian Soft Shell Turtles.

The specially designed attraction has been inspired by the shape and make up of turtles, with all rockwork, shelter roofs and materials taking reference from turtle shells, skin and structure.
Other features of the new exhibit include a special periscope that allows visitors to see what a turtle sees underwater and a magnetic maze challenge to navigate a baby turtle through, to safety. The maze will teach children about the dangerous hazards they could expect to face in the wild if they were real turtles!

On our visit we also took a quick look at the rest of the attraction, which houses a shark tank and many other fishy, and some crabby, enticements. For more information on ideas of where to go for Summer 2012, see the venues website. Also you can contact them if you have a Turtle or Terrapin you need re-housing.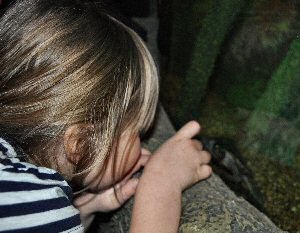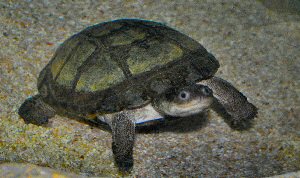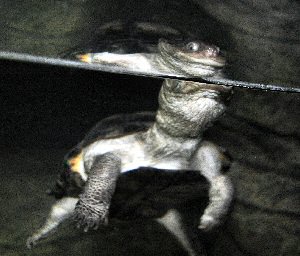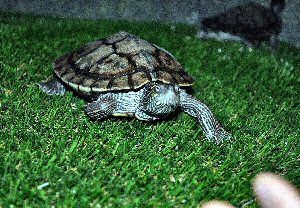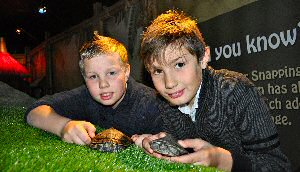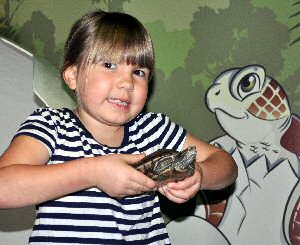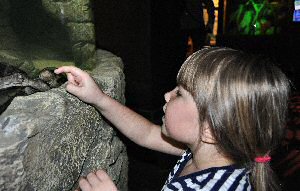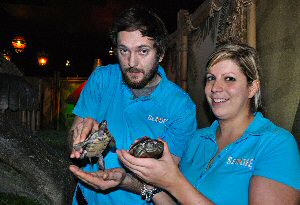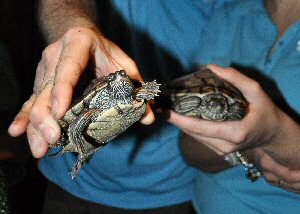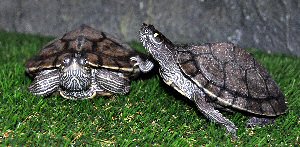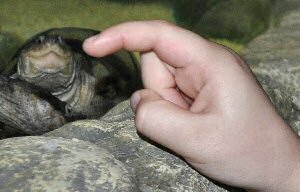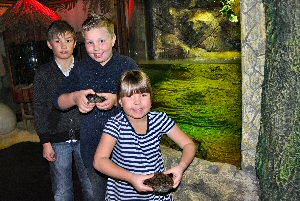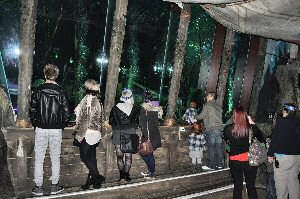 PAGE 1 of 2

If you like the photos, please order them and do not copy them. Keep this site online.... Click on here to find out how you can get your copy of these photos.