Fire Strike?

Photographs By Patrick Trollope.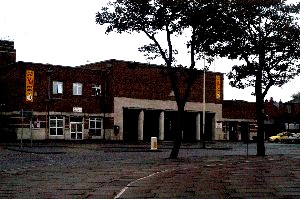 Southport and Formby Fire Stations may go on strike next week over pay and working conditions after a national vote was taken for national strike action. The vote that was cast was a staggering 87 percent YES. A Southport Fire Fighter told us "We are very saddened to do this and it one of the hardest things to do. We do not want to strike but feel it is the only way we can the government to take notice. People often think we just sit around and do nothing for most of the day. In fact we are always working hard. What you do not see is us doing inspections of buildings, dealing with visits to the station, giving basic training to the D of E students from schools as well a the scouts. Not to forget fitting smoke alarms and detectors. We also do training each day ourselves and drills day in day out. Each day we test the equipment, when each shift comes on. We also have lectures to keep up-to-date on current training and chemicals, not to mention road net works and other things that might seem like a simple tasks, but really take up a lot more time then people think. We also have to check all the roads, fire hydrants and that is just the start of the list. We do not sit around an play pool all day as some people think. We knew that our lives could be in danger when we signed up, but this is not about that. It is about realistic pay and better conditions. The pay structure is out of date for the current day and has not been updated for over 10 years." The FBU told us that "We want to see an end to professional Firefighters working a 48 hour shift at the fire station and then instead of going home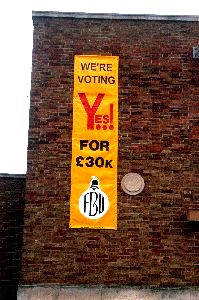 to their families, not going on to another place of employment to get enough money to make ends meet." If the government does not resolve the issue by the 29 of October, 48 hour walkouts will be commencing at 0900 to the 31 October at 0900 hours. If a resolution still had not come forward by then, then The FBU Executive Council has set the following dates for the initial periods of strike action.

0900 hours Saturday 2nd November to 0900 hours Monday 4th November (48 hours)
0900 hours Wednesday 6th November to 0900 hours Thursday 14th November (8 days)
0900 hours Friday 22nd November to 0900 hours Saturday 30th November (8 days)
0900 hours Wednesday 4th December to 0900 hours Thursday 12th December (8 days)
0900 hours Monday 16th December to 0900 hours Tuesday 24th December (8 days

The replacement service will by the Green Goddesses, as happened during the dispute last year. 24 army vehicles will cover Merseyside along with 10 Navy and RAF rescue units. Currently there are 42 fire engines and 20 specialist appliances in Merseyside. The FBU is not stopping the Army and other military services from using the equipment but unfortunately the training needed to use the equipment is too long and hard for the army to take on and it would be dangerous for them to use the equipment without training.

The FBU said "This (87%) is a phenomenal result and it shows the strength of feeling our members have towards winning this dispute. Not one Professional firefighter or Emergency Fire controller staff member took the decision to vote "yes" in this ballot lightly. Every single one of them knows only too well the risks involved in withdrawing their labour from an emergency service. Our members are absolutely determined to end the tradition of low pay in the fire service. Our members are demanding a Professional wage for the Professional job they do. All we are after is £400 per week take home pay which equates to £8.50 an hour." We were also told that the strike is not just about pay but conditions of work. "The government wants civilianize some jobs in the service as well. This so far has been overlooked and that would result in job losses and lowering of standards. This dispute is more than about pay."

Nick Raynsford, Minister responsible for the Fire Service, said:-

"If a fire breaks out in your home, you should get out, stay out and call 999. Do not attempt to tackle the fire yourself. There are a number of things that you can do that can help protect you and your family and prevent fires. Most importantly, fit a working smoke alarm on every floor of your home and take extra care when cooking chips or with hot oil."

Government advice is that during the fire action "The importance of knowing what to do in the event of a fire breaking out in the home is at the heart of the launch of a new fire safety campaign. One of the key messages was for people not to tackle fires on their own but to 'Get Out, stay out, call 999'.

There are a number of things that people can do to keep themselves and their families safe from fire. These include some tips to prevent fires before they start:-

Install working smoke alarms on every floor of your home;
Check batteries and if necessary replace them, in battery powered alarms;
Take extra care when cooking chips or with hot oil;
Make sure you extinguish cigarettes with care;
Never leave candles unattended;
Switch off unnecessary electrical appliances at night; and
Make sure matches and lighters are out of children's reach.
A recent survey highlighted a worrying three-fold increase in the number of people who said they would attempt to tackle a fire themselves during a fire brigade strike, compared to their behavior under non-strike conditions.

Disturbingly, those most at risk from fire were shown to be those least likely to call 999 during strike action."
St. Luke's Church, Organ Appeal.
Photographs By Patrick Trollope.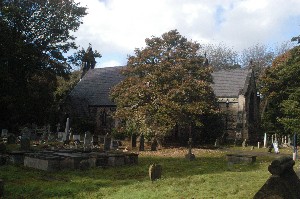 St Luke's Church in Formby held a open church on Sunday the 7 July. Organized by the PPC the church aims to raise funds to replace the existing pipe organ as the present one is now too difficult to play and maintain. To replace the existing pipe organ would cost an amount that is out of the question, so the church decided to go for a modern digital organ that can do the job as well and will be less costly to maintain. It will cost £18,000. But they still have to find the funds to do all this and the open day was one of the ways to help achieve it. Local musicians put on Organ, piano and other recitals and choirs sang in a bid to raise the much needed cash. Anyone who can help or donate cash is asked to contact Andrew Cox on 01704 879377 or June McGibbon on 01704 871244. The open day raised £1,200.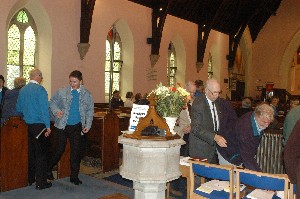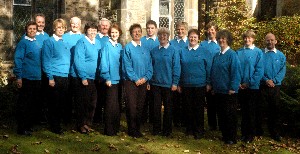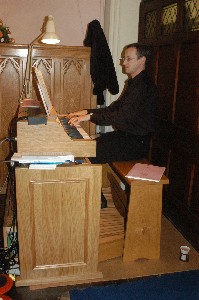 The new organ above and below the old organ sits with its soon to be replacement behind it.
Credit Card Fraud.
Following a long running investigation Merseyside Police cheque and Credit Card unit of the international crime unit, arrested and charged a former cashier of the Save petrol station on Liverpool Road, Birkdale, under suspicion of credit card fraud. It is alleged that between May and June of this year, Wesley Gananaprapasam who lives in London, defrauded more than 50 credit cards of loyalty card customers at the petrol station to the value of more than 50 thousand pounds. The 39 year old has been bailed and will appear at Southport Magistrates on Friday, the 1st of November on charges of Conspiracy to defraud the clearing banks and major credit card issuers.