Liverpool Cathedral launches Spring Event Guide
TITANIC commemorations, Twilight Tower opening and Voices of the Valley just some of the highlights this Spring An exhibition about the Titanic, exclusive access to the Cathedral bells, and a concert from the choir that performed with Eric Idle at Prince Charles' 60th Birthday celebrations are just some of the highlights in Liverpool Cathedral's new Spring Event Guide.

The Titanic commemoration service takes place on 15 April, and is supported by an exhibition 19 March to 16 April 2012, created by Cathedral archivists and focusing on links between the famous ship and the Cathedral. Late night tower openings return on Thursday evenings from 29 March, and new for 2012 is exclusive behind the scenes access to our famous bell chamber.

The musical offering is as outstanding as ever. Celebrate St David's Day in style with The Fron Welsh Male Voice Choir, Classical Brit nominees and the choir chosen to perform with Eric Idle at Prince Charles 60th birthday celebrations. They will be joined by mezzo soprano Kathryn Rudge on 3 March 2012.

If you are feeling in fine voice yourself, 'Come and Sing' Stainer's Crucifixion at a special public performance under the direction of the Cathedral's music team on March 31. The new guide also features information on our organ recital series and our annual Bank Holiday recital on 9 April 2012 by Organist Titulaire Prof Ian Tracey. Tudor Music from the Renaissance Music Group and the Chester Viols will fill the Cathedral on 25 March 2012.

There is also plenty on offer for families, with the Easter Eggsperience Tuesday, 10 April to Thursday, 12 April 2012, an Easter trail and craft activities run in conjunction with Merseyside Police.

From Monday, 2 April to Thursday, 12 April 2012, use all your senses to find out more about the Easter story and as you do, collect items to make a special Easter craft to take home with you. Before you leave, enjoy the Easter quiz trail located around the Cathedral.

This season is a time for reflection and this year we are encouraging people to take time out of their busy lives and be more reflective in prayer. During Lent and throughout Holy Week the international Chemin Neuf community will support our weekly cycle of worship by exploring prayer together in a creative way. Information on all of this is available in the online guide.

Choir that helped celebrate Prince Charles' 60th birthday to sing at Liverpool Cathedral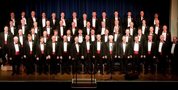 MUSIC lovers are invited to spend St David's Day with the Welsh Male Voice Choir that sang at Prince Charles 60th birthday party. The 60 strong Fron Welsh Male Voice Choir performed Always Look on The Bright Side of Life alongside Eric Idle at We Are Most Amused, a Comedy Gala to celebrate the 60th birthday of The Prince of Wales. They will perform a mixed programme at the Cathedral, including traditional and classic songs, plus Welsh Hymns.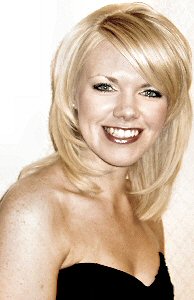 The Fron Welsh Male Voice choir was formed in 1947 and their Voices of the Valley CD reached number 1 in the Classic Album Charts in 2006. They have released four other albums since then, all of which have been critically acclaimed; Encore, Home and Memory Lane have all been nominated for Classical Brit awards. The choir performed the Welsh national Anthem at the Six Nations Rugby Competition, have toured the world including New York and Australia and have performed at the Royal Albert Hall as well as featuring on BBC's The Culture Show. The 3 March 2012 concert will also feature Liverpool-born mezzo soprano Kathryn Rudge. During 2011, Kathryn made her professional opera debut with the English National Opera at The Coliseum in the role of Cherubin in Mozart's The Marriage of Figaro, a role she will reprise in Autumn 2012 for Glyndebourne Touring Opera. Kathryn also performed as a soloist in Beethoven's 9th Symphony in the opening festivities at the Royal Festival Hall, London with the Philharmonia Orchestra conducted by Paul Daniel, CBE and has won numerous prizes. The concert is being held in aid of Age UK Wirral. Proceeds will go towards a new mini bus which will enable Age UK to transport more than 150 clients a week, increasing access to their services. Tickets are available from Liverpool Cathedral online.