Critical Mass - North West Visual Arts Open
THE first North West Visual Arts Open takes place from 2 March to 3 March 2012 in Liverpool. An exciting programme of free public events has been organised by galleries across the city to showcase and promote access to local and international artists and their work.

Not one but a further 2 North West Open Arts weekends are planned in Manchester and Cumbria/Lancashire in April and May this year.

Artists, galleries and studio groups based in these regions have organised clustered programmes of studio visits, talks, discussions, exhibitions, workshops and salons across three separate weekends.

The North West Visual Arts Open weekends have been organised to encourage artists and people interested in the arts from other towns and cities across the North West to visit new galleries, or places they haven't been for a while, to experience what the visual arts has to offer and current developments in artist's practice.

Dave Moutry, director and chief executive of Cornerhouse in Manchester said:- "The Liverpool visual arts scene continues to be one of the most dynamic and exciting in the UK, so it's fitting that the first North West Visual Arts Open is taking place in the city, with a wide variety of artists and galleries involved. We're looking forward to Manchester and Preston hosting similar events in the coming months."

Key highlights an event on Friday, 2 March 2012 at FACT (The Box), that will be a seminar called:- Cracking the Curatorial, running from 2pm to 5pm. It is FREE to attended.

Marking the launch of Open CuRate It, a 3 month programme of events designed to experiment with new models of curation and institutional engagement, this seminar questions the role arts institutions and new forms of media play in facilitating community connections and generating frameworks for public meaning.

At the Tate Liverpool, a tour called:- "Charline von Heyl: Now or Else" will take place from 3pm, for visitors who purchase an exhibition ticket, costing:- £7.20 or £5.40 concs. The event tour will will be lead by Join Gavin Delahunty, Head of Exhibitions. he will take you on a tour of Tate Liverpool's latest exhibition. Distinctive, imaginative and always surprising, Charline von Heyl's work offers a fresh and exciting approach to the world of abstract art. Von Heyl is at the forefront of a new generation of abstract painters who have rejected late modernism's emphasis on a singular signature style. This is the first major exhibition of the artist's work in the UK and features 42 large canvasses and a number of unique works on paper in Liverpool's The Bluecoat, a private view of "Topophobia" will be held from 6pm to 8pm. Topophobia is an exhibition about fear of place. 10 artists - Anne Eggebert, Matze Einhoff, David Ferrando Giraut, Polly Gould, Marja Helander, Uta Kogelsberger, Abigail Reynolds, Almut Rink, Emily Speed and Louise K Wilson - respond to this intriguing subject through drawing, video, painting, photography sculpture, sound and installation. Please contact the Bluecoat for more information."

In the Arena Gallery, they will be holding an event called:- "Acetate Steps", again another private view. It will take place between 7pm to 9pm. the exhabition is a collaborative installation by Arena artists Niamh Crimson and Carol Ramsay with sound by Iain Yell. Digital technology has replaced the cassette tape but can we ever forget the pleasure taken in 'taping' the Top 40 from the radio on a Sunday night or making a mix tape of favourite songs for the one you loved? Join us for a celebration and a reinvention of the joy of tape.

In the Elevator Café & Bar an aftershow party will be held that includes DJ set by The Coral's Nick Power. That will run from 9pm till midnight! For further information visit:- northwestopen.wordpress.com.

On Saturday, 3 March 2012... Agin at the The Bluecoat, in their Bluecoat Open Studios, running from 10am to 6pm, will be a free event as part of the weekend's city-wide focus on revealing more about contemporary artists' practice, some of the Bluecoat's creative community artists open their studios to the public.

In The Royal Standard, a talk will be held by artist Oliver Braid, from 2pm to 3pm. Agin this will be free. If you did not know who he is, last year Oliver embarked on a mission to develop relationships with the 5 most attractive young male undergraduates from Glasgow School of Art, in the hope of better understanding his interactions with other men. The documentation and interpretation of these encounters form the basis for his new work My Five New Friends. Join Braid, and writer and Art-psychotherapist Stephen O'Toole, on the final day of the exhibition, for a talk about the project.

The Bluecoat will also be hosting a workshop called:- "Reactor micro-projects" that is part of The Royal Standard Dialogues programme. It takes place from 4pm to 6pm, and also will be FREE!!! Reactor is an art collective that creates projects in which audiences become active participants. Reactor leaves no room for the passive observer, creating work in which, rather than being forced, active engagement becomes the norm. Group dynamics and social interaction come to the fore, as participants immerse themselves in an unknown that invites risk-taking and a heightened sense of reality. You are invited to experience the results of a day-long workshop, in which Reactor will have worked with participants to develop a series of micro-projects.

In the Wolstenhome Creative Space, a closing party will be held called:- "Fixation" runing from 7pm to midnight. Wolstenholme Creative Space opens its doors for 1 last chance to see current exhibition Fixation, curated by Joe McNulty. Focusing on the nature of obsession, Fixation presents work from a variety of sources in an exhibition that is diverse but cohesive in theme and media, producing a focal point for dialogue and reflection. Come and join us for an evening of drinks and interesting sound performances!

For further information about what's on all the events visit:- northwestopen.wordpress.com today!

World Book Day event is out of this World!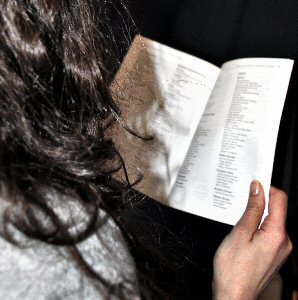 LIVERPOOL will celebrate World Book Day with an evening dedicated to the works of Polish science fiction writer Stanislaw Lem. On Thursday, 1 March 2012, at Toxteth Library Merseyside Polonia presents Lemistry; a book celebrating the great Polish writer's legacy. Attending the event will be 2 special guests:- award-winning screenwriter Frank Cottrell Boyce and the science fiction specialist Andy Sawyer, who both collaborated on the book.

Cabinet member for culture and tourism, Councillor Wendy Simon said:- "This event has already been a huge success across the UK but this is the first time it will be held in Liverpool. It is great for the city to be celebrating World Book Day with such renowned authors and writers."

Merseyside Polonia was set up in 2008 to strengthen bonds between Polish people and local residents and encourage friendships between people of different cultural backgrounds. It has been a huge success giving people the opportunity to get to know Liverpool's Polish community better and enjoy Polish and international culture, films, food, art and now science fiction.

Gosia McKane from Merseyside Polonia said:- "It's very touching to see how many people Stanislaw Lem influenced through his writing and, that in spite of censorship, his work reached to the West. It will also be a great privilege to host Frank Cottrell Boyce who will talk about his Lem inspiration."

Author of the twice-filmed novel Solaris, Stanislaw has many titles, accolades and credits to his name, but his influence is felt more widely than his name is known. Lem is the inventor of virtual reality, nanotech-warfare, eBooks and The Sims computer game to name but a few. Lem died in Krakow on 27 March 2006 at the age of 84 due to heart disease.

The evening will finish with a chance to see an American short animation based on one of the stories by Lem. There will also be time for questions and discussion as well as chance to buy some of Lem's books in English translation.

The event is free to attend and there will be tea, coffee and biscuits available on arrival.
Developer chosen for £25m housing boost
LIVERPOOL based company Leader1 (Liverpool) Ltd has won a contract with Liverpool City Council to refurbish houses and build new homes in the city. The contract, which is subject to the completion of a legal agreement and it will see £25.6m invested in refurbishing 149 houses as well as building 50 new homes. The properties involved are in the Granby Four Streets area, Webster Triangle and Arnside Road. Leader1 (Liverpool) Ltd, are to be awarded the contract following a tender process which invited proposals to regenerate neighbourhoods following the withdrawal of the Government's Housing Market Renewal funding. The City Council has been looking at developing innovative approaches to housing and Leader 1 (Liverpool) is part of this approach. Their refurbishment and new build scheme forms part of a wider housing plan to deliver housing renewal in designated Neighbourhood Renewal Areas in the inner core of the city. It will involve refurbishment of homes to a good 'Eco standard' for sale and rent in a range of 2 bedroom to 5 bedroom sizes, as well as improvement to local streets. Work is expected to start in May and take about 3 years. Local residents shared their ideas with Leader 1 to develop the scheme during the tendering process. Ongoing proposals to involve local residents in the project include holding 'recruitment open days' to employ local 'refurbishment teams.'

Liverpool City Council Leader, Councillor Joe Anderson, said:- "The partnership between Leader1 (Liverpool) and ourselves offers the potential to bring massive benefits to neighbourhoods in need of renewal in Liverpool." In tough economic times, it is more important than ever that we find creative ways to work with the private sector and bring in the investment so vital to our future. The city council is always looking at new ways of driving forward regeneration, improving housing and delivering major schemes for the benefit of our residents."

Councillor Ann O'Byrne, Cabinet Member for Housing and Community Safety said:- "I am absolutely delighted that Leader 1 (Liverpool) is going to invest significantly in our neighbourhoods. They have worked closely with local communities about what type of housing is wanted and they can look forward to much improved homes in the future."

Paul Iredale, a Director of Leader1 (Liverpool) Ltd told us:- "I believe that this is a fantastic opportunity, not just for ourselves, but for the whole of Liverpool. We are delighted that we can be part of the Council's housing renewal plans and we hope that this pilot scheme can be repeated elsewhere in the city, our priority is to get this project up and running first. In the main, these are great houses, which when extensively refurbished and the areas renewed, will make fantastic homes and neighbourhoods for those families wanting for a property of their own. It is important to point out that this project is not just about refurbishing empty houses. A priority for us, going forward, is to continue our dialogue with the local people, businesses and organisations to deliver an effective, holistic regeneration plan."

Leader1 (Liverpool) Ltd has the financial backing of The William Pears Group who also offer added expertise and experience in dealing with Victorian housing refurbishment projects.

Chris Wheatcroft, Director of Residential Estates at William Pears explained:- "Our long term commitment to the City of Liverpool, Leader1 (Liverpool) Ltd and Liverpool City Council is to further future growth and development, particularly in the area of housing and regeneration. We are committed to use local craftsmen and businesses. Our investment will directly benefit Liverpool people and local families, bringing these properties back into use and we look forward to getting started on the ground. We have further plans to assist Liverpool City Council, to deliver regeneration on a comprehensive basis in these areas, and we will be sharing these plans with the Council soon."