Have your say on our foundation trust plans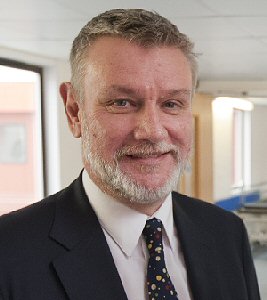 PATIENTS and the public are being offered a bigger say in how hospital and community services are run across north Sefton and West Lancashire.

They are being asked to comment on plans for Southport and Ormskirk Hospital NHS Trust to become a foundation trust later next year (2013).

Foundation trusts are part of the NHS family and were created to put decision-making about healthcare into the hands of local people.

They are run as membership organisations and foundation trust members perform several important functions including:-

► Influencing how health services the Trust is responsible for are run through greater involvement and ownership.

► Contributing to developing new services or improving existing ones.

► Becoming a Trust governor and working closely with the Board of Directors to deliver the very best in health care for local people.

Chief Executive Jonathan Parry said:- "All trusts like ours must become a foundation trust and we want local people's views and support to make this possible. As well as providing hospital services in Southport and Ormskirk, our Trust is also responsible for the North West Regional Spinal Injuries Centre and many community health services for adults such as district nursing. So, I cannot overstate the importance of this application for foundation trust status if we are to maintain and continue to develop health services that remain local for our patients."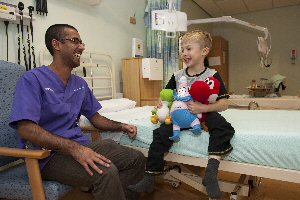 Mr Parry is hosting a number of public meetings over the coming months, which are listed below, where local people can learn more and have their say about the Trust's plans. People can also make their views known by visiting the Trust website at:- southportandormskirk.nhs.uk. Alternatively, they can request a copy of the consultation document from:-

The Foundation Trust Team at Southport and Ormskirk Hospital NHS Trust, Southport and Formby District General Hospital,
Town Lane, Southport, Merseyside, PR8 6PN

Or email them at:- soh-tr.communications@nhs.net.

Consultation responses can be completed online but the Trust will pay the postage for people returning the responses by post.

Sir Ron Watson CBE, chairman of the Trust, added:- "By contributing to this consultation people will also have the opportunity to sign up for membership of the foundation trust. We hope to have recruited more than 2,500 public members by spring next year which will be a marvellous foundation on which to build our new trust."

► Chief Executive Jonathan Parry will be hosting a number of public meetings in March and May where local people can learn more and have their say about the Trust's plans. They are:-

► Formby - Monday, 12 March 2012, at Formby Christian Fellowship, 93 Church Road, Formby L37 3NB - from 6.30pm.

► Ormskirk - Monday, 19 March 2012, at Ormskirk Civic Hall, Southport Road, Ormskirk, L39 1LN - from 6.30pm.

► Tarleton - Tuesday, 27 March 2012, at Our Lady's Church Parish Centre, 152, Hesketh Lane, Tarleton, PR4 6AS - from 10.30am.

► Skelmersdale - Tuesday, 15 May 2012, at West Lancashire College, Skelmersdale Campus, WD8 6DX - from 1pm.

► Southport - Thursday, 17 May 2012, at Family Life Centre, Ash Street, Southport, PR8 6JH - from 2.30pm.
Anti-terror raids have taken place on Merseyside
5 anti-terror raids have taken place on properties in Merseyside and Leicestershire on Tuesday, 28 February 2012. This has shocked many locals in those areas, raising questions about safety. Police have stressed that thery have:- "absolutely no evidence to suggest that anyone in the community, or surrounding areas, are at immediate risk as a result of this investigation." Officers from the North West Counter Terrorism Unit, run by Greater Manchester Police, executed search warrants under the Terrorism Act. We have been told that 4 of the 5 raids had taken place on Merseyside and had been supported by officers from the Merseyside Police.

"There are places I remember all my life"
THE childhood homes in Liverpool where Beatles John Lennon and Sir Paul McCartney grew up; and where they later rehearsed and wrote songs, including their first No.1 hit called 'Please, Please Me' have now been listed Grade II by Heritage and Tourism Minister John Penrose. 'Mendips', the 1930s semi-detached home where John Lennon lived for 17 years, and the terraced house in Forthlin Road where Sir Paul McCartney lived for nine years, have been listed on the advice of the Government's expert advisors English Heritage. Both properties are currently owned and managed as visitor attractions by the National Trust. Applications to list the childhood homes of the other Beatles, George Harrison and Ringo Starr, were turned down on the basis that they had been altered and modernised, to such an extent, and had so little association with the group's early development, that they could not be regarded as listable. An application to list the Gate piers and Gates (which are in fact replicas of the originals) to the former children's home Strawberry Fields was also turned down. The children's home itself was demolished some years ago.

During a visit to Liverpool today, John Penrose said:- "It's almost impossible to overestimate the significance that The Beatles had; and continue to have - on western life and culture since they first came together in the early 1960s. These houses, unremarkable from the outside, have been painstakingly preserved and restored so that visitors today can get a real sense of how life must have been for the group as they were starting up. They certainly merit the extra protection from demolition and development that listing provides, and will I hope continue to be places of pilgrimage for Beatles fans, young and old, for many years to come."

Emily Gee, Head of Designation at English Heritage said:- "We are delighted that the Minister has listed these two evocative houses where Lennon and McCartney developed their talents and created The Beatles. Listing celebrates special interest, and in the case of Mendips and 20 Forthlin Road they possess extraordinary historic and cultural interest for their strong connections with these renowned British musicians."
Letters To Editor:- "Help for weekends Race in Southport"
"WE are looking for more marshall for the Southport 10k run in support of AgeUK and their campaign to help our local elderly keep warm in the winter, this Sunday, 4 March 2012. Also has anybody got a "walled" gazebo, I can provide the outdoor stretches/massage etc from?" David Gibbons. If you can help call:- 01704 578 748. Click on here for more about the race.
Merseyside property company liquidated for making false claims

MODO Homes Group Ltd, was a Merseyside based company that has been found to have obtained payment from investors on the basis of false representations, so it has now been wound up, in the public interest, following an investigation by Company Investigations of The Insolvency Service. if you do not know who they are, The Insolvency Service exists to provide the framework and the means for dealing with financial failure in the economy and with the misconduct that is often associated with it.

The investigation found the company operated an investment business by claiming it was authorised to offer properties for sale on behalf of lenders disposing of distressed properties. It required investors to pay a reservation fee for a particular property before they could see it. The company misled investors and failed to provide the service represented by:-
► Requiring the payment of the reservation fee before releasing the address details which prevented investors from carrying out proper due diligence checks to verify the details of the investment offer.
► Failing to inform investors that the fee was non-refundable by not providing a copy of the company's terms and conditions, until after the fee was paid over.
► Failing to provide invoices and receipts, and failing to answer communications from investors.
► Failing to provide access to properties to surveyors retained by investors.
► Marketing properties without the authorisation of the owner.
► Collecting multiple reservation fees from different investors for the same property.

The investigation also found there was no evidence that any of the investors had been able to progress the property transaction to completion. The company failed to provide any accounting records relating to its trading, which the directors said had been mistakenly thrown into a skip by workmen carrying out some work on their home. The company's bank records show that it had received £454,737.

Commenting on the case, Investigation Supervisor Colin Cronin said:- "Modo Homes Group Ltd raised money from investors on false representations and then made it very difficult for investors to contact the company to progress the property purchase. These proceedings show that the Insolvency Service will take firm action against companies and directors which operate in this way."
More seating to be added on main line routes
IT is official that extra seats are to be introduced on trains into several major UK cities next year, including those from Liverpool. Some 12,000 seats will be added to trains into Leeds, Sheffield, London, Birmingham, Manchester, Liverpool, Newcastle, Glasgow and Edinburgh. Also announced this week was the fact that not only would the new carriages would help reduce overcrowding on main line trains, but also that the maximum speeds will be raised from 100 mph to 110 mph by London Midland. The move is part of wider plans by the government to introduce 2,700 new carriages on to the UK's rail network by 2019. Let us know what your views are on this, by emailing us via:- news24@southportreporter.com.