LFC throw support behind Oliver King e-petition
JACK Morrison, Councillor for Wavertree, has set up a Government e-Petition calling on the Government to take action on Sudden Arrhythmic Death Syndrome. It says:- "We call on the Government to take action on Sudden Adult Death Syndrome (SADS). SADS can go on undetected, and is something which can affect people aged between 12 and 35 years old. It can be detected by simply having an ECG test. The Oliver King Foundation was set up following the death of Oliver King, a 12 year old boy who died in Wavertree of SADS. We call on the Government to introduce defibrillators to all public buildings by 2017, and provide staff with the appropriate training. We also call on the Government to offer all people aged between 12 and 35 a simple ECG test, which could reduce the current death rate of 12 young people a week."

Cllr Jake Morrison, creator of the e-petition and a Patron of The Oliver King Foundation said:- "I've been working with the family over the past few months, and they are doing invaluable work to raise awareness of this silent killer. What the foundation is calling for is simple, we want all 12 to 35 year olds to have an ECG at some stage, with the aim to reduce the death rate of 12 young people a week. This e-petition is the best way of getting the Government's attention, from which we can then press for legislation. I want to see all public buildings, specifically Schools and Sports Centres, equipped with an adequate amount of defibrillators on site, by 2017. It is great news that the e-petition is gaining attention already, but we need to increase the amount of signatories for the Government to take notice. It is clear by the amount of signatures we have received already, that this is a cause close to people's hearts. If the work of the Foundation can save the life of one young person, it will be a huge success. From what I hear of Oliver, from his parents Mark & Joanne, he was a young boy much loved by everyone who surrounded him. I'm delighted and proud that Mark & Joanne have asked me to play a part in this cause. The Government need to take action on this silent killer as soon as possible, it is not an unreasonable request."

Mark King, Oliver Kings Dad, said:- "We want to bring awareness out about SADS. We need to get these defibrillators in Schools and Screening introduced to save young peoples lives. If this e-petition can raise awareness nationally, that can only be good."

Adding to the e-petition, a statement from Liverpool Football Club was issued that said:- "Liverpool Football Club supports the Oliver King Foundation e-petition that calls for the locating of defibrillators in all public buildings. Many lives could be saved by this simple action and by raising awareness of Sudden Arrythmic Death Syndrome (SADS). They are very easy to use and the earlier that they are used the greater the chance of saving a life. Dr Zafar Iqbal (Liverpool Football Club, First Team Doctor)."

If you do not know anything about The Oliver King Foundation and want to find out more, visit:- theoliverkingfoundation.co.uk.

Should you want to sign the The Oliver King Foundation – SADS – e-petition you can do so by clicking on this link.

JLA Launch New Competition - Win Back the Cost of your Holiday!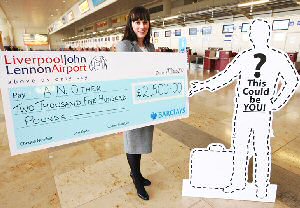 WITH everyone looking for a great bargain when booking their holidays, Liverpool John Lennon Airport (JLA) has launched a fantastic holiday competition for 8 lucky passengers and those travelling with them. Each week for the next 8 weeks, the Airport will be offering passengers the chance to win back the cost of their holiday by entering a competition. The prize for the lucky winners covers holiday costs up to the value of £2,500 including the cost of flights, accommodation, transfers and even car hire for the prize winner and those travelling with them on the same booking. To be in with a chance of winning, passengers must book their holidays since 12 March up to 4 May 2012, travelling from Liverpool John Lennon Airport before 28 October 2011, to any one of over 60 destinations currently available from the airport and correctly answer a simple question. Visit liverpoolairport.com/win for more information.
WANTED - DANIEL O'NEILL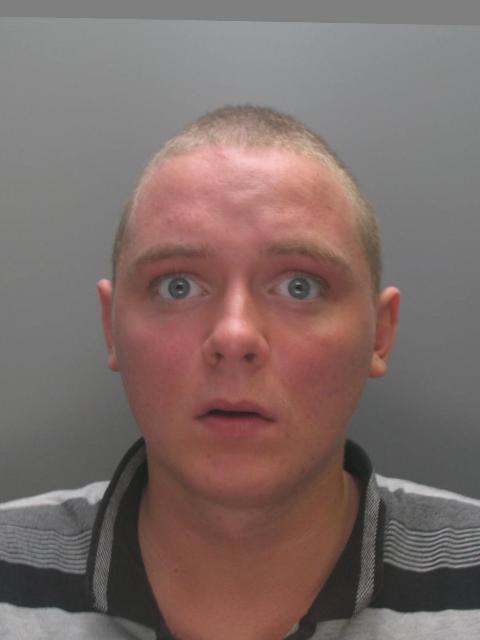 MERSEYSIDE Police are appealing for information to help trace the whereabouts of an 20 year old Maghull man who is currently wanted in connection with a serious assault. Daniel O'Neill, of Park Lane, Maghull, is also wanted in connection with an allegation of a serious assault on Sunday, 12 February in Maghull. O'Neill is described as being white, 5ft 10 ins tall of a slim build. He has closely shaven light coloured hair. Officers would like to speak to him in case he has information that could help their enquiries. Officers in Sefton urge O'Neill or anyone with any information about his whereabouts to call Merseyside Police on:- 0151 777 3810 or Crimestoppers anonymously on:- 0800 555 111.