Synexus are seeking type 2 diabetic patients in Merseyside with a history of heart related problems
SYNEXUS, the world's largest multinational company dedicated to the successful recruitment and running of clinical studies, is currently recruiting patients in Merseyside for a study which may help reduce the risk of heart related problems in patients with diabetes.

Diabetes is a long-term condition caused by too much glucose, a type of sugar, in the blood. Compared to those without the condition, people with diabetes are 5 times more likely to develop heart failure and cardiovascular disease and are more likely to have a stroke. Heart attack, heart failure and stroke are major causes of death and disability in people with diabetes, accounting for 52% of fatalities in people with Type 2 diabetes.

The study that Synexus is running is assessing a currently licensed medication that may help reduce the risk of heart related problems in patients with diabetes. The study may be suitable for those who:

► Are aged 50 years or over.

► And have Type 2 Diabetes diagnosed for longer than 3 months.

► And have a history of heart related condition.

The medication being assessed is to be taken in addition to any existing medication that patients are taking. Changes to their current treatment regime is not required.

Synexus is currently recruiting patients for this study at all seven of its Dedicated Clinical Research Centres in the UK, one of which is located in Merseyside. Those who would like to find out more or are interested in participating in this study should call:- 0151 550 9951 and quote the relevant reference number:- Ref. code 6121.

There is no obligation for people to participate and if they do decide to take part, their GP will be kept fully informed of their involvement. Patients will be reimbursed for all reasonable out of pocket expenses if they are accepted onto the study.

Synexus has many years experience in conducting a wide range of clinical studies. The purpose of a clinical research study is to answer important questions about a new medicine, for example: does it improve a person's health and which dose of the medicine works best?

Each year, thousands of patients take part in clinical studies at Synexus' Dedicated Clinical Research Centres. There are many different studies running at each of the Centres throughout the year including potential treatments for conditions such as osteoporosis, smoking cessation, high-cholesterol, insomnia, vaccines, asthma and childhood eczema.

Participating in a Synexus clinical study means patients receive increased medical attention and may benefit from medications that aren't yet available to other sufferers of their condition, while making a positive contribution to the health of future generations.

For more information about Synexus and the other studies that it is currently conducting visit:- improvinghealth.com.
Kevin Waterworth is wanted by GMP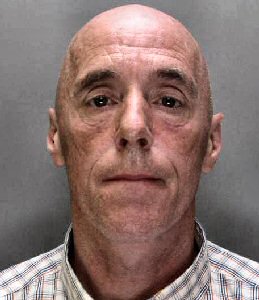 GREATER Manchester Police (GMP) have issued the above picture of a man that they wanted following a burglary in Wigan at the house of a disabled pensioner. Kevin Waterworth, who is reported to have been born on 23.10.1956 and thought to have links to Merseyside. Detectives believe he has vital information in relation to the investigation they are conducting. Sometime between 12.30pm and 4pm, on Thursday, 25 November 2010, burglars targeted a house on Wigan Road. The offenders smashed through a number of locked doors and ransacked the rooms. Nothing was taken. The 90 year old woman was out at the time. Police Constable Philip White said:- "This offence continues to haunt the victim, who was already a vulnerable person when this happened. We have carried out a number of inquiries and now believe that Waterworth has vital information. Anyone in Knowsley in Liverpool or in Wigan who knows where Waterworth is needs to make contact with us."
Anyone with any information is asked to call GMP on:- 0161 856 7147 or call the independent charity Crimestoppers anonymously on:- 0800 555 111.

It was 50 years ago
KNOTTY Ash community centre is to host a special gala concert to celebrate 50 years since The Beatles played there. On 17 March 1962, 4 relative unknowns took to the stage at the then Village Hall to wow the crowds. Now 50 years on some of today's young hopefuls will take to the stage to remember a great night in Liverpool's musical heritage; the anniversary of the birth of one of the most famous groups in the world. Cabinet member for culture and tourism, Councillor Wendy Simon said:- "This is an historic venue which once hosted the biggest band ever. We hope the evening will be a great success and who knows we may even find another Fab Four among those playing at the gala concert."

Also on the bill 50 years ago was another local group, Rory Storm and The Hurricanes and their then drummer Ringo Starr, who later replaced Pete Best to form the line up we all know today. The Village Hall's week of celebrations started on Monday, 12 March and runs through to Saturday, 17 March 2012, including a look at the fascinating history of Knotty Ash and its surrounding areas. The programme is part of a year long series of events happening across the city to mark the 50th anniversary of the Birth of the Beatles. Further information about all events taking place including times and costs (where applicable) can be found on:- VisitLiverpool.com.

Local groups performing have made extensive use of a media suite housed at the community centre. The suite was installed in 2009 as part of a £215,000 refurbishment of Knotty Ash community centre and is cited as a major factor in a significant drop in crime in and around the area.

List of events:-

► Thursday 15 March 6pm to 8pm - Alan Martins 'Mouse on the Move'. Painting to specially chosen Beatles tracks.

► Friday 16 March 6pm to 8pm - 'The Amazing History of Irish Music'. Ian Prowse presents his Master of Arts Thesis, facilitated by Dr Stuart Borthwick, Liverpool JMU, sponsored by Merseysideacme.
Cyber crime team to tackle organised tax fraud
A new cyber crime team to tackle tax fraud by organised criminals more proactively has been launched by HM Revenue and Customs (HMRC). The newly-created specialist cyber crime team will protect the exchequer from attempted fraud by cyber criminals who are using increasingly sophisticated ways to target HMRC's repayment systems. The team is designed to protect both HMRC and taxpayers from organised criminals and will build on HMRC's existing cyber counter-fraud capability and existing investigation and intelligence work and is a key element of HMRC's Cyber Crime and Security Strategy. Recruitment of high calibre technical experts, analysts and investigators will protect HMRC and its customers from fraud using technology funded by the National Cyber Security Programme. The new cyber team will provide HMRC with a better awareness of the nature of the threat by using specialist forensic tools to exploit intelligence. Giving expert advice on keeping HMRC services secure, they will provide technical expertise to our criminal investigators and present real-time intelligence to our operational risk and security teams. David Gauke, the Exchequer Secretary, said that:- "As more and more of HMRC's systems move online, cyber criminals will look to exploit any opportunity to attack the repayment system. HMRC is getting ahead of the curve – taking forward what it is already doing in a better way. In the last year alone, customers reported over 200k bogus emails purporting to come from HMRC and, as a result, HMRC shut down close to 1,000 bogus websites."

The new team comes as a result of the Government's £917m spending review investment to tackle tax evasion, avoidance and fraud from 2011/12, which aims to raise an additional £7bn each year by 2014/15, and funding from the national Cyber Security Programme. As well as the creation of the specialist cyber crime team, HMRC will be deploying more technology to stop criminal behaviour in real time. Francis Maude, Minister for Cyber Security, said:- "The Cyber Security Strategy set out the Government's commitment to build a more trusted and resilient digital environment and protect the public from online fraud as we move more services online. This new unit will play a vital role in tackling online organised tax fraud and we have committed National Cyber Security Programme funding to it to ensure we are better prepared to deal with cyber threats and are better able to protect the public and businesses online."