Speke Hall Concert Searches for Liverpool Talent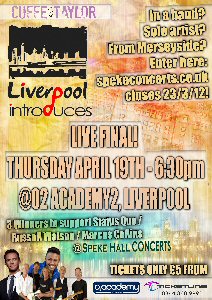 THE world class stage of this summer's Speke Hall Concert will be the platform for winners of a competition especially for the people of Merseyside, giving them the chance to play alongside the likes of Status Quo and The Christians.

Concert promoters Cuffe and Taylor will be inviting the talented people of Merseyside to register online for a chance to showcase their musical ability. A spokesperson for the event said:- "Everybody knows that Liverpool is the home to some of the most talented musicians around, and we want to give some of that talent the chance to perform on a stage alongside the artists such as Status Quo and Russell Watson. We do something very similar on one of our other concert locations, and it never fails to shock us just how much raw and unsigned talent is out there just waiting to be discovered."

Liverpool Introducing… will be held at the prestigious Liverpool O2 Academy in front of a live audience. After what will no doubt be a painstaking deliberation, the panel will choose which of the acts will go on, to perform on the same stage as the artists who are headlining at Speke Hall Concerts.

As part of the application process, applicants are asked to submit a YouTube link of their performance to the Speke Hall Concerts website, before Friday, 23 March 2012. The acts will be shortlisted by a panel of industry specialists, and invited to perform at the Liverpool Introducing… final on Thursday 19 April, 2012.

For further information and details on how to enter please visit the website.
Tickets for the final of Liverpool Introducing… are priced at just £5.00 for general admission and went on sale on Monday 5 March at 09:00am, and available in person from O2 Academy box office, Liverpool.

SOUTHPORT FUN FEST AND 5K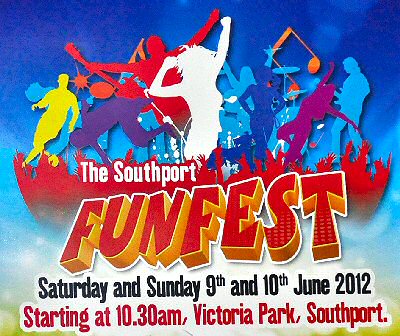 THE Southport Fun Fest, a 2 day event of fun and games, will be taking place on 9 June to 10 June 2012. Amongst all the other exciting events taking place over a period of 2 days, there will be 2 arenas with demos inc a dog display. Morris dancing, junior football competitions, car owners may be interested in the Ford Sidevalve Owners, local radio station, market stalls, catering units, W.L.M.V. Trust & helicopter, 3 stages with live music, fairground rides, and many other attractions. By entering the Fun Fest 5k you can gain free admission to all the events on that day. For information about the Fun Fest visit their website.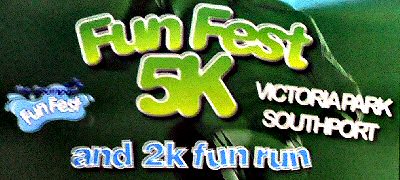 FUN FEST 5K & 2K Family Fun Run:- The Fun Fest 5k road race will be taking place on the 2nd day of the Fun Fest (10 June 2012). There will be 2 races, the first of which, starting at 9am, is the Family Fun Run 2K course within the park. The 2nd race is a 5K course, an opportunity for local runners of any ability to test their fitness on this fast, flat course incorporating Victoria Park; home of the famous Southport Flower Show, and surrounding pathways as part of the course. More information available at:- funfest5k.co.uk.

If you fancy a challenge and you are new to running, an easy way to prepare yourself for the 5k race is to join the FREE beginners running club. Meeting at Dunes foyer, Splashworld, Southport every Wednesday at 6.30pm. The programme is suitable for adult complete beginners, starting with run/walk sessions and will help to prepare people for their first 5k race. All welcome. Running is a great, free way to get fit and people can gradually build up their distance. Hopefully, now spring is about to arrive, more people will be encouraged to get out there! Entering an organised run is a great incentive for keep up the exercise and gives you a goal to work to and running with others in a group is really enjoyable. 5K is an easily achievable distance for the beginner and a great way to test you fitness and time if you are a more experienced runner. Contact Sarah for further information on:- 07747615216 or call in to:- Natterjack Running, 159 Eastbank Street, Southport, PR8 1EE for full details.