2012 Budget
THE budget is always a challenge, with winners and losers on all sides and this year it is just as controversial as ever. On 21 March 2012, The Chancellor of the Exchequer, George Osborne has told the House of Commons what the Budget for 2012 is for the year ahead. The new UK Budget sees both drinkers and smokers feeling the pain, as he attempts to balance the books by offsetting the loss of revenue resulting from raising the income tax threshold for millions of workers. It is thought this rise in the income tax threshold will cost the Treasury £3bn a year. The Chancellor confirmed that there will be further rises in duty on no change in alcohol duty and it will be further rises in duty on cigarettes and alcohol. So no surprise CAMRA has launched a campaign against it, saying: - "Beer drinkers rocked by tax man swallowing a 3rd of every pint!" and are asking its members and the public to back e-petition to scrap beer tax escalator.

2012 budget identified broadband as one of the government's 4 major infrastructure priorities, alongside railways, roads, water and clean energy. Yet critics say the promised improvements fall short of the investment needed to compete with better infrastructure abroad. So in part of his budget speech, Chancellor George Osborne announced that the new £50 million fund that has been created to bring ultra-fast broadband to additional, as yet unnamed, UK cities would be going to help ten winning cities to become "ultrafast broadband cities." In 2011 Liverpool was declared the 5th slowest 3G mobile broadband cities by Top10.com, yet it has one of the most active areas in Europe for digital development and programming, so a lot of attention was focused via Merseyside businesses on the governments ambitious plans for 'digital city'. Liverpool was not listed in the 10 and worryingly now Birmingham, Bradford, Bristol, Leeds, Manchester, and Newcastle are now being promised ultrafast broadband speeds. Will Liverpool lose out again to Manchester? Yet in his budget speech, Osborne also announced that a further £50 million fund would be created to bring ultra-fast broadband to additional, as yet unnamed, UK cities. So Liverpool might still get help, unfortunately details were scant as to who can apply and what would be needed to be submitted in any applications for funding, if required. Is hope still there for Liverpool's internet future? On a positive note for Liverpool's digital future, the "Video Games Tax Relief" will also benefit significant industries in both Liverpool and Manchester.

Also affecting Liverpool and its surrounding areas was another increase in the damaging Air Passenger Duty (APD). Peel Airports, owners of Liverpool John Lennon Airport and Robin Hood Airport Doncaster Sheffield, believes that the Government has yet again turned its back on an industry that has the ability to help kick-start regional and national economies. Craig Richmond CEO of Peel Airports Limited commented:- "It never ceases to amaze me that a Government that 'talks the talk' about a budget that backs business, can at the same time fail to 'walk the walk' by then doing the opposite. We should be talking about scrapping APD completely if we want any chance of helping the aviation industry to generate improvements to the economy through more jobs, more investment and more visitors to the UK, yet here we are facing increases both this year and next. Our European competitors will undoubtedly be celebrating this news."

Peel Airports also echoed the sentiments of the CEO's of easyJet, Ryanair, IAG and Virgin Atlantic who have expressed their own dismay at the Chancellor's budget increases for APD.

Carolyn McCall of easyJet, Willie Walsh of IAG, Michael O'Leary of Ryanair and Steve Ridgeway of Virgin Atlantic, jointly said:- "At a time when the Government talks about creating jobs and growth, its blinkered insistence on further increases in Air Passenger Duty achieves precisely the opposite. Youth unemployment is at record levels. Inbound tourism is a major employer of young people, but international visitors are being turned off the UK because of the exorbitant level of APD - which is by far the highest air travel tax in the world."

Craig Richmond added: - "We strongly support these comments made by airline CEO's. APD will continue to damage the economy and the chances of turning the situation around in the short term."

The Forum of Private Business Chief Executive, Phil Orford in responding to the Budget also issued a statement that highlighted their concerns, but also welcome some of the budget saying that:- "We welcome several measures on taxation as steps towards creating a tax system conducive to small business success, rather than a barrier to it. Also the Forum insists smallest firms must benefit from new National Loan Guarantee and Business Finance Partnership schemes." You can read in the related item in this week's issue by clicking here.

The Royal Institution of Chartered Surveyors (RICS) has said that:- "The RICS is pleased to see the Chancellor move to get small businesses building and growing again. The National Loan Guarantee Scheme, more money for the Get Britain Building Fund and streamlining the planning system are all welcome measures that should combat the growing scepticism in the construction sector and the view that SMEs are being squeezed. The Chancellor has tried to address improving access to the mortgage market with NewBuy but amidst cracking down on stamp duty avoidance and introducing a new rate of Stamp Duty, he has missed an opportunity to reform the whole stamp duty system rather than just tampering at the edges. By replacing the slab structure with a marginal system, he could have ensured that those at the top end of the market contribute fairly as well as helping those struggling to get onto the property ladder. London is still the only region where more surveyors are reporting price rises than falls reflecting the growing north/south divide. Progress on projects in the National Infrastructure Plan, particularly the 40 'shovel ready' projects, needs to take place as quickly as possible to begin to attract the infrastructure and the homes needed to deliver growth across the country. Whilst credit-easing and the Get Britain Building Fund will take effect immediately, other initiatives like infrastructure development will take longer to feed through. RICS would have liked to have seen a reduction in VAT to 5% on all homes, maintenance and repair work and a reinstatement of empty property rate relief up to £18,000 as immediate measures to generate jobs and growth now."

On the youth job market side, commenting on the Budget announcement that the Government is exploring the idea of Youth Enterprise Loans, Catherine Marchant, Interim Chief Executive of Young Enterprise said:- "We welcome this fantastic initiative by the Government. It could help thousands of young people, who at school or college have run businesses with Young Enterprise, realise their dreams of becoming real-life entrepreneurs. We are delighted to have been part of the discussions leading to this announcement and will continue to work with Ministers and the National Young Enterprise Working Group to throw our powerful network of 5,000 business mentors behind the scheme to help transform the lives of Britain's talented young people."

When it came to personal tax allowance and pensions, it was just as mixed reaction. As part of the Budget, the Chancellor has announced that from next year, the Income Tax threshold will be raised further, ensuring that no one pays any income tax on the first £9,200 they earn. In North West England that means 230,000 will be lifted out of paying Income Tax all together and a further 2.5 million will receive a £220 tax cut. This is on top of tax cuts of £200 last year and a further £130 next month.

Paul Kenny GMB General Secretary said:- "In this budget the different treatment of people at either end of the income scale is stark. Ordinary families are losing their tax credits and child allowances and suffering pay freezes while people on top salaries of £150,000 to £1m a year are getting cash hand outs from the Government. So much for the perception of shared sacrifice. The claim that it is necessary to boost the take home pay of those on top salaries to get the economy moving while cutting the pay of the lowest paid to achieve the same result is total and arrant nonsense. Regional pay for public sector workers is part and parcel of the same nonsense and will be very damaging to regional economies. The big picture is that the gamble this Tory Liberal Government took on the economy has not come off. The US economy which stuck with fiscal and monetary policy to promote recovery is now growing again and unemployment is falling while the UK Government decision 2 years ago to cut spending has led us in the opposite direction. This has added £ billions unnecessarily to the deficit. Only those with faith based economic theories would think that the loss of 381,000 public sector jobs which has already happened since general election adding to the dole queues in the middle of the worst recession in 80 years is the road to economic recovery. Osborne has as much economic nous as a stick or rhubarb."

Danny Jatania, a consumer champion and CEO and Chairman of Pockit said:- "The Budget was focused towards being 'growth friendly', with emphasis placed on the private sector growth and creating jobs. However, there is a noticeable sense of disappointment that the Chancellor didn't sufficiently tackle the issue of the rising cost of living that households across Britain are facing. The budget failed to make lower income earners a priority. With inflation decreasing, yet the cost of living increasing, the budget did nothing to help households to manage the escalating cost of food and energy. Generally it seems that the Budget focus was on overall growth of the economy; however growth can't fully be achieved without an increase in consumer confidence and consumer spending power. A much stronger economy will hinge on whether people are encouraged to spend again at the tills. Consumers don't yet have a large enough incentive to do that."

Commenting on the budget, Chris Aitken, Head of Financial Planning at Investec Wealth & Investment said:- "For us, the most important part of the budget was what it didn't contain, namely the reduction of tax relief on pension contributions for higher rate taxpayers. We have an ageing population. To abolish this incentive to save for the future would be idiotic. The Government seems to have come to its senses on this, but we note that as ever the wording of the Chancellor's statement gives him the wriggle room to come back to it. Our message to George Osborne is simple; if you have the thought again go and sit in a dark room until it goes away."

Commenting on the Budget, North West Liberal Democrat Chris Davies MEP said:- "The Chancellor has done the right thing in listening to Liberal Democrat calls for the Income Tax threshold to be raised further. As a Liberal Democrat, I want to see a fairer tax system where help is provided for those who need it most and where the richest pay their fair share. Raising the Income Tax threshold to £9,205 will help average working people in Southport who have been struggling with bills and higher cost of living. The infrastructure investment in the North West announced today will benefit thousands of my constituents and help economic growth in the region. None of this would be possible without the Liberal Democrats in Government."

Commenting further, Liberal Democrat Chief Secretary to the Treasury, Danny Alexander said:- "Liberal Democrats have been clear in our priorities for the Budget. We wanted to see a Budget for the millions, not the millionaires. The Coalition Government inherited an unfair tax system from Labour, who in their 13 years hit ordinary working families hardest by abolishing the 10p tax rate while letting tycoons get away with shameless tax avoidance. Liberal Democrats in the Coalition Government are doing the right thing to clear up the mess Labour left behind, making sure the wealthiest pay their fair share by clamping down on tax avoidance, introducing a 'tycoon tax' and putting an end to stamp duty dodging by the super rich. Raising the Income Tax threshold is a key Liberal Democrat commitment that the Coalition Government is implementing. The announcement in the Budget will mean almost 2m people will be taken out of paying Income Tax all together in the UK and give nearly 21m people a £220 tax cut."

So will the Budget affect you in a good way or a bad way, let us know by emailing us to:- news24@southportreporter.com.

Wirral school announced winner in National Language Championship
THE Wirral Grammar School for Girls has been announced as the overall winner in the inaugural National Language Championship, created by vocabulary learning application for modern foreign languages, Vocab Express. The free championship, which ran from 28 February to 6 March 2012, was designed to engage young people from across the UK and Ireland in, and enthuse them about learning another language.

Over the week, more than 14,000 students from 200 secondary schools across the UK and Ireland logged on to Vocab Express, for free, to test their knowledge of vocabulary, scoring points towards their individual scoreboard and school league table position by correctly answering questions. Schools competed against others nationwide for the top position, as real-time leader boards tracked the action as it happened. More than 18.9 million points were scored, and over 5.4 million questions answered in French, German, Spanish, Italian, Mandarin, Arabic, Urdu and Latin.

Wirral Grammar School for Girls won the Genius Cup, marking their winning achievement in the overall league for the top 25 combined student scores, allowing schools of different sizes to compete on an equal basis. The school was also crowned Genius Cup winners for French and Spanish, and won the Challenge Cup Medio in French and Spanish. The top individual student scores across the whole competition also came from 2 Wirral Grammar School for Girls students, with a combined total of more than 350,000 points.

Anthony Denby, head of Modern Foreign Languages at Wirral Grammar School for Girls comments:- "The National Language Championship has given Wirral Grammar School for Girls the chance to demonstrate our commitment to language learning. Our students have been able to come together, and work hard during lunch and after school, using their own free time so as to come out on top! The staff are very proud of their hard work, perseverance and achievement which has seen them reach the top of the leader board, and the students themselves are over the moon to be crowned winners!"

Justin Sycamore, managing director, Vocab Express adds:- "Our biggest congratulations go the students of Wirral Grammar School for Girls who took part in the Championship for their outstanding achievements. We have been astounded by the sheer level of enthusiasm, dedication and hard work that has been demonstrated by the thousands of participants! This inaugural championship has given a unique opportunity for students nationwide to gather and demonstrate their knowledge of foreign languages whilst continuing their learning process, something that Vocab Express is keen to drive and support."

Further information on the National Language Championship and details of all the winners can be found online.
Southport Cruisers annual Easter Egg Run
THE Southport Cruisers annual Easter Egg Run took place on Sunday, 18 March 2012. The run was supported by other local clubs, Rocker Box and CAT MCC, and some individual motorcyclists. The weather could not be better for the bikes who turned up (approx 30 in number). The ride to Clumber Lodge Childrens Home took a route through Southport Town centre and Formby Village centre, on arrival at the home the Easter eggs were presented to the staff and children present and a cash collection from the bikers raised £160.00 this will go towards a treat for the children. The bikers returned to the Zetland Hotel were refreshments were provided free of charge by the licencee's. All the bikers enjoyed the day and Southport Cruisers would like to thank motorists for their patience, the motorcycle clubs Rockerbox and CAT MCC for their support and the Zetland Hotel for providing the refreshments. "Thank you and well done everyone. We would also like to wish Sister Benedict the manager at the children's home, a speedy recovery from a broken ankle." said Southport Cruisers.
First World War family history day at Museum of Liverpool
THIS Saturday, 24 March 2012, the Museum of Liverpool will be hosting a free First World War family history event to help people in their search for relatives who served in the war.

The Museum, which looks after the collections of The King's Regiment displayed in the City Soldiers gallery, is working with local experts and societies to assist in research of soldiers from the area. Experts and historians from a number of local societies will be on hand to assist with family history research, and visitors can gain access to a research database, which contains the biographical details of over 76,000 men who served in the King's Regiment during the First World War.

The event will be held on the first floor of the Museum, and there will be a range of family friendly activities on offer throughout the day including Meet the Experts, talks by First World War historical experts, performances and role-players, and arts and crafts for younger visitors.

There will be experts on hand from:-

► National Museums Liverpool

► The Western Front Association

► Liverpool Family History Society

► Liverpool Record Office

► The Liverpool Pals

► The King's Regiment Association
Have you seen Francis Constantine aged 13 as he is missing from home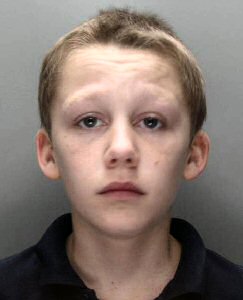 MERSEYSIDE Police are becoming increasingly concerned about the whereabouts of a 13 year old called Francis Constantine, who has been missing from his home in Wigan since Saturday, 10 March 2012. Francis was last seen at by his Care Worker in the Copy Lane area and has not been seen since. Francis is described as being white, 5ft 2in tall of a slight build with short blond / light brown hair. He has blue eyes and a Liverpool accent. He is known to frequent the Breck Road, Norris Green and Toxteth areas of Liverpool. Officers would urge Francis or anyone who has seen him since Saturday,10 March 2012, to contact:- 0151 777 4306 or the Missing Persons Bureau on:- 0500 700 700.
Most Wanted Police Appeal - Alex Gibiliru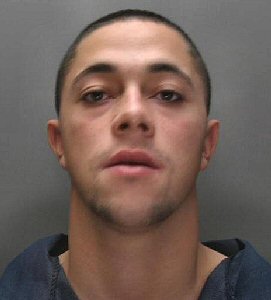 MERSEYSIDE Police are appealing for information to help trace the whereabouts of a 19 year old Liverpool man who is currently wanted in connection with a serious assault.
Officers on Merseyside are keen to speak to Alex Gibiliru in connection with an allegation of a serious assault on Tuesday, March 13 in St Oswald Street, Old Swan. Gibiliru is described as 5ft 10 in tall, of medium build with black hair. Officers would like to speak to him in case he has any information that could help with their enquiries.
Anyone with any information about his whereabouts is asked to call Merseyside Police on:- 0151 777 4065, or Crimestoppers, anonymously, on:- 0800 555 111.
A tidy end to term
A community clean-up is taking place at the end of the academic term in a Liverpool neighbourhood with a high student population. Local councillor Laura Robertson-Collins said:- "This clean-up is part of a programme to keep our neighbourhood clean. We have used the Neighbourhood Fund to provide extra street cleaning and community skips but it is particularly important to make an effort as the academic term comes to an end. There are very many students living in this area and we are very pleased that they choose to live here; they add a lot in terms of diversity, vibrancy and boosting the economy. However, it has to be said that at the end of term, some of them can cause us problems by dumping rubbish as they go home. This is on top of the normal problems caused by people using takeaways and bars. We are working closely with the 'Leave Liverpool Tidy' project run by the students unions which encourages students to recycle clothes and household goods at the end of the academic year. We are trying to work in partnership with others to make our neighbourhood cleaner and brighter for all our residents." Council leader Joe Anderson will also be lending a hand at the clean-up that involves local residents picking litter, clearing up grot spots, officers stenciling addresses onto bins and one of the council's new street cleaning machine will be in the neighbourhood to help with the clean-up. Liverpool University have provided £3,300 for the 'Leave Liverpool Tidy' project, as a contribution to the neighbourhoods that their students live in.