Sainsbury's Southport is on the lookout for a new Local Charity Partner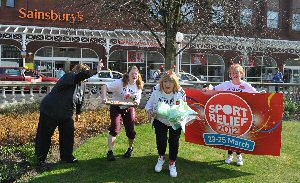 LOCAL charities in Southport are in with a chance of receiving a year's worth of fundraising support thanks to Sainsbury's Southport, on Lord Street.
The retailer's Local Charity Partner scheme is now in it's forth year and colleagues at the store, situated in St Georges place, Lord St, are looking for a local charity who they can provide help and support to from 20 June 2012.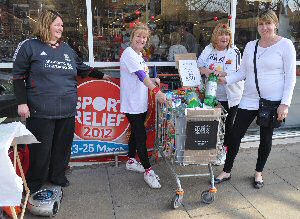 Sainsbury's Southport is asking customers and colleagues to put forward the names of charities based in Southport that are important to them. From 9 May to 23 May 2012, customers can vote for their favourite local charity. To vote, customers simply fill out a form and pop it into the store's Local Charity Partner voting box, situated at the front of the store.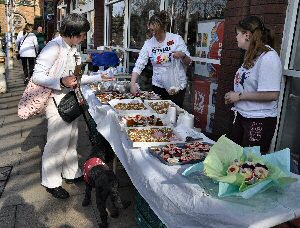 A shortlist of nominations will be drawn up after the closing date and the store's colleagues will then invite the three charities that they feel best fit the needs of the community into store to talk about how Sainsbury's can support them. The store will then choose a charity to partner with for the next 12 months.
Last year (2011), the store's Local Charity Partner was YMCA Gymnasics Club. Following the partnership, the store will continue to provide support to the charity. Last year, Sainsbury's stores and their customers helped more than 1000 charities and organisations across the UK through fundraising and volunteering and gave more than £1.5million of support to local communities.

Sainsbury's Southport Store Manager Marc Gordon said:- "Our last charity partnership with YMCA Gymnastics club) proved a great success and we're looking forward to continuing to support them. Our customers now have a fantastic opportunity to help us support another local charity which is close to many people's hearts, so we hope they can help us in our search for your Local Charity Partner for 2012/2013."

ChildLine offers advice to young people as exam pressures build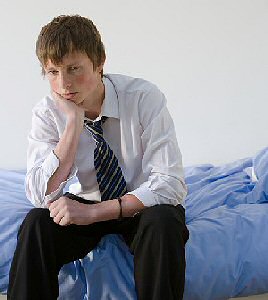 CHILDLINE is reminding teenagers that help is available if they feel anxious or worried about exams. Young people in the North West will be amongst the millions of under 18s that will sit exams this summer. Last year (2011/12) the ChildLine base in Liverpool received 288 contacts from children and young people about exam pressure.

Christine Mellor, Area Manager for ChildLine said:- "The exam period can be a very stressful and anxious time for young people. We hear from lots of young people each year who are anxious, worried or panicking about their exams and revision. We want to let them know that they are not alone and that ChildLine is here to listen to them."

To help children and young people cope with exams and combat anxiety, ChildLine is offering the following advice for young people to overcome pre-exam nerves and help them if they have any concerns.

Make sure you take regular breaks from revising and do some exercise.

Go to bed at a reasonable time and try and get some sleep.

Getting a good night's sleep will help you much more than trying to revise all night; you will just end up very tired the next day.

Try to think positively; even if you don't feel like it, a positive attitude will help you during your revision.

Take some water into the test with you, if you can. Keeping hydrated by drinking water will help you concentrate.

The ChildLine website has a special 'Beat exam stress' section for children and young people to visit. The exam stress web pages were launched in May 2011, receiving almost 10,000 page views; an 830% increase in page views than the monthly average for the rest of the year.

As well as calling ChildLine's free confidential helpline on:- 0800 11 11 or visiting them online, young people can also send emails to trained counsellors or receive support online via 1-2-1 chat. Children and young people can also share advice and tips on ChildLine's message boards. There are also creative tools online to help express feelings and watch videos, such as the following fun video online available online.

ChildLine is also offering the following advice for parents and carers to help ease young people's exam stress and anxieties during the summer months:-

Don't place unnecessary pressure on your children to gain certain grades. They may feel they have failed if they don't achieve what they thought was expected of them.

Encourage children to take regular breaks, eat snacks and exercise.

Help them revise by leaving them the space and time to do so.

Be relaxed about chores or untidiness and understand they might be moody. Allow your children to revise at nights if that's what works best for them however do make sure that they get enough sleep to keep their energy levels up in the day.

Be supportive and help alleviate their worries by talking to them.