Paparazzi Spot "Scousewives Stars Birthday Bash"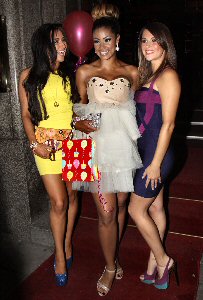 THE Desperate Scousewives star, Layla Flahertys, held her birthday night out in Liverpool and we gained permission to follow! She and her gang of party goers started off at Sir Thomas Hotel before heading to Moniques. Natasha Giggs also partied with Layla and also out was Desperate Scousewives blogger Elisa Corrighan... So did you spot this group of amazing young and talented young ladies on the town? We hope you had a fantastic birthday Layla and thank you for letting us snap you all!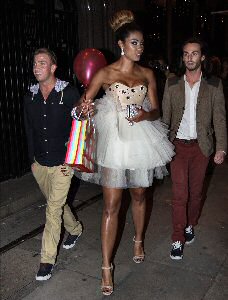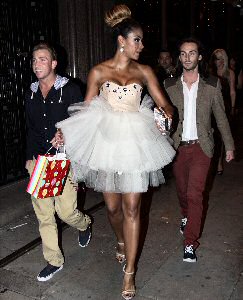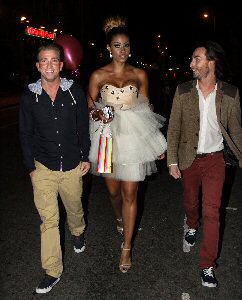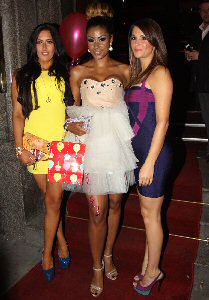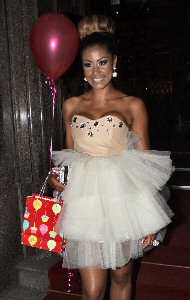 If you like the photos, please order them and do not copy them. Keep this site online.... Click on here to find out how you can get you copy of these photos.

Clinton Cards Plc and subsidiaries administration update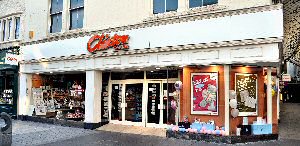 ON 16 May 2012 Zolfo Cooper issued the following update regarding Clinton Cards Plc and subsidiaries (In Administration)
Peter Saville, Simon Freakley and Anne O'Keefe,Partners at Corporate Advisory and Restructuring specialists Zolfo Cooper, were appointed Joint Administrators over Clinton Cards Plc and its subsidiaries, including Birthdays Retail Limited, on 9 May 2012.
Since their appointment, the Joint Administrators and their teams have been working to assess and stabilise the company's financial position with a view to preserving value and seeking to sell the business as a going concern.
In the course of this work it has become clear that the business is burdened with an untenable retail estate and as such, the Joint Administrators have regrettably taken the decision to close approximately 350 stores from the total estate of 784 stores nationwide.
The stores in question are located throughout the country and employ approximately 2800 full time and part time staff.

They include all stores branded as Birthdays and approximately 200 Clinton Cards branded stores. The store closure programme will begin during the week commencing 21 May 2012 and continue into June.
Exact locations, timings and employee numbers will be confirmed shortly.

Peter Saville, Joint Administrator and Partner at Zolfo Cooper said:- "Given the sheer size of the Clinton Cards retail estate and the overall performance, we were left with no alternative to today's difficult decision. I am hopeful that the action we have taken will allow us to preserve value in the core underlying business, thereby allowing us and potential buyers to focus on a profitable and viable retail estate going forward."

If this affects you please let us know by emailing us at:- news24@southporterporter.com.
Liverpool Schools swimming success
THE number of primary schoolchildren in Liverpool who can swim has doubled in the past 6 years, ranking Liverpool in the UK's national Top 10.

Results released today by swimming governing body the ASA (Amateur Swimming Association) show that the number of primary schoolchildren learning to swim has risen to 86%, up from 45% when the programme began in 2006.

Cabinet member for education and children's services, Councillor Jane Corbett said:- "Since the introduction of the top-up programme in 2006 we have seen the number of eleven year olds being able to swim increase year upon year. We have a dedicated team of 30 co-ordinated by a full time school swimming officer and the results speak for themselves. This level of success, however, could not have been achieved without the commitment of the head teachers of the schools who have signed up to the programme and this is a great achievement to all of those involved."

The 'top up' programme was started in 2006 in a bid to ensure that as many schoolchildren as possible were able to swim 25 metres, the national standard, by the time they reached secondary school.

The programme is delivered by the City Council's Sport & Outdoor Recreation service in partnership with Liverpool School Improvement Service. It provides transport, pool hire, lifeguards and fully trained swimming teachers.
School teachers and classroom assistants are also trained through the ASA's National Curriculum Training Programme, so that anyone who is accompanying the children to their lessons is suitably qualified to help at poolside.

As it is a compulsory component of the national curriculum, school swimming within local authority primary schools is audited regularly by the ASA.
However, results vary due to a number of factors, from quality of teaching through to the amount of time spent in the water.

Liverpool's programme offers lessons for all abilities and ages from five through to 16 years of age.