On the Waterfront back for 2012!
ONE of Liverpool's most popular outdoor events is returning for 2012. Now in its 4th year the On the Waterfront festival is set to bring the Pier Head to life with not 1, but 2 free music concerts next month.

The event; this year called Music on the Waterfront will take place on Friday, 20 July 2012 and Saturday, 21 July 2012, and will be kicked off in orchestral style by the Royal Liverpool Philharmonic Orchestra. With popular conductor John Wilson at the helm, the concert will be a night of popular classics and music from the silver screen, including music and songs from the likes of Carousel, Annie Get Your Gun, Funny Girl and The Sound of Music.

The orchestra will be joined by critically acclaimed soloist, Broadway star, Kim Criswell, who will sing songs from the golden age of the Hollywood musicals including There's No Business Like Show Business and Stormy Weather.

And, as 2012 marks 50 years since The Beatles came together, the symphonic performance will include a celebration of some of the Fab Four's hits.

The Pier Head party continues on the Saturday as the city welcomes eight stellar music acts; the full line up will be revealed in coming weeks.

Mayor of Liverpool, Joe Anderson, said:- "Liverpool is a city with music running through its veins and so it's wonderful that in this hugely significant Beatles year, we're bringing outstanding live music to thousands of people. The popularity of the On the Waterfront event has grown year on year, and for many, the festival is one of the highlights of our events calendar. When it comes to free, outdoor events, Liverpool excels – and this July will be no exception. From classical to pop, there will be something for everyone, and with the beautiful surroundings of our iconic waterfront, they will be an unmissable couple of evenings."

Last year's On the Waterfront events included Spring on the Waterfront in April, Reflection on the Waterfront in July and the Mersey River Festival in September. In total they attracted a massive 250,000 people, bringing in more than £10m to the local economy.
Are you going to the LIVEBrazil Carnival?
THE LIVEBrazil Carnival will be 5 fun packed hours of exciting Brazilian music and arts on Sunday 10 June 2012. There are opportunities to watch and participate with Samba drumming from Batala, SambaBeat and 300 young people from MADCOS a
cluster of Sefton schools, an amazing acrobatic demonstration from Capoeira Cordão de Ouro and fun, high-energy dance routines from Movema as well as a carnival parade through the shopping quarter.

► Where:- Liverpool ONE (starting on the steps in front of John Lewis)

► Time:- 12 to 5pm (Carnival Parade from 2.30 to 3.30pm)

► Cost:- FREE, but donations are welcome.
► For more info visit:- movema.co.uk and brazuka.org.uk

► Volunteers needed from 11am, so if you are interested in helping with the day please contact with the organizers via email.

All proceeds from the event go towards LIVEBrazil, a project striving to build stronger communities in Liverpool and Brazil through arts and intercultural exchange. The project is lead by the umbrella company BrazUKa in association with local cultural organisations Batala, Movema, ABCC, Knotty Ash Community Centre and more, with the support of VIVA Brazil Restaurants.

Director of BrazUKa Juliana Landim from Brazil said:- "It will be a fantastic and fun family day. We hope people will come out to enjoy themselves while supporting our project. You can have a taste of what carnival in Brazil is like while making a contribution. Every little counts!"

So bring your friends and family and join the party whilst helping to raise awareness and funds for an amazing cause.

Readers Photos:- "Coronation Celebrations 1953."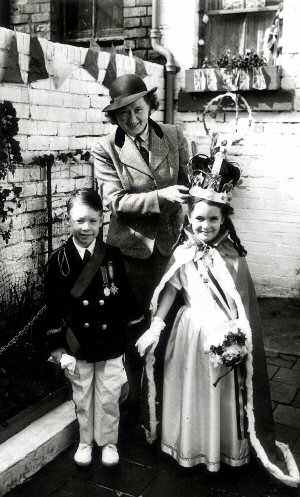 THIS week we have been sent these 2 fantastic images of celebrations that took place in Birkenhead for the Coronation in 1953. Pictured are a young Ann Fletcher dressed as the Queen and also a street party image of that same event.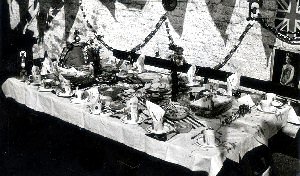 If you have any images you took of this Coronation Celebration or any others that you would like other readers of Southport and Mersey Reporter to see, please send them over to our newsroom at:- news24@southportreporter.com.
Fuel Supply Issues At Manchester Airport!
MANCHESTER Airport was in the headlines on 6 June 2012 after it experienced an interruption to their supply of aviation fuel from the Essar refinery. The cut in supply lead to warnings that the Airport could:- "Run out of fuel." If that happened it could have lead to thousands of passengers potentially being stranded. The airport told us that:- "This is the first time it has happened. The problem arose after jet fuel, that is pumped to us from Stanlow, had to be disrupted because of quality concerns at the oil refinery in Ellesmere Port." The only suitable way to get the aviation fuel to the airport is to pump it to the Airport directly! We have been told that it uses over 3 million litres of fuel a day and as standard tanker can only carry 38,000 litres, it just would not be practical by road alone. If the Airport had to use tankers, they would need over 79 fuel trucks just to provide enough for 24 hours of operation! Manchester airport added that:- "Disruption has been kept at a minimum and so far no flights have been cancelled or diverted. The refinery has confirmed that fuel supply stocks to Manchester Airport are being replenished. It takes 6 hours to pump enough fuel back into the airfield so we will be back to normal and levels restored by Thursday, 7 June 2012."