Students borrowing thousands of pounds blind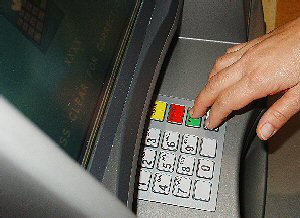 A recent survey reveals a severe lack of personal finance education in the UK, with 68% of students worried about repaying large sums of money borrowed from banks during university. The majority of students heavily rely on bank overdrafts to supplement the growing cost of higher education. Without such a facility, 45% of students surveyed claim that they would not have attended university at all. But shockingly, half of students are unaware of their repayment conditions. Banks typically require students to repay a large proportion of their overdraft within a year of graduating to avoid high interest charges. Students need to pay close attention to the small print and choose their bank carefully.

A final year student said:- "I hadn't realised that I have just a year to pay back my full £3,000 overdraft, until I got a letter from my bank a few weeks before graduation. New students should apply with caution."

The online survey by student money website Save the Student! highlights the severe lack of financial education for young people. This is in spite of them being increasingly driven into debt through significantly higher tuition fees in the midst of an ongoing recession. The problem is further compounded by confusion surrounding the new student finance system in this country, which has already put off some bright students from poorer backgrounds from applying for university at all.

Owen Burek, founder of Save the Student!, argues:- "If students are now expected to take on in excess of £40,000 of debt for their university education, then they should rightly expect to be better educated about both personal and student finance to maximise the life choices they have to make. They don't teach this stuff in schools. What we are doing at Save the Student! will go some way to correcting the balance."

In response to the changes to our university education system, the team of students and graduates at Save the Student! have written The Essential Student Guide to Finance for 2012. The free 80 page eBook provides the 540,000 new students heading off to university this year with all the important financial information and advice that they need in one publication. Topics include budgeting, student finance and funding, student banking, understanding debt and lots of money saving tips and tricks. The writers are confident that the information in the book can reduce the debt of some students by £7,000 a year. The Essential Student Guide to Finance is available to students for free download from their website.
Huge regional variation in patients having diabetes care checks
NHS Diabetes are calling on healthcare providers to urgently address the regional variations highlighted by a report into diabetes care checks. In some parts of the country people with diabetes are up to 4 times more likely to have all 9 essential care checks than patients in other areas of England and Wales, the National Diabetes Audit report on care processes has revealed. The audit, has now shown that that while rates are improving, 36 Primary Care Trust (PCT) areas in England recorded fewer than half of people with diabetes as having had all their annual diabetes checks. In 1 PCT, only 16% received all nine checks, which include assessment of blood pressure, feet and blood sugar. At the other end of the scale, 1 PCT reported 71% receiving all their checks.

Anna Morton, Director of NHS Diabetes, said:- "We are urging healthcare providers to address the regional variations in diabetes care checks highlighted by today's report as a matter of priority. Every person with diabetes should be receiving all of the nine care checks as a routine part of their care. To not do so could result in avoidable complications such as foot amputations or blindness, which early detection can prevent. NHS Diabetes has a team of diabetes and commissioning experts who work with clinicians and managers in primary care to raise the standards of care for people with diabetes. If local NHS organisations recognise from today's report that they need to address their diabetes services, we will help review improvement plans."

The report also shows that younger people with diabetes below the age of 55 are less likely to have all of the checks compared to older people. The study was managed by the NHS Information Centre in partnership with Diabetes UK and commissioned by the Healthcare Quality Improvement Partnership. It looked at care processes recorded by 83% of GP practices in England and 49% of practices in Wales between January 2010 and March 2011. The report can be accessed from 14 June 2012 at:- ic.nhs.uk/ndaa.

Shared parenting should not be confused with parental rights, says Law Society
SHARED parenting legislation, aimed at strengthening relationships between parents and children after separation, could detract from children's wellbeing, the Law Society is warning. Responding to a Government consultation, has been published, in which ministers are proposing different ways to establish the notion of shared parenting Law Society President John Wotton said:- "Introducing a legislative presumption of shared parenting could lead to unrealistic expectations from fathers, with a huge rise in fathers asking the courts for 'equal time'. This could undermine the Government's drive towards mediation and out of court settlements. The Government should avoid any implication in the statute of any right to equal time with a child, or any prescription of appropriate amounts of time. The primary focus should be on the rights and welfare of the children, not those of parents. The principle that the welfare of the child is the court's paramount consideration should be maintained."

John Wotton pointed out that:- "The current legislation does not favour 1 parent over another, but seeks to ensure that arrangements following breakdown are based on the best interests of the child. It is in a child's best interest to have a meaningful relationship with both parents where it is safe to do so. The benefit of ongoing involvement with both parents is already a factor in the court's decision-making process. There is no doubt, unfortunately, that once a court has made an order for access, and a father finds that the access is being thwarted by the mother, there is no currently effective remedy for the father. The Law Society therefore welcomes the Government's intention to find more effective sanctions to enforce breaches of court orders regarding care arrangements."
New plan for Children's Centres
MORE staff are to be retained at Children's Centres in Liverpool following consultation over a proposal to save £2 million. The city council has been looking at how the money can be saved while at the same time keeping all 26 centres open. Consultation began earlier this year on a proposal for 10 sites to become 'lead' centres, with the remaining 16 becoming 'satellites' affiliated to them. The savings would have been achieved through reductions in administration and sharing staff, leading to the loss of around 30 posts. However, during the consultation; which included more than 50 sessions for the public and staff; concerns were raised about how the proposals would impact on services. Now, an alternative model is being put forward by the city council which will see only 7 staff placed at risk, with centres retaining additional management capacity as well as receptionists. 8 centres which are mainly in the areas of highest deprivation will remain as they are, while the rest will cluster together in pairs as 'leads' and 'satellites' to reduce management and administration costs. Services will continue to be delivered from all sites. The changes will be funded through money transferred from other areas, reductions in premises costs and contributions from schools. Deputy Mayor, Councillor Paul Brant, said:- "Despite the huge budget challenges that we are facing we are determined to do what we can to protect front line services and take into account the concerns of people who use services when we make decisions. This proposal means we are able to keep Children's Centres in every part of the city with a good level of staffing." Councillor Jane Corbett, Cabinet member for children's services, said:- "This has been a real team effort with everyone working together and finding ways in which we could incorporate the views and ideas of staff and parents into the proposals. It is clear that there is a huge amount of passion and commitment towards our Children's Centres and I am pleased we have been able to respond to the issues raised. The plan we have come with enables us to find the necessary savings while at the same time making sure they still have enough staff to be able to deliver a good service for local people. We are hopeful that it will mean that we won't have to propose any closures in the next few years which is excellent news for people right across the city."

The following centres will remain as they are:-
The lead and 8 satellite centres are:-
Granby
Lead Satellite
Kensington
County Walton
Everton
Tuebrook West Derby
Picton
Belle Vale Hunts Cross
Anfield
Yew Tree Knotty Ash
Speke
Fazakerley Croxteth
Dingle Lane
Wavertree Childwall & Woolton
Stoneycroft
(Corinthian Primary School will fund the service coordinator posts)
Garston Church and Mossley Hill
Also Fountains Vauxhall (to merge to form a single centre operating from 2 sites).

Ellergreen and Clubmoor Children's Centres, which merged in 2011/12, will be unaffected by the changes.

Universal services such as stay and play sessions and rhyme time will still be provided at all 26 centres. Plus targeted support will be provided to families in the greatest need, living within each area.

The proposal will be scrutinised by select committee later this month and it is anticipated it will be considered by the Cabinet in July 2012.