Boost for city's cultural organisations
THIS year (2012 to 2013) a total of £3,670,015 is available through the Arts and Cultural Investment Programme (ACIP) which gives funding exclusively to organisations which have culture at the heart of its business; whether it's theatre, dance, visual, digital or performing arts. Liverpool City Council's Cabinet approved the funding at a meeting on Friday, 8 June 2012, and now 47 organisations from across the city will benefit after successfully applying through the bidding process. he city's major cultural organisations such as the Royal Liverpool Philharmonic, TATE Liverpool, FACT, Biennial, The Bluecoat, DADA and the Liverpool and Merseyside Theatres Trust (the Playhouse and Everyman) have benefited from the funding, as well as small to medium organisations and festivals including Hope Street Limited, Positive Impact, Africa Oye, Brouhaha and The Picket. It is anticipated that they will bring in a further £30m funding which will be raised from other external sources, such as Arts Council England grants, trusts and foundations. It is expected the cultural sector will continue to attract huge numbers of visitors and tourists to the city, which will in-turn impact positively upon the city's economy and profile.
Mayor of Liverpool, Joe Anderson, said:- "These organisations are the cultural lifeblood of the city, and provide Liverpool with an exciting programme of activities throughout the year. This investment contributes enormously to our continuing growth and establishing this city as one of the country's foremost cultural destinations. At a time of recession and cuts in public finances, we feel Liverpool's cultural offer outweighs our investment, and ensures that as always, we are staying ahead of the competition."
Liverpool City Council's Cabinet Member for culture and tourism, Councillor Wendy Simon, said:- "We are delighted to be able to offer this investment once again, though this has been a particularly difficult process due to the demand, and strain on council budgets. We feel that the organisations chosen are in the best position to offer economic and social benefits for the city. Organisations such as the Royal Liverpool Philharmonic and the theatres have been working in partnership with the city council to realise our ambitions for the regeneration of areas such as North Liverpool. And there are many other wonderful organisations such as Collective Encounters, Urban Strawberry Lunch, Arts in Regeneration which are already working on the ground with communities, providing opportunities for learning and engagement."
The grant was announced in January 2012, following which 94 applications were received. The 47 organisations which are recommended for funding have been selected based on various criteria such as:-
► They provide a positive profile for the city They employ local people and engage communities in local activities.
► Their plans support a year round events programme with the aim of attracting tourists, visitors and the local community.

► They inspire local communities to get involved and engage with culture.
Organisations offered a grant in 2012/13 are:-
| | | |
| --- | --- | --- |
| Organisation | Project Name | Allocation |
| 20 Stories High | 20 Stories High Programme 2012/11 | £ 18,000 |
| Africa Oye Limited. | Africa Oye | £ 25,000 |
| Ariel Trust | It's Not Ok | £ 12,000 |
| Arts In Regeneration | The Gathering | £ 15,000 |
| The Black-E Great Georges Cultural Community Project | The Black-E Cultural Programme | £ 60,000 |
| Brouhaha International (B1) | Brouhaha Festival | £ 25,000 |
| Collective Encounters | Engaging Communities: Theatre for Social Change | £ 10,000 |
| Comedy Trust | Liverpool Comedy Festival & Annual Community & Education Programme | £ 28,000 |
| Communicart Ltd | Nerve Centre | £ 5,000 |
| DaDa - Disability & Deaf Arts | Da da Fest | £ 58,000 |
| FACT | FACT | £ 144,932 |
| First Take | First Take Programme | £ 15,000 |
| Fuse New Theatre for Young People | Growing Younger | £ 5,000 |
| Homotopia | Homotopia festival | £ 37,000 |
| Hope Street Limited | International Creation Centre Liverpool | £ 38,000 |
| Liverpool and Merseyside Theatres Trust Ltd | Liverpool Everyman and Playhouse 2012/13 | £ 739,298 |
| Liverpool Arabic Arts Festival | Liverpool Arabic Arts Festival 2012-2015 | £ 15,976 |
| Liverpool Biennial of Contemporary Art Ltd | Liverpool Biennial 2012-15 | £ 267,144 |
| LCAD Creative Industries Workforce Development | Creative Industries Workforce Development | £ 10,000 |
| Liverpool Carnival Company | Brazilica 2012-2014 | £ 10,000 |
| Liverpool Irish Festival | Liverpool Irish Festival | £ 18,000 |
| Liverpool Lantern Company | Halloween Lantern Carnival 2012 | £ 25,000 |
| Liverpool Pride | Liverpool Pride 2012 | £ 10,000 |
| Lodestar Theatre Company | Liverpool Shakespeare Festival | £ 5,000 |
| Look | Liverpool International Photography Festival | £ 8,000 |
| Mercy | Electronic Voice Phenomena | £ 5,000 |
| Merseyside Dance Initiative | Inspiring People Through Dance | £ 46,777 |
| Movema | Dancing around the year with movema | £ 5,000 |
| Open Culture | Light night and open culture | £ 10,000 |
| Open Eye Limited | Open Eye Gallery | £ 28,000 |
| Pagoda Arts | Chinese Culture Development in Merseyside | £ 10,000 |
| The Picket | The Picket Youth Music Activity Programme | £ 15,000 |
| Positive Impact | Positive Impact | £ 15,000 |
| Rotunda | North Liverpoool Arts Festival | £ 11,000 |
| Royal Court Trust | Royal Court Theatre | £ 15,000 |
| Royal Liverpool Philharmonic Society | Philharmonic Activity | £ 1,242,083 |
| Squash nutrition | Food for Real Film Festival | £ 5,000 |
| Static Gallery and Studios Limited | Static Gallery Cultural Programme | £ 14,000 |
| Tate | Tate Liverpool | £ 43,689 |
| The Blue Coat | Liverpool's Creative | £ 245,202 |
| Tmsis theatre | Tmesis Theatre and Physical Festival International | £ 13,500 |
| Unity Theatre | Unity Theatre | £ 107,407 |
| Urban Strawberry Lunch | USL Saint Lukes | £ 10,000 |
| The Windows Project | Creativity Through Writing 2012/13 | £ 11,000 |
| Writing on the wall | Writing on the wall | £ 13,500 |
| Milapfestival Trust | Milapfest | £ 20,000 |
| Metal Culture | Metal at Edge Hill station | £ 8,000 |

Work on Wallasey maritime welfare project set to start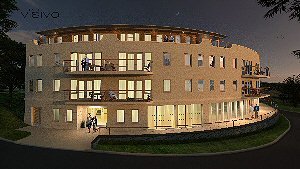 WORK on a major £4m+ project in Wallasey to boost welfare facilities for former seafarers and their dependents is set to begin soon. Builders are due to start work within weeks on a scheme to construct a new community facility for the 160 residents of the Mariners' Park Estate and also for the wider Merseyside maritime community.

The project is the latest phase of a long-term programme to develop the accommodation and welfare facilities at the 15 acre Estate, which has been run by the registered charity (the Nautilus Welfare Fund), administered by maritime professionals' union Nautilus International and its predecessor organisations for more than 155 years.

The new development; which is due to be completed in 2014; will include a community space for meetings and events, a cafe, private meeting rooms, a health suite, gym, a hairdressers and extensive internet facilities.

It will also provide improved specialist accommodation and in-house extra care support services for retired seafarers and their dependents. The first phase of the project will provide 6 single and 12 - 2 person apartments, designated as Extra Care Sheltered Accommodation for former seafarers and dependents requiring assistance with daily living.

The first stage of the development work will involve the demolition of a small number of properties. All the residents concerned have been offered other accommodation within the Estate.

The second phase will provide a further 22 apartments, also designated as Extra Care Sheltered Accommodation. "This development has been drawn up in response to research into the future welfare needs of former seafarers and is a significant milestone in the long and proud history of Mariners' Park. For more than 150 years we have worked consistently to improve the standards of care for former seafarers and their dependents and this development will not only ensure that we will continue to meet their needs well into the 21st century, but it will also deliver a substantial boost to employment in the area." said Nautilus general secretary Mark Dickinson.
Celebrating our staff at the Staff Excellence Awards
THE annual staff awards for the Royal Liverpool and Broadgreen University Hospital NHS Trust was a very special night, recognising our members of staff who have made significant contributions to further improving the care we give to our patients. More than 400 members of staff attended the prestigious event which was hosted by Radio Merseyside's Roger Phillips.

Roger Phillips said:- "I was honored and delighted to be invited to host Royal Liverpool's Staff Excellence Awards again. It is wonderful to see accolades being given to staff for their dedication, commitment and innovation and I have been impressed by the inspirational work that is being carried out to continually improve patient care for the people of Liverpool and Merseyside."

Awards were presented in 13 categories on 8 June 2012, including two new awards, the first of which celebrates significant contributions made to improving the health and wellbeing of our patients and staff; and the second new award acknowledges the important role of innovation, which is key to improving care, treatment and the experience of our patients

Tony Bell, chief executive, said:- "The Staff Excellence Awards are a chance for us to say thank you to our staff for their continual dedication and hard work, as well as acknowledging the excellent work they do to continuously improve care. I would like congratulate all of the winners and everyone who has been nominated; they should all be very proud of their achievements as they have all gone that extra mile and are great examples to staff."

Some of the notable winners include:-

► The Team of the Year award went to the Urology robotic team, for implementing a brand new robotic service the 'DaVinci Robot', the only one in Merseyside and Cheshire and improving the treatment and experience of patients with prostate cancer.

► The Employee of the Year, Stephen Mangan, security supervisor, wins the award in recognition for his development into a sound leader with the necessary skills and commitment required for this role as well as taking control of situations and acting quickly and efficiently to defuse incidents.

► The Chair's Award presented by Chair, Judith Greensmith goes to the the Continence Care Team, who have developed a pathway for patients with complex needs and developed and trained staff to ensure the right care is given to patients with these needs.

Chief executive, Tony Bell, presented the Chief Executive's Award to the Developing a Transitional Endocrine Clinic, chosen for developing a clinic for patients moving from children's services at Alder Hey over to the Royal, making sure patients are well supported and transferred when the time is right for them, at what can be a very challenging period for those patients.