Alex and her Stunning Jubilee Cake Wins Southport Bake Off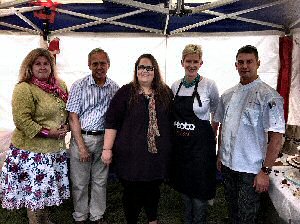 THE finals of Southport's 1st ever Bake-Off competition took place at last week's Southport Food & Drink Festival.
4 finalists, selected previously at heats at In-toto Kitchens on Eastbank Street, were asked to present cakes to a panel of industry professionals to the theme of 'a Diamond Jubilee.' The cakes would again be judged on originality, presentation and taste by judges Chris Latham of CH Lathams, Jane Miller of In-toto Kitchens, Adam Darrigan of the Vincent Hotel and Denise Mullen of Pleasureland.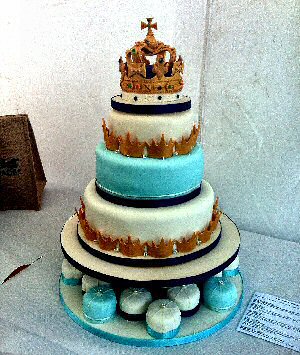 Jane said:- "The standards were set at a very high level at our first heat, and the final proved even more difficult to judge as we had heated debates as to who should take first prize. In the end, we awarded it to Alex Fisher for her stunning tiered cake complete with crown on the top. Not only did each individual cake taste delicious, her icing work and attention to detail was first class. It had a real 'wow' factor."

Alex was presented with an Artisan Kitchen Aid Cake Mixer worth £450 from In-toto Kitchens Southport and an overnight stay at the Vincent Hotel.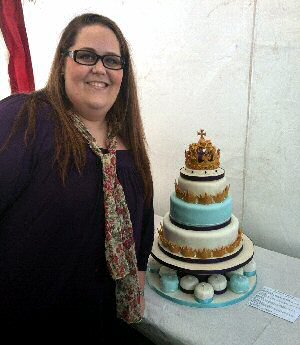 Organisers said that:- "It was a fantastic Bake Off and the judges overwhelmed by standard of entries! Well done to all who took part!"

Formby Market's Jubilee Weekend Celebrations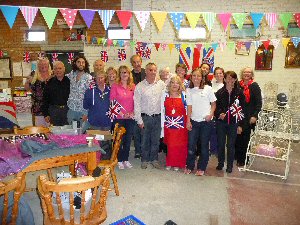 TRADERS at the Formby Market, on the Jubilee weekend, enjoyed a Hog Roast and celebrated with free tea and coffee. James and Gill also organised a free draw to win a bottle of Champaign and the winners were MR and MRS Ebslem from Tyrers close. The couple were presented with the bottle by Olivia Fell who said the couple were delighted and were going to celebrate by opening it on Mr Ebslems 80th Birthday.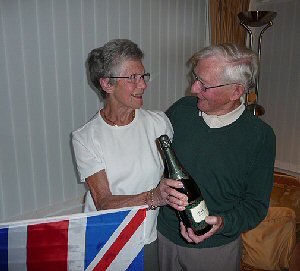 The Market organisers now have 3 new traders, the Formby entrepreneurs Tigerlilly soap, Willis and Gambier Furniture, and Buntys Vintage Collections. This week they are thanking customers by giving away a cup of tea or coffee at the market and there is a new Book Stall in aid of Queenscourt Hospice.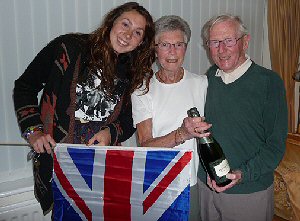 James said also:- "Being an entrepreneur is not just about trying out a product, but using persistence and diversity to get ahead. We are really grateful to all those who have tried out their products at the market, and are looking forward to working with those who want to take their market stall to the next level, which is a micro shop within the Emporium, we are trailing this opportunity through June, we are keen to get the feedback from customers so please enjoy a free cuppa and let us know what you think"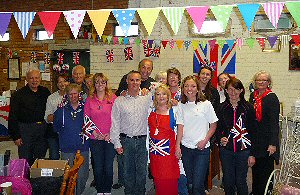 For details of stalls or the next Auction please ring:- 07848 696619.