LIVERPOOL COLLEGE MOVE TO ACADEMY STATUS WILL CONTRIBUTE TO TRANSFORMATION OF EDUCATION ACROSS MERSEYSIDE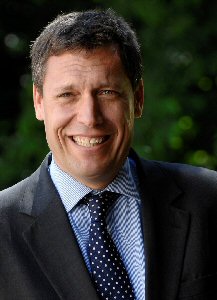 LIVERPOOL College is to become a publicly funded independent Academy. The change in the College's status, which will end fee payments and expand pupil numbers, has been approved to proceed by the Secretary of State for Education, and will take place in September 2013. The process will involve an expansion of the College from 730 to 1,126 pupils across a transitional period of five years alongside a widening of curricular choice. The transitional period will see the Mossley Hill-based College adopt a new model for secondary education that will comprise a Middle School for Year 7 to 9 pupils (11 to 13 years) and an Upper School for Year 10 to 13 pupils (14 to 19 years).

The transition to independent Academy status is the culmination of an intensive seven month long process that has seen the governors assess future options for the development of the College, alongside the needs and aspirations of communities and families across the area. Its governors believe that the move is the one that best fits the ethos of the College, and one that will also enable it to renew its central role in the provision of a rich and diverse education for children from across and beyond Liverpool.

The move, which will see Liverpool College strive to achieve a balanced intake of mixed abilities, will also focus on ensuring that pupils possess the appropriate aptitude and attitude to thrive within the College's distinctive culture and work ethos. The curriculum will be extended to include mandatory extended project qualifications, Imagineering and enterprise education. Pupils will be able to participate in a broad series of activities including competitive sport, Combined Cadet Force, the Duke of Edinburgh Award Scheme, and other subjects offered through the College's partner, the University of Liverpool. Liverpool College's Chair of Governors Ian Evans said that the move to secure publicly funded independent Academy status with the Department for Education was a proactive and strategically constructive step forward in the history and development of the College.
"Liverpool College was founded in 1840 and it has played a central role in the development of education across the city ever since. It is our job as Governors to safeguard and evolve this long standing role, and this means looking to the future and assessing how we are best placed to contribute to education across and beyond the region. We have taken a prudent long-term look at the choices for our future development, and this process has culminated in us securing an agreement with the Department for Education to convert into a publicly funded independent Academy. The Government's programme for educational change provides opportunities for independent schools to play an active part in the reform of education and curricula generally, and specifically in improving educational opportunities for all. This also includes developing educational models that lead to better outcomes for all pupils. We very much see this as a partnership between Liverpool College and the Department for Education to build on a proven, high performing academic establishment in a way that will transform access to high quality education for families across the area." said Mr Evans.
Principal, Hans van Mourik Broekman, said that the changeover to independent Academy status would enable the College to build on its distinctive and effective approach to teaching. "The development of both the intellectual potential and the personal character of pupils will continue to be at the core of how we teach. In particular, the development of our Middle School will provide an enhanced first stage secondary experience that will better support the vital primary to secondary school transition, and our new 'Upper School' for 14 to 19 year old pupils will better reflect student aptitudes and preferred learning styles. Further, our conversion to independent Academy status means that we will be able to extend and deepen our close strategic partnerships with other educational institutions, especially The University of Liverpool. We're very much looking forward to being able to maximise the potential of many more children, from all areas and from all backgrounds in the years ahead; it's going to be an exciting time for everyone involved."
Increased threat to UK from cyber attacks
IT is shocking, we are getting massive amounts of Fake Emails as of late, many with virus attachments on, so it was no supplies to hear that MI5 boss Jonathan Evans has warned that companies in the UK are fending off an 'astonishing' level of cyber attacks. he told the UK media on Monday, 25 June 2012 that state-sponsored cyber-espionage and cybercrime and commercial attacks. Both the UK and US are increasingly seeing attacks on personal and business networks. MI5 is involved in investigations of cyber attacks on more than a dozen major companies and many small businesses are now being targeted as well. "This increases the potential for mischief and leads to risks of real-world damage as well as information loss." Evans told an audience at the Mansion House in London. You can help and information about fighting computer crime can be got using the UK's Action Fraud getsafeonline.org for more information. Also for our US users, take a look at:- ConsumerFraudReporting.ORG.

Over 7million (16%) Britons have lost track of their savings
NEW research from NS&I identifies that, despite rising living costs, Britons are still losing track of their savings:-
►7.66 million (16%) people think they have investments and savings accounts which they have lost track.
► 40% of these people have not tried to reunite themselves with their savings.
If reunited with their money, 23% would use the funds to pay off bills or debts and 9% would use them for day to day living costs

NS&I's findings reveal a lack of organisation and forgetfulness are to blame for losing track of our finances in the first place. Of those who have lost touch with their savings and investments:-
► 28% have misplaced their original account details.
► 27% find it difficult to remember all of the accounts they've opened in the past.
► 21% have forgotten to update their address when they moved house and have lost track of their account as a result.
► 24% were given savings or investments as a child, but have never found out the full details of the account.

NS&I savers can manage their Premium Bonds, Direct ISA and Direct Saver online or by phone; making it simple to update your address details if you move house. Premium Bond holders can now also register to have their prizes paid directly into their bank account.

John Prout, Retail Customer Director, NS&I, said:- 'Even small amounts of money can help with the costs of day to day living, so it's important people keep a track of their savings no matter how much they've previously put away. At NS&I we're making it easier to mange our products online or by phone, which means customers can easily stay close to their money and keep us updated if they move house. NS&I to date, has reunited customers with more than £450 million through its tracing service and the website called:- MyLostAccount".

60% of Britons who have lost track of their savings have made efforts to recover them. Of those people 72% have successfully found their money. These lost savings and investments could help people to reach their savings goals, with 9% saying they would put any newly-found funds towards a new home and 12% would put them towards a holiday. A further 8% said they'd use the money to treat themselves and 30% would save them for a rainy day.
Research 'red tape' causing life-threatening delays for heart patients
A damning report from the British Heart Foundation (BHF) reveals how red tape is strangling medical research that could save lives in the North West. The charity, which funds around £100m of medical research every year, is calling for the NHS to open up its data to the scientists it funds at universities and hospitals across the UK, the North West.

Survey figures by the BHF show that 76% of adults in the North West were not aware that the type of information held in medical records has helped with the development of new treatments in the past. 65% were unaware that medical records could help lead to new treatments in the future.

The figures also show the public in the North West is supportive of information from medical records being used in research. A YouGov poll found that 76% of people in the North West would be happy for their doctor to share some level of medical information about them with health researchers to help develop new treatments.

The report claims that researchers experience delays in gaining permission to access data, uncertainty about the rules governing the process of approval, and an overly complicated system that can slow potentially life-saving discoveries.

Professor Peter Weissberg, Medical Director at the BHF, said:- "Our NHS records are a source of potentially life-saving information and give us a unique opportunity to advance the prevention and treatment of heart disease. Medical records from people all over the country, including the North West, could help us in the fight against heart disease. While data protection is clearly an important issue, the researchers we fund say they are caught up in unnecessary and inconsistently applied red tape that slows them down by months or even years, and costs them more in staff time and paperwork."

The BHF says access to data in patients' medical records is a crucial step towards saving more lives from heart and circulatory disease, which claims around 191,000 lives every year. The types of information that could help scientists make important breakthroughs include details about what medication patients take, what conditions they have been diagnosed with, or when and why they are admitted to hospital. The BHF is calling for clear legal guidance for researchers, a single approval process to access patient data, and a workable system for using records to find patients to take part in trials for new treatments.

One of the most important benefits of access to patient data is to pick up early signs of potentially important, unexpected side effects of drug treatments.
Other research that relies on patient data includes the search for substances in the blood that could predict heart attack or stroke risk, and studies looking at whether widely used drugs, such as statins for high cholesterol, could be effective in wider patient groups, such as everyone over 50.