Liverpool Primary Care Trust Returns as Partner for Liverpool-Chester-Liverpool Bike Ride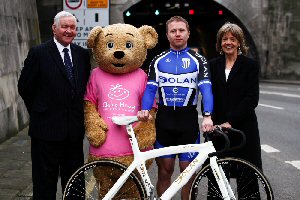 THE Liverpool-Chester-Liverpool Bike Ride are delighted to announce that they will once again be partnering with the Liverpool Primary Care Trust (PCT) to help promote exercise and a healthy lifestyle within the region.

As we reported last week, the ride is now in its 19th year. The Liverpool-Chester-Liverpool Bike Ride 2012 will take place on the 8 July 2012. The event is expected to attract 3,000 entrants and offers participants the rare opportunity to cycle through the Mersey Tunnel, which is usually strictly off-limits to cyclists.

Sponsors, Liverpool PCT, who have supported the event from the beginning, are working hard to promote better physical and mental health through the Decade of Health and Wellbeing. The PCT is committed to improving the health and wellbeing within Liverpool and is ensuring that the best health care services are in place. It hopes to achieve its goals by working closely in communities and on events like the Liverpool-Chester-Liverpool Bike Ride to help promote a healthy lifestyle.

Gideon Ben-Tovim, Chair of Liverpool PCT, said:- "We'd like as many people as possible to embrace the Decade of Health and Wellbeing, and our support for the Liverpool-Chester Bike Ride is part of our commitment to promoting events which encourage a healthier way of life. The Bike Ride is a great way for people to have fun and get active."

One individual who knows the health benefits of cycling is Bob Blanchard, who is one of the founders of North Liverpool Cycle Club. Blanchard established the club back in 2006 to work with local residents wanting to use cycling as a means to get fit.

"We have got 150 riders signed up to the Liverpool-Chester-Liverpool Bike Ride so far, with a good mix of male and female. That's 50 more than last year and 144 more since we first rode the event in 2005. We are riding to raise awareness of health issues as part of the work we do for Liverpool Football Clubs Action 4 Health project and The Women Get Active Programme. Both programmes are aimed at getting people involved in healthy activities and to raise the awareness of health issues in some of the most deprived areas of Liverpool." said Blanchard.
Gavin McLaughlin, who works as a Cycle for Health Co-ordinator with Liverpool Community Health will also be teaming up with Blanchard and the gang to take part this year. "This year will be our 6th year entering a mass group," said McLaughlin. "In 2005, we only had 5 entries so things have really come on since then and this year is set to be our best yet."

The Liverpool-Chester-Liverpool takes place on 8 July and there are five routes to choose from. The Wirral Circular, Chester-Liverpool and Liverpool-Chester are all 25 miles. The Liverpool-Chester-Liverpool is 50 miles and the Liverpool Challenge, taking on Delamere Forest, is a challenging 90 miles.

The Wirral Circular is the perfect option for those wishing to take part as a family. The shorter 25 mile route starts and finishes in Liverpool at the main event village. The route heads out on the Liverpool-Chester-Liverpool route to the refreshment stop at the Wirral Rugby Club, before heading back along the latter part of the main route, through the Mersey Tunnel and into the Event Village.

Online entry closes 4 July 2012. Entries on the day will be accepted as long as the event has not reached capacity. Please note that each rider will be charged a £2 surcharge for entering on the day.

For more information on about the Liverpool-Chester-Liverpool Bike Ride and Liverpool PCT please visit:- liverpoolchesterliverpool.com.

Liverpool search for Miss Earth England 2012 begins...
Photographs in this report are by New Era Photography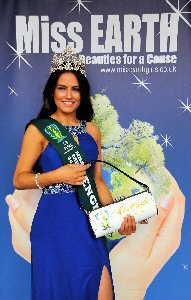 THE Green Goddess search begins for girls to represent Liverpool at the Grand Final of England's Miss Earth. Is the new Miss Earth from the Liverpool area?

The eagerly anticipated eco inspired Beauty Competition leads to the selection of a England representative at one of the top 3 most prestigious beauty competitions in the world.

The Grand Final will be held on 1 September 2012, at the Winter Gardens, Weston-Super-Mare.

The winner will win an all expenses paid trip to compete against 100 countries participating in Miss Earth 2012 televised world final.

Girls aged between 18 to 26 years old are encouraged to enter online at:- missearthgirls.co.uk.

Miss Earth is unique in terms of beauty pageants as it has a positive message of promoting environmental awareness across the globe.

Miss Earth is celebrating it's 12th year of beauty and responsibility as an international televised beauty and award ceremony. Miss Earth is unique in terms of beauty awards across the globe as it has a positive message of promoting environmental awareness and promote a clean and healthy lifestyle. Contestants must have a strong knowledge of their country's culture and environment in order to fulfil the ideals of this competition.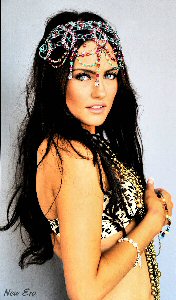 After the eventual eco-beauty winner is crowned she will join over 100 country's vying for the chance to become an Ambassador for environmental protection campaigns worldwide and bringing the Miss Earth 2011 crown home. The current Miss Earth, describes her time at the international Miss Earth:- "It was such an amazing experience to take part in one of the world's biggest beauty events with a difference! I learned so much about the importance of protecting the environment and that even small changes can make a big difference".

The winner of Miss Earth will receive an impressive prize package, including a once in a lifetime trip to the international finals of one of the biggest beauty competition in the world Miss Earth and an enviable prize list confirmed so far a pair of organic Monkey Genes, Collection of Barefaced Beauty Natural Cosmetics, UK Hand made products from the Eve of St. Agnes, a dress from Didou's Boutique, Aqua Green beachwear made from recycled plastic bottles, Vita Liberata Organic Tan and a wardrobe of promgirl.net evening gowns to be worn at the International finals.