On your bike for park festival
A Park pedal is in store, as local people hop on their bikes to enjoy the Out at the Blue Festival 2012.

The Sustrans Connect2 bike ride takes place on Saturday, 30 June 2012. Beginning at the Breckfield and North Everton Neighbourhood Council on Breckfield Road North at 1pm, the ride takes on a distinct festival flavour as it heads to Everton Park.

The park is currently hosting its annual Out of Blue Festival, and the ride will take in the stunning views from the top of the park before giving cyclists the opportunity to stop-off and enjoy the celebrations for themselves.

It's then on to the city centre and the Leeds and Liverpool Canal, where the ride ends at approximately 3pm.

The Out of the Blue Festival, now in its 21st year, brings a summer-long programme of events to Everton Park. Saturday 30 June is a major highlight of the celebrations, with a music festival taking place in the area known as the China Street Bowl, off Netherfield Road and Roscommon Street.

A day of live music will showcase the talent of musicians from the Everton area and across the city. It will be headlined by local singer songwriter Johnny O'Connell and members of West Everton Super Strings and West Everton Children's Orchestra.

There will also be arts and crafts, sporting activities, face painting, workshops and much more.

Liverpool City Council's Cabinet Member for Regeneration and Transport, Councillor Malcolm Kennedy, said:- "Sustran's Connect2 bike route gives local people a great opportunity to get fit and active while exploring the north of the city on two wheels – including Everton Park, with its wonderful views across the city. This ride will be extra-special, as it's timed to coincide with the Out Of The Blue Festival, giving cyclists the chance to experience one of the highlights of north Liverpool's cultural calendar."

Everton ward councillor and chair of the steering group for the route, Councillor Jane Corbett, said:- "The Connect2 scheme is proving to be a real success for Everton, helping revitalise walking and cycling in the area. It's an exciting time for Everton Park and its surrounding neighbourhoods, with a range of regeneration schemes and community-led initiatives revitalising the area. I hope as many local people as possible join this bike ride, to experience the fantastic sights and sounds of north Liverpool, to see for themselves how the area is changing, and of course to enjoy this year's Out Of The Blue Festival, which we're hoping will be our best yet."

The ride will be led by a qualified cycling instructors and everyone is welcome, though children under 16 should be accompanied by an adult.

Participants must also have a roadworthy bike to take part; however, if you don't have a bike, don't worry; there's a limited number of pool bikes available. To book your bike in advance, please email or call:- 0151 288 8400.

Bike Right! are also offering free bike maintenance sessions on the day, in the China Street Bowl, giving local people the chance to bring along their bike for a free MOT. There will also be a stall providing information about walking and cycling in Liverpool, and a range of freebies up-for-grabs.

The ride is being delivered by Sustrans on behalf of the city council. Sustrans' Connect2 route is connecting Everton Park - with its panoramic views of Liverpool, the Mersey and beyond - to the newly refurbished towpaths of the Leeds Liverpool canal, and eventually through to the River Mersey, once the regeneration of the docklands in the area is complete.

The route is providing a vital east to west link in the north of the city, using quiet roads. Accessibility has also been improved through the introduction of lower pavement kerbs, clearer signage and new signal-controlled toucan crossings, which help cyclists and pedestrians cross the road safely.

For more information about the Out of the Blue Festival, contact Paula or Adam at West Everton Community Council, Bute Street on:- 0151 282 0303.

Visit:- liverpool.gov.uk/cycling to find out about all the city council's cycling events and download the city's cycle map.

Walk Ten for Marie Curie Cancer Care at Tatton Park, Cheshire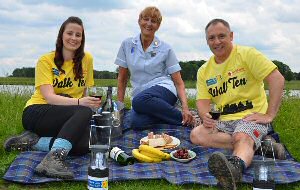 MARIE Curie Cancer Care is once again holding a summer evening walk at Tatton Park, Knutsford on Saturday, 11 August 2012, and is calling on everyone to take part to help Marie Curie Nurses provide more free home care to people in the local area with terminal illnesses.

The 10k walk and celebration at Tatton Park is one of a series of unique 'Walk Ten' events taking place at 25 beautiful locations across the UK, sponsored by home emergency insurer HomeServe for a fantastic third year.

The Tatton Park event starts at 6pm and following the walk there will be fun activities throughout the evening with Cheshire's Silk FM plus live music, picnics and fireworks to celebrate the work of Marie Curie Nurses. Registration is £10 per person (children go free) and everyone is encouraged to raise as much as possible to support Marie Curie Cancer Care. All the funds raised will allow Marie Curie Nurses to provide more hours of care, totally free, for terminally ill people in their own homes and in the charity's hospices.

Tatton Park is a stunning estate featuring an 18th century manor house with landscaped gardens, tranquil meres and the chance to catch a glimpse of the many wild deer that roam the large park. Participants will have exclusive after hours access to really take in all the estate has to offer, as the sun sets.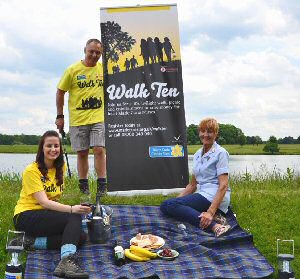 Kate Gaynor Events Manager for the North at Marie Curie Cancer Care, said:- "Walk Ten is a wonderful occasion, giving people the chance to walk 10k in stunning surroundings, but also to recognise the dedication of Marie Curie Nurses. There's a festival atmosphere at the end of every walk, making it a really fun evening to spend with friends, family or colleagues. Last year, Walk Ten participants helped raise over £400,000 for the charity, enabling Marie Curie Nurses to provide 20,000 hours of free care to people with terminal illnesses in their own homes and in Marie Curie Hospices. We hope as many people as possible will sign up for Walk Ten at Tatton Park to help even more terminally ill patients and their families."

To register for your nearest Walk Ten event, or for more information, go to:- mariecurie.org.uk/walkten or call:- 08700 340 040.
Hertfordshire Police Want Help To Find Kenneth Studders who Is Missing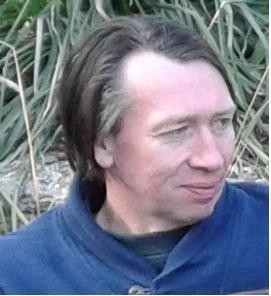 POLICE in Hertfordshire are re-appealing to members of the public to assist them in tracing a man who has been missing from an address in Watford since 6 June 2012. Kenneth Studders is 45 years old and is described as being a white man of a slim build, 5ft 11inches tall with dark brown hair and blue eyes. He was wearing a blue jumper, blue stripped shirt and dark blue denim jeans. Kenneth has links to Bushey, Stafford, London and Farnborough. Other areas he may be are Southend, Ipswich and Cambridge. Police are becoming increasingly concerned for his welfare as he has not made contact with anyone since 6 June 2012. Have you seen him? If you think you may be able to help, please call the Police non-emergency number '101'.